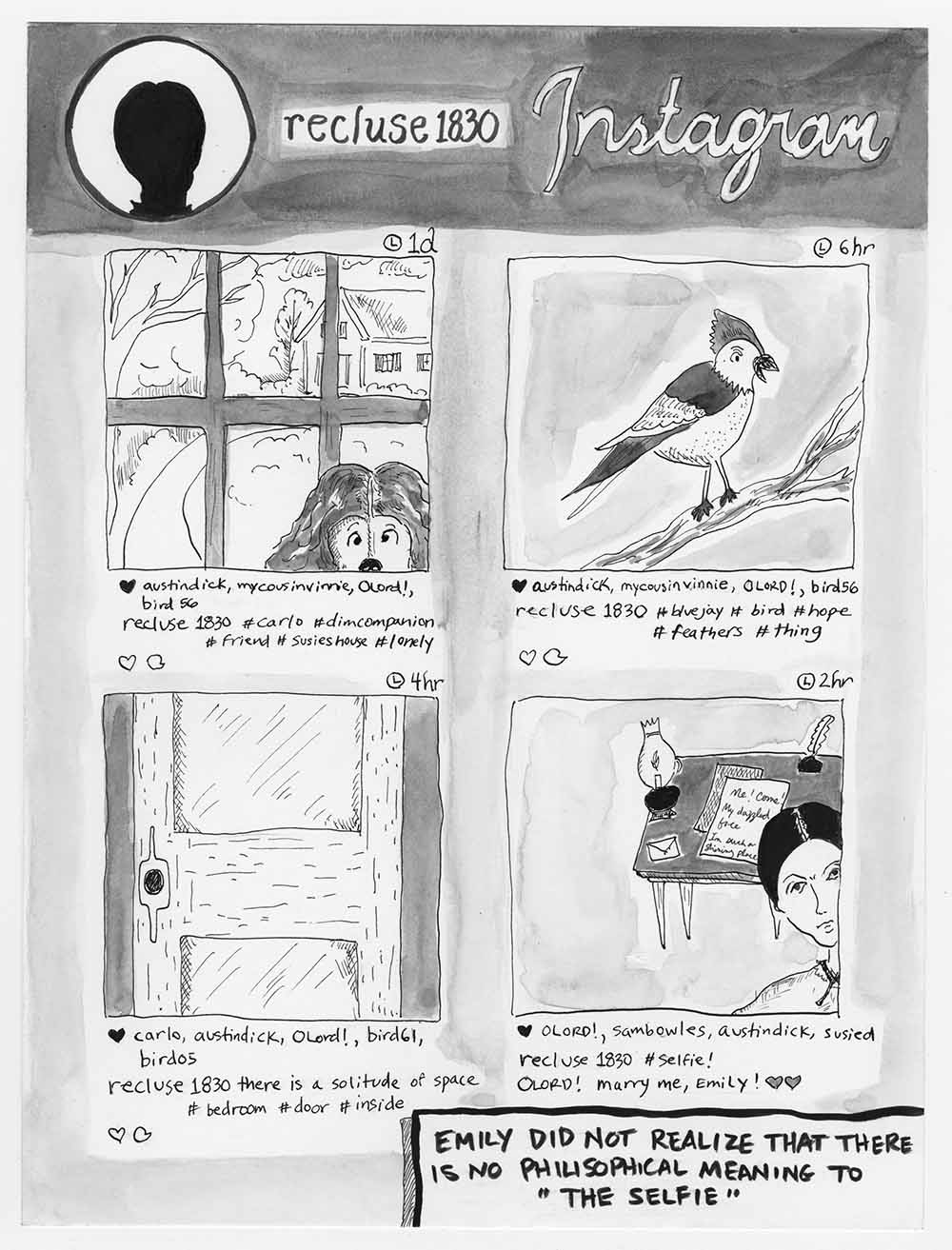 #Selfie-Reliance, 2014. Images courtesy of the artist.

How Dare the Robins Sing! Tweet, Tweet, 2014.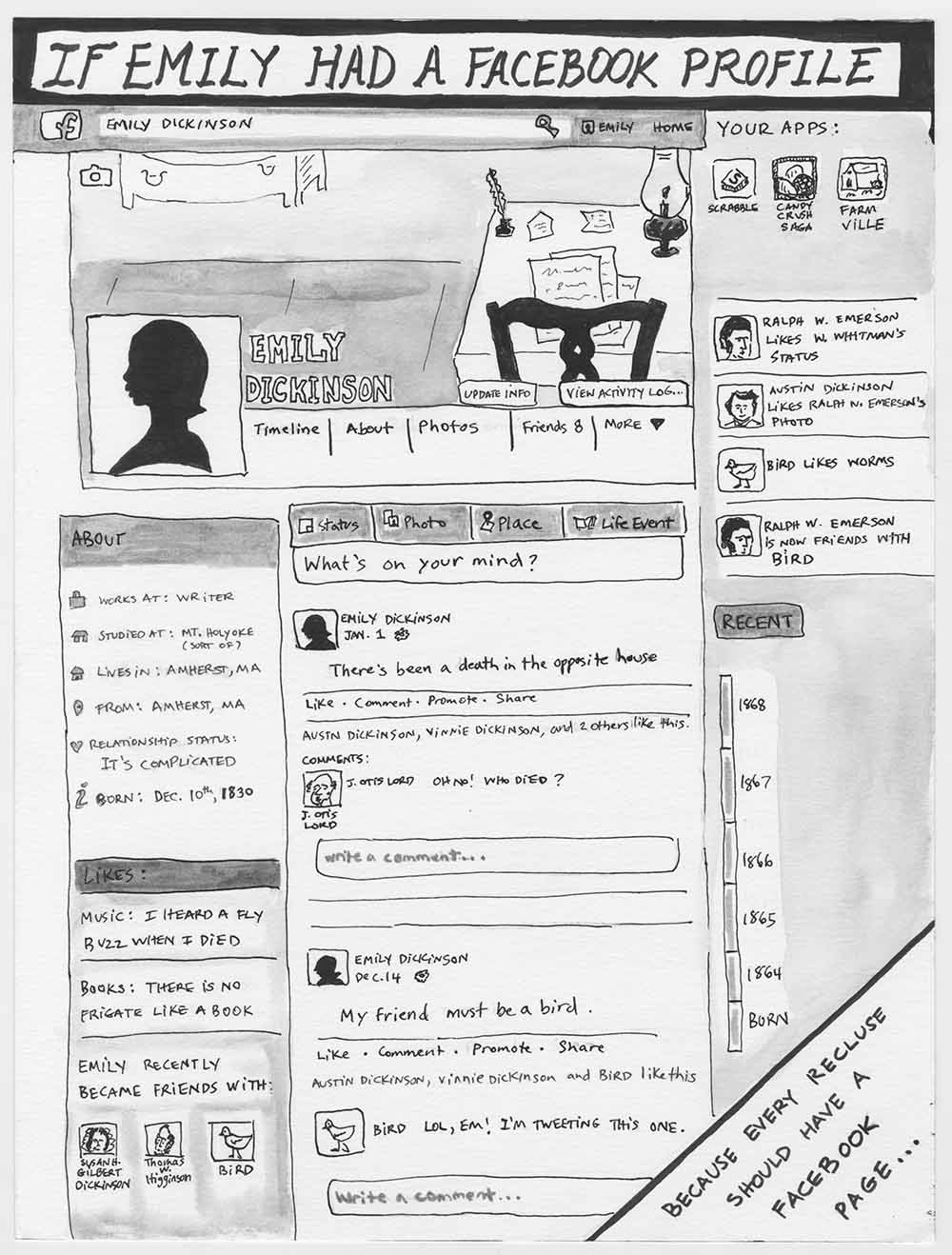 My Friend Must Be a Bird, 2014.



Rosanna Bruno is a visual artist who lives and works in Brooklyn, NY. She received a New York Foundation for the Arts fellowship in 2012 in painting and has received Yaddo fellowships in 2012 and 2014. She loves words and she is currently creating a comic book about the ever-fascinating poet, Emily Dickinson.