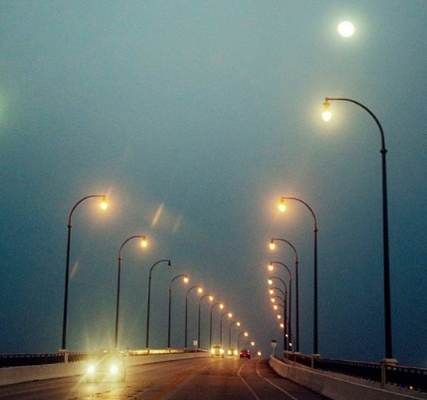 Cari Ann Wayman, from Picture of the Day. Gallery at Saccades Project.
Don't let the week slip away.
Monday
Writers and bloggers collide at the Greenlight Bookstore where Luis Jaramillo and Mira Jacob are in conversation as a part of their ongoing Blogger/Author Pairing series. 7:30pm.
The Sculpture Center presents Double Life, a performance-based interpretation of sculpture, featuring artists Rachel Foullon, Molly Lowe, among many more!
Tuesday
New Media already has some history. Hear Ellen Pau discuss Videotage, the media art collective she co-founded in Hong Kong 27 years ago, and where new media art is headed. The talk and screening hosted by Independent Curators International starts at 6:30pm.
The canon of feminism gets its own magic show. Annie Dorsen and Anne Juren collaborate to present Magical as part of PS122's COIL 13 festival at 7:30pm.
Wednesday
Take a light hearted approach to matters of life and death with Chilean filmmaker Sebastian Silva's Life Kills me. Screening at MoMa for its New York Premier at 7pm.
If you're already contemplating whether the past has corrupted the innocence of the future head to COIL 13's SPAN discussion with Jack Tchen and Emily Johnson at noon.
The Artist Dialogue Series presents artist Deborah Kass and Robert Storr in conversation, Before and Happily After, at the New York Public Library. Doors open at 5:30 PM, admission is free.
Thursday
Thinking about selling out? Hold off until Canteen Magazine presents Writing vs. Commerce featuring writers Simon Van Booy and Porochista Khakpour, at the Housing Works Book Store at 7pm. There will also be saxophone playing!
Defend yourself with knowledge. Independent Curators International (ICI) and INPUT Journal host a panel on Art and Crisis. At ICI's Temp Art Space at 6:30pm.
Friday
In conjunction with her first solo museum exhibition Judith Bernstein sits down with Paul McCarthy to discuss sex and violence present throughout both their works. 7pm at the New Museum.
Saturday
Why separate your art and technology when you can get both at the same time! Eyebeam showcases a year of works and conversations of its residents and fellows by opening up its studios. from 12- 6pm.
Sunday
Experimental theatre La Ma Ma puts on Kane and Habil at the Pizza Parlor, a poetic re-imagining of a family's sins. Showing at 5:30pm.