Here are some of our favorite articles from 2012, in a completely random order and selected rapidly and under pressure. Many of our favorites no doubt slipped through the cracks and, as such, are lost forever. Sike! Happy New Year!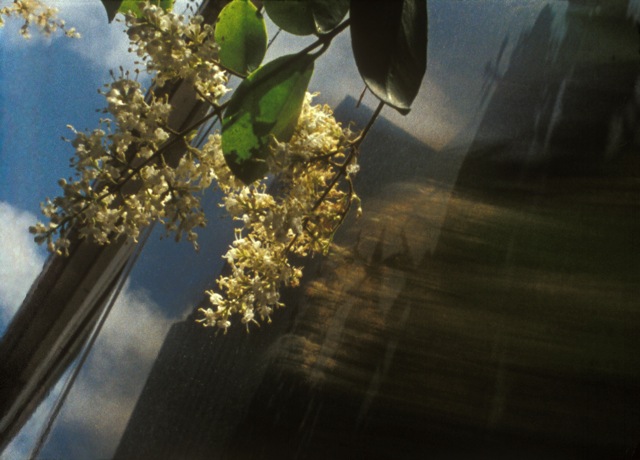 Nathaniel Dorsky. Wallflower, Film still from April, 2012.
Ari Spool talks to avant-garde filmmaker Nathaniel Dorsky about montage, humanism, and his childhood exploits as a filmmaker.
"I was an only child, and I had this voice coming at me all the time, "Come inside!" and all that. So I'm the kind of person that's a little bit shy of those voices. When I'm at a film, I'm very sensitive to someone pushing me around with their film. I think that also led me to want to make a film where I didn't want to, as they say in Freudian psychology, identify with the aggressor. I was sensitive to not wanting to seduce people into my world, but actually offer them the world."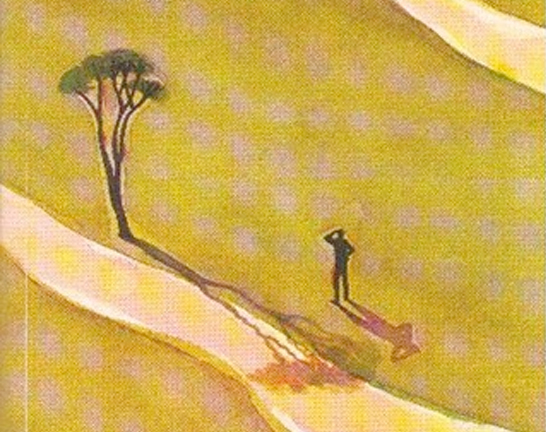 Sarah Gerard on Gerald Murnane's Inland
"My grandfather is a collage of memory. His body is memory. The plague over the landscape of his body is memory. Murnane's landscapes are pieced together from places he's seen and some he's never seen. Those places he's seen are mostly remembered from childhood; those places he hasn't are studied, imagined."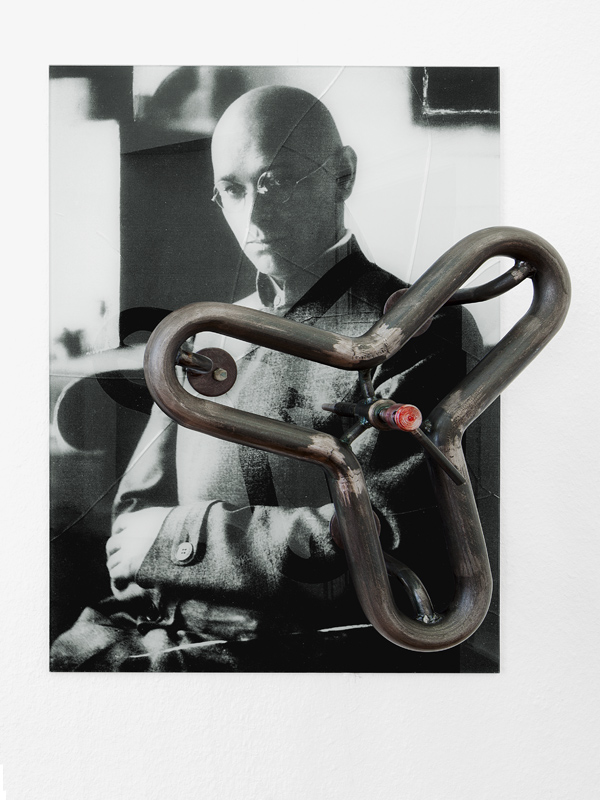 Der neue Knopf, 2010, edition 3, + a.p., photograph, steel, glass. 34.25 x 25.5 x 9 inches.
Sculptor Alexej Meschtschanow doctors furniture and everyday objects. In this interview he talks about the Bauhaus, the Balkans, and life as an expat in Berlin.
"First of all, I crack the glass because it looks nice. Cracked glass actually forms a decorative element due to the nature of the material. It is something like a mosaic . . . In every soap or midnight thriller, the portrait of the lost love, the bad guy, the abducted child—what have you—is portrayed by mysterious or affective extraneous forces. It is a trick that is popular, cheesy, and accessible to everyone. I want to show my solidarity with these cheap products of culture for the masses. I just do it a bit less aggressive—more emotionless and controlled. I am not interested in the dramatic, but in the contemporary aspect. Identities that are not partitioned hardly exist anymore: these days every individual is a mosaic."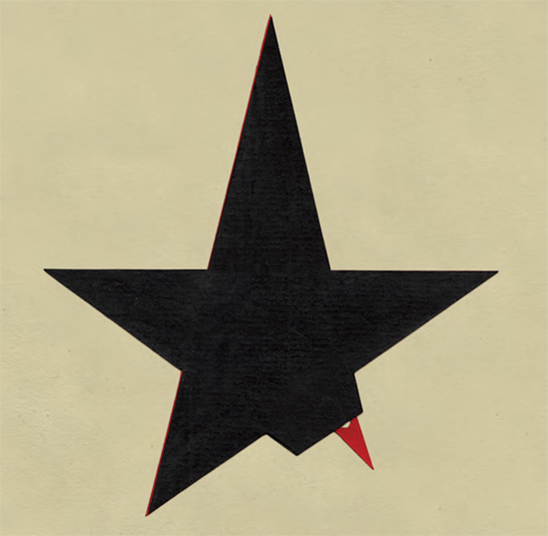 Poet Jack Christian by Ben Kopel
"It's not about a style, it's about an energy. The ability to make a joyful noise from inside the shit. The songs were always there for me. Then the poems appeared. They were everywhere. The poems looked like the songs, and the songs sounded like the poems. As far as obsessions go, it was a pretty natural transition for me from comic books to punk rock to poems. All of these things are about looking at what you have around you and saying 'It doesn't have to be this way! They built it! Let's take it over!'"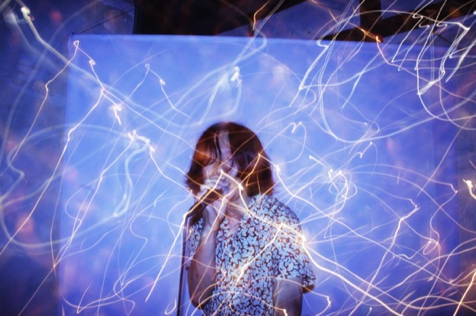 Oorutaichi. Photo by Jono Ryan.
Japanese musician Oorutaichi on the technology of music and the benefits of collaboration.
"Incorporating my own voice and singing in the music is very important to me. The moment that I record my own voice, the song transforms into something that is more my own, and I'm able to immerse myself in to the song even further."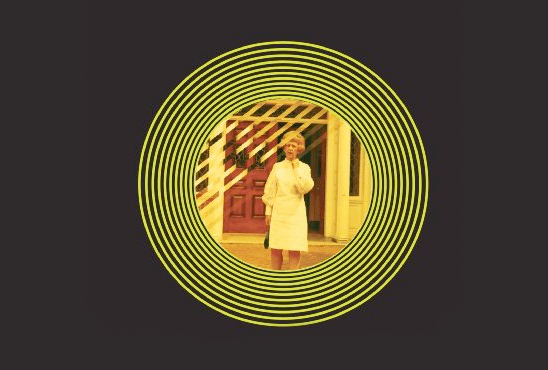 Christopher Higgs on reading Olivia Cronk's Skin Horse in New Orleans
"There is a webworm, a sun skeleton, a sweet sister, an albino deer, an owl's face, a poisoned eel, a clutch of ponies, a stuffed-woman, young aunties, and a drugged ghost. There is a moldy wall, untrue pearl buttons, skulled velvet, and dirty catches of Velcro. There is water, terror and seahorses."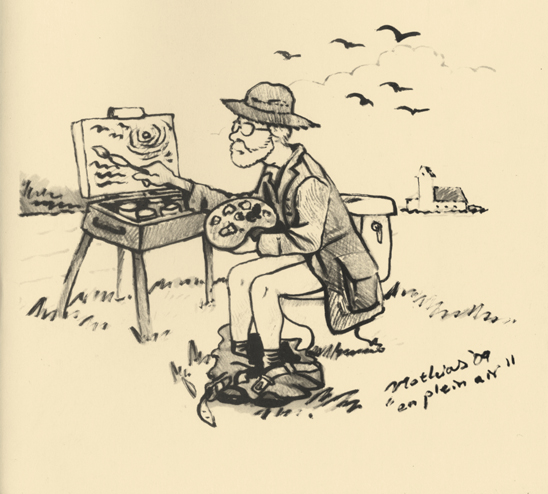 Greg Oden obsessive and avante-rock legende Neil Michael Hagerty chats up Jay Ruttenberg, editor of The Lowbrow Reader Reader
"I can't accept that we collectively rejected Reese Witherspoon. I feel that was merely a subset along the continuous deformation of our intense relationship with her. In fact, if there were to be a final move towards royalty in this country Ms. Witherspoon would be a first-ballot Princess. I'd write-in Christgau (as 'Xgau') because I know he'd refuse."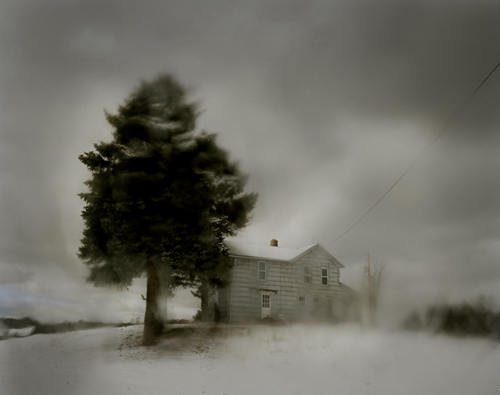 #10845, © Todd Hido. Courtesy STEPHEN WIRTZ GALLERY.
Photographer Todd Hido redefines landscape and toys with perception, engaging viewers in a geography both mysterious and misty.
"Well, when people skateboard or ride bikes or whatever, they're doing something cool that only happens for a second or two so they inevitably want to record it; that's the nature of it. You're doing a jump or a trick, you want to record it. What do you record it with? Photography. It's a totally natural progression. You can capture and share what you're doing with people. That's how I got started. I picked up a camera because I wanted to take pictures of my friends. I see the same thing happening with my son and other kids."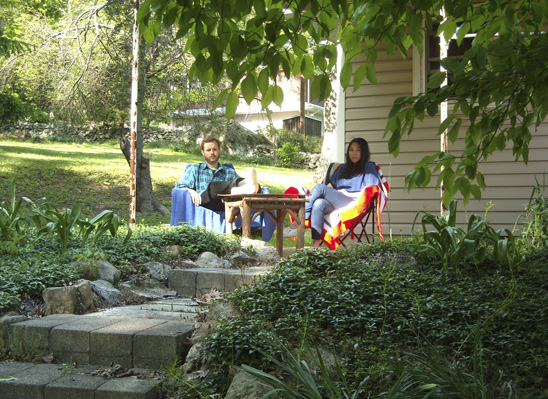 "The architecture of the song, layering, and interaction between elements is very intentional. There is a lot of work and finesse to it; we want the structure of a song to be interesting on a conceptual level, but ultimately the priority is to enhance the musicality and emotion of the song. And at the same time, you have to make sure that all the different elements blossom into an enjoyable psychedelic layer cake instead of just a lot of mush in a bucket."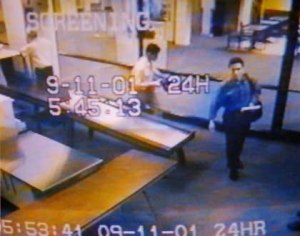 Noura Wedell interview with Jarette Kobek on his book ATTA.
"McDermott never editorializes. He never says: 'Well, here's a guy who composed an entire thesis, who sat around for however many months writing this 100+ page document about removing high-rise architecture and then two years later takes part in an attack on the world's most prominent example of high-rise architecture.' But when I read McDermott, I knew this was my angle, a new way to examine an event that undergone media saturation and become blurry. And perhaps looking at 9/11 architecturally makes a lot more sense than looking at it through the lens of religion."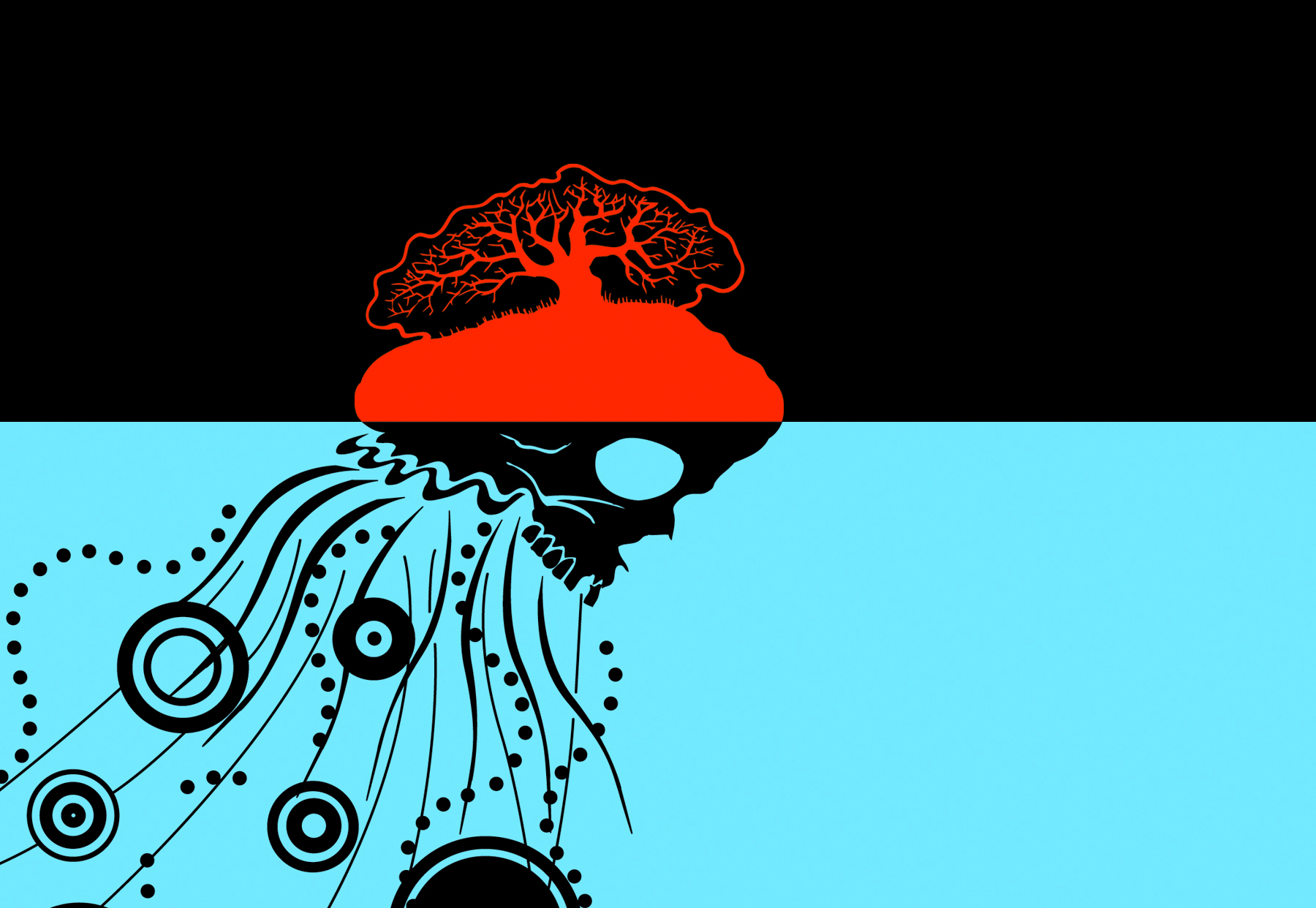 PHONED-IN #19: FENG SUN CHEN by Luke Degnan and Jeff Nagy
me: i had some idea it was connected to deleuze and rhizomatic subjectivity, but a much darker version, like the blind tuberous subject instead of the rhizomatic, emancipated schizosubject


"My true face is that of a potato. I have many eyes, but see nothing." ("Terminal Conversation")


Feng: right. the Mr potato head


me: without the swappable parts


Feng: but it's also inviting them


2:31 PM me: i did have a nasty tendency to lose and/or eat those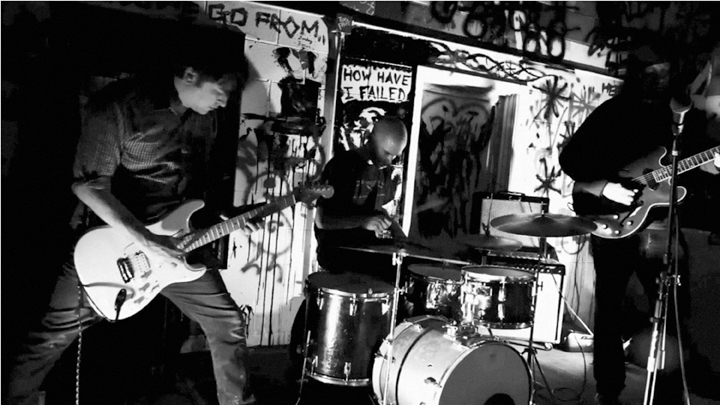 Rangda's Ben Chasny, Chris Corsano and Sir Richard Bishop performing at Smog/Bard College on March 1, 2012. Video by Michael Lucio Sternbach. Courtesy of the artist.
Ben Chasny and Sir Richard Bishop
"I just played what I thought would go along. I remember one particular sunny afternoon in San Francisco when I was lying on the bed trying to come up with stuff, I asked Elisa [Ambrogio], 'Does this sound like two guys fucking?' She said yes. I'm not sure what that says about my general playing."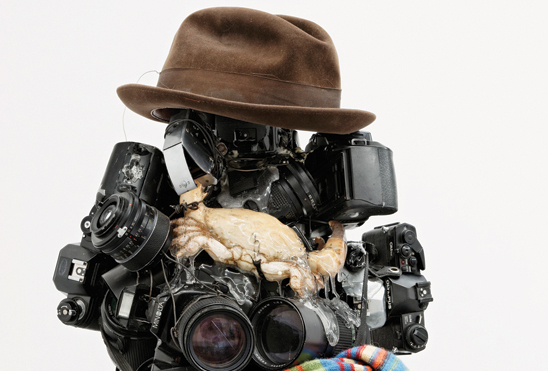 Justin Lieberman by Nic Guagnini and Lieberman's reponse to Guagnini
"The work, and hence Lieberman's wounded subjectivity, can and will be received. I leave to others to analyze why a picture emblazoned with a Prada logo which is in turn obliterated by a scribble, and shows a man looking at a picture of himself getting a blowjob while shooting H, should matter to us."
---
"Guagnini's piece of writing about my work doesn't really have as much to do with my art as it does with his own practice, which is that of breaking rules of politeness and manners in the art world. This is the particular form of desublimation he employs, and it is also the primary subject of his text. After all, what could be more shocking than a negative critique in the world of back-patting praise? Weren't you supposed to write something nice? What occurs in his assessment of my work is a polemic between the nice text and the mean text, and this is meant to provoke us into consideration of the rules of etiquette and hierarchy that make up the art world's symbolic sphere."

Riley O'Bryan as Tyrone S. in Impolex (2009).
Alex Ross Perry talks about literary impulses and social engagement in his first two feature films, Impolex and The Color Wheel.
"You meet people at a party, and it's like, Everyone really likes that guy. And how come? Oh, he's really nice. To me, it's like, Fine, I never want to see him or speak to him again. So, having said that, my idea of creating a character is having someone who goes beyond that. Again I met them, and I got this really weird vibe, and they were making jokes that were funny but were actually kind of inappropriate, considering where they were telling these jokes and I didn't know what to think. Then I saw them again later at a different party and they were alone—they looked really sad and I felt really bad for them because I had all these other thoughts and all these other experiences. So putting all that stuff into a character—which are all things I feel myself or I've experienced and been part of my own relationships with people—you put all that stuff in there and then people's response is, Boy, what a sad, angry person."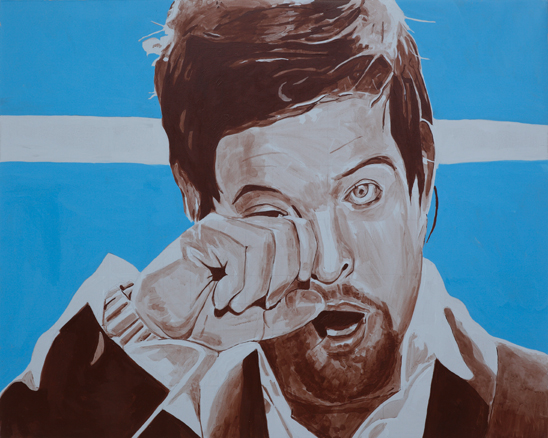 John Miller, Everything is Said #7, 2010, acrylic on canvas, 48 × 60". Courtesy of the artist and Galerie Barbara Weiss, Berlin.
"Reality TV ultimately construes reality as a game, so this involves the reality of game theory. At first I thought I would just photograph random scenes from broadcast TV—a kind of Baldessarian technique. But, after talking this over with Nic Guagnini, he said, 'Oh, people crying—that's the reality of the reality show.'"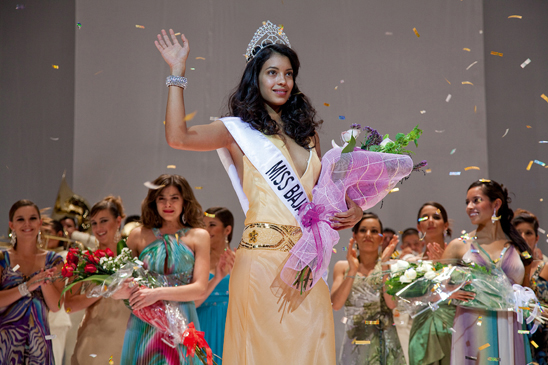 Stephanie Sigman as Laura in Miss Bala, 2011. Directed by Gerardo Naranjo. Photo by Eniac Martínez. Courtesy of Cananá Films and Fox International Productions.
Gerardo Naranjo and Nicolás Pereda
"With film there's a monopoly of culture. Some movies are seen all over the world. Take Avatar, for instance. Then there are some that many people see and then others that have, practically, no audience. But distribution determines the audiences' attitude toward cinema. It's the reason why someone feels entitled to say, 'Your film sucks because it didn't transport me to a different reality.' This person would never walk into a museum or a dance performance expecting to forget about their lives while there."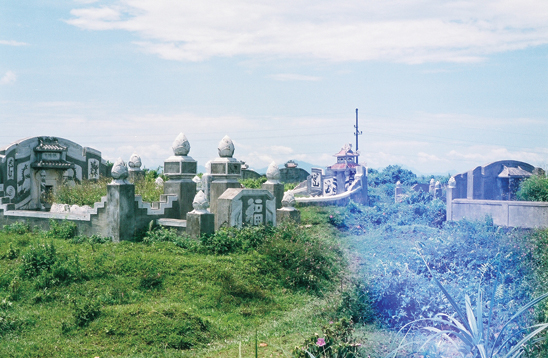 Vietnam, from Cass McCombs's tour in 2009. Courtesy of Cass McCombs.
"Well, guilt can be used as a political term but, really, it's an emotional, moralistic concept. It may end up in politics, but it begins with families and how people treat children and how we are endlessly competitive, like in the arts. Artists are competitive with other artists. It's a greedy environment that we're all in, if you choose to accept it. They instill these weapons, and guilt is their weapon."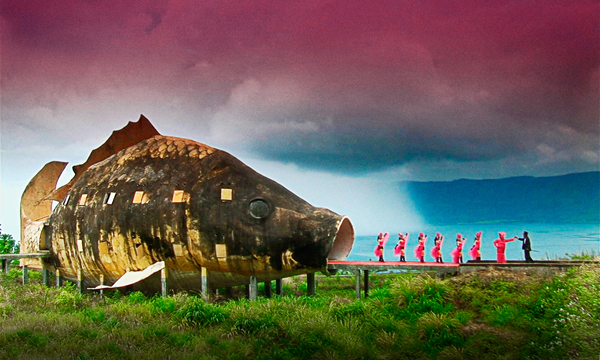 Still from The Act of Killing.
Pamela Cohn talks to filmmaker Joshua Oppenheimer
"That space that Anwar was occupying belonged to the dead. It's filled with ghosts. I could not walk in that space with him. The boundaries between Anwar as a person and the political regime have been dissolved. He's holding it all. I could not have had any kind of political ending; it had to solely reflect Anwar's psychological state."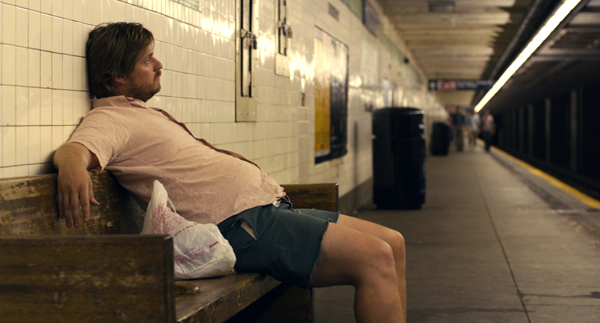 Tim Heidecker in The Comedy distributed by Tribeca Film. Photo courtesy of Tribeca Film.
Ryan Sheldon's talks to filmmaker Rick Alverson about his film The Comedy
"The politics of anti-hipsterism don't interest me really. The idea that it's a generation is ludicrous, really—it's all ephemera and perpetual social posturing. We've always had that. I have definite political motivations and opinions about passivity and decadence, but I think there is a responsibility to both explore and obscure those political motivations, or at least to reduce them to more fundamental things."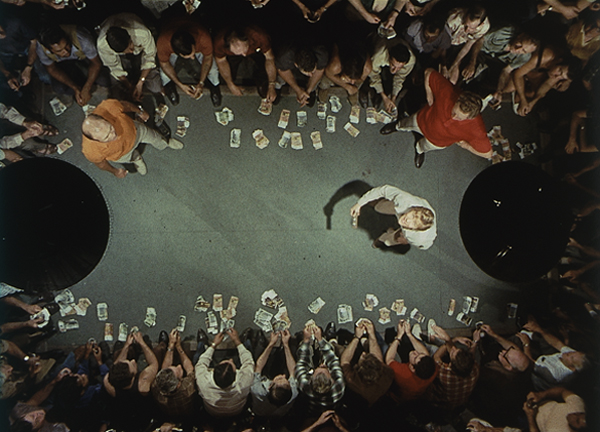 Still from Wake in Fright (1971), Gary Bond. All images courtesy of Drafthouse Films.
Director Ted Kotcheff discusses his rediscovered Australian film classic Wake in Fright with Giovanni Marchini
"I looked like a '60s hippie when I made that film: I had a handlebar mustache and hair down to here. They didn't particularly care for outsiders and they certainly didn't care for outsiders who looked like me. So when I went into a pub, guys always wanted to fight me. I rapidly discerned that they didn't want to hit me; they wanted me to hit them. This was the only touch of human flesh and it came from being hit. That replaced sexuality. The men there generally are hungering. It drives them crazy; it drives them mad not to have femininity around."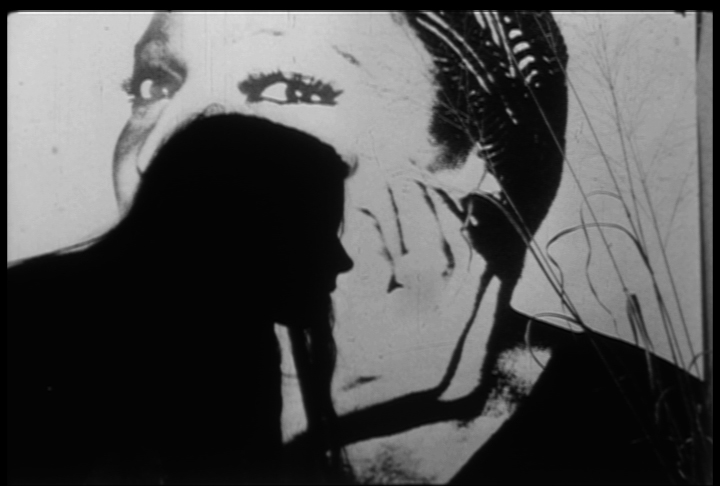 Still from X-TRACTS. Leslie Thornton in front of a Warhol print.
Feliz Lucia Molina talks with filmmaker Leslie Thornton about the concepts behind her films, X-TRACTS, Jennifer, Where Are You?, and Peggy and Fred in Hell.
"I do think that when I finish a work I don't own it anymore and it just is in the world and circulates and whatever it does or doesn't do, I take responsibility for it, but it's not mine. My ego isn't attached. So it's a bit strange. It's even a bit like giving birth . . . "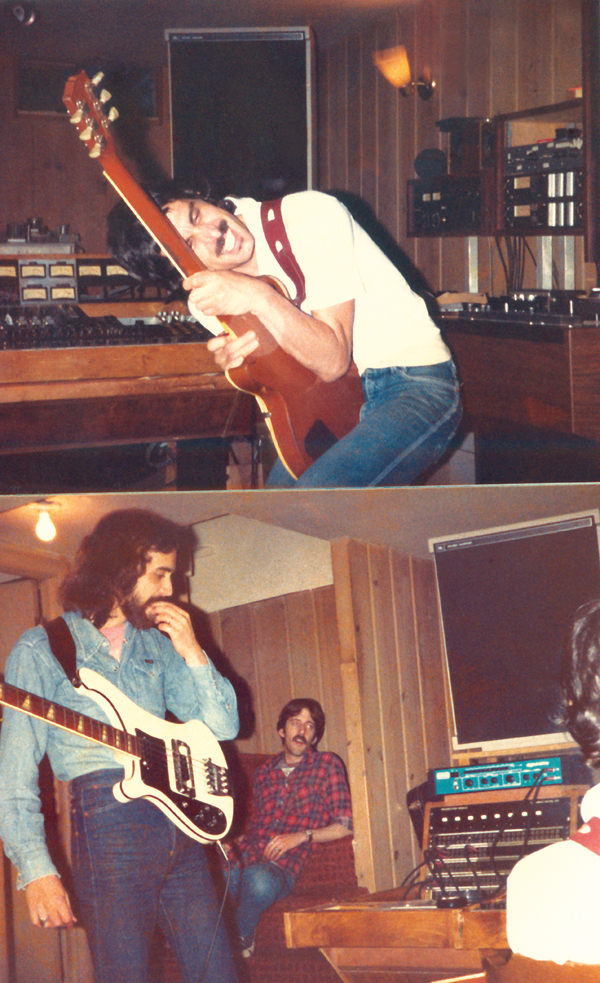 Sensations' Fix. Archival Image.
Scott Davis speaks with Franco Falsini of Sensations' Fix about what it means to be a musician, the evolution of his sound, and doing what it takes to pay the bills.
"I never felt myself to be a guitarist—I'm a musician and if you stay hours in studios, you learn sound, arrangements and many other important things. Being able to play an instrument helps, but the real drive is to be able to create music."
There are many, many more articles that we loved and were proud to work on. 2012 was a busy year. Hopefully 2013 will be busier. Thanks for reading!