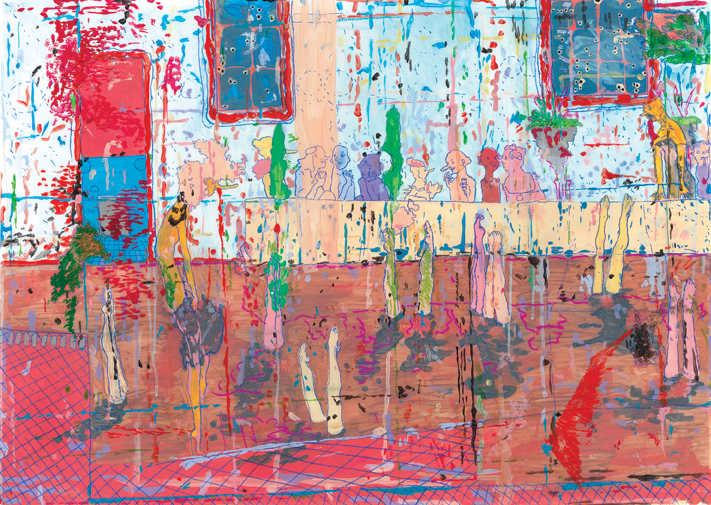 MM Pop, 2012, mixed media on mylar, 30 × 42 inches. All images courtesy of Zach Feuer Gallery, New York City.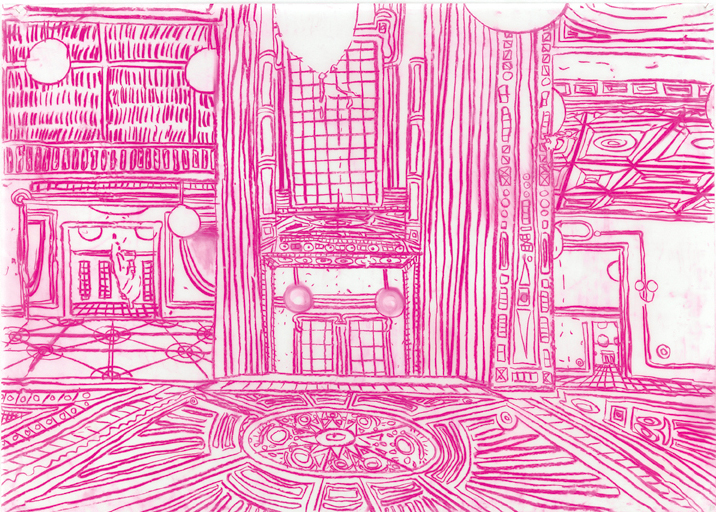 Mama, Love Me to Death, 2012, mixed media on mylar, 30 × 42 inches.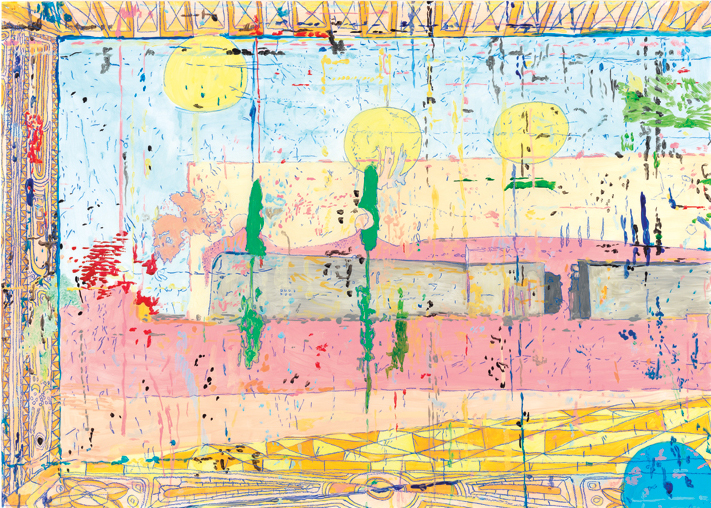 Athletes of God, 2012, mixed media on mylar, 30 × 42 inches.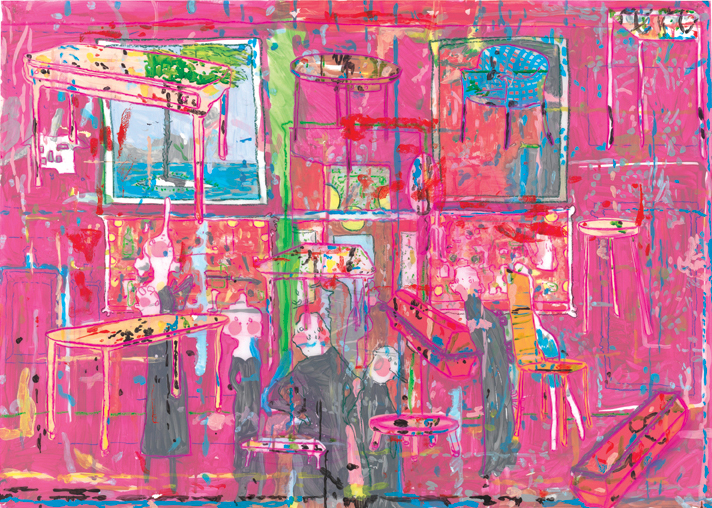 Salty Sound, 2012, mixed media on mylar, 30 × 42 inches.
If you spend an afternoon talking with Dasha Shishkin, as I recently did, or if you spend an afternoon looking at her drawings, as I did too, you will find an artist who prefers her abundant mysteries unsolved. And perhaps you would also see that kept secrets are sometimes the most benevolent of gifts. Dasha's imagination wouldn't want to interfere with your imagination.
Here is a painter of deep introspection who is well aware that the products of that introspection enter the public in the form of drawings and that questions will be asked. But truly, she's happy to not mess with the lovely unknown.
There are lots of people and places in Shishkin's work and they don't insist that you know their names. Instead, they prefer that you hang out with them and take it from there. These drawings are open-ended discussions that Shishkin has with herself in the privacy of her studio and that she would very much like for you to continue. There are things that won't fall in the category of people or place and that will charm you into daydreams. Turn your attention to the hot-pink splurge of paint in Wasted Little Weasel. Focus for a while on this expanse of pure, unapologetic id that is as busy and strangely seductive as the figures of sophistication in that inside-out room and is equally capable of spinning a mental novella.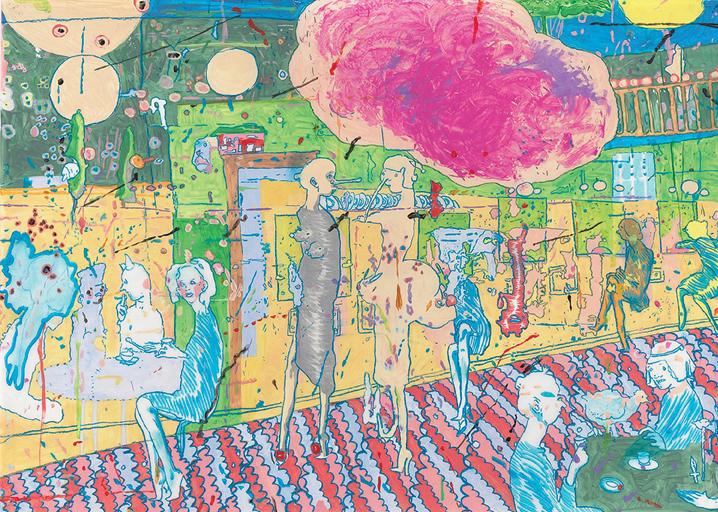 Wasted Little Weasel, 2012, mixed media on mylar, 30 × 42 inches.
Shishkin's drawings, often painted on both sides of transparent mylar, are lush, spookily beautiful trips with many pit stops (which offer moments to realize the possibilities of tangents) and with no end point. They are onomatopoeic calligraphy, entanglements with memory, suggestions of a chantilly thought that has just vanished into the air, a guitar break that says more than the lyrics could, expressed with a palette reminiscent of a Valentine's Day card received from the planet Mars.
Dasha Shishkin conjures nostalgia for the past and, while we're at it—and why not, for the future. These are stories of unknown plots written in an alphabet of lines that even the artist wants to be surprised by. Better to remove any structure or hint of a narrative and let all hell and heaven loose, both in her studio and hopefully in your mind.
​
— Ellen Berkenblit is a painter living in New York City.