Maxi Kim on Jarett Kobek's third book, If You Won't Read, Then Why Should I Write?, a sobering diagnosis of the collective state of the American mind.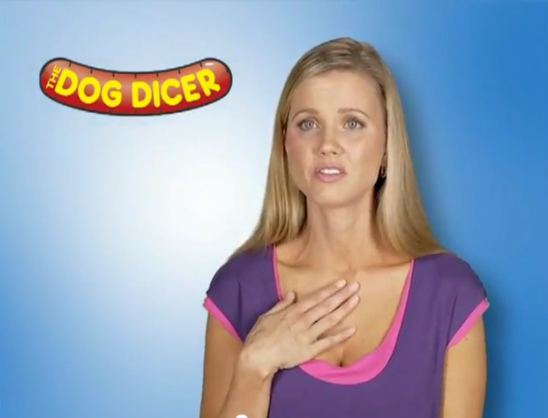 If you're familiar with Los Angeles's DIY art culture, the third and final anthology of Penny-Ante in 2009 left you with a certain inner satisfaction. Despite the decade-long decline of American popular culture, there was, in the three-hundred-plus pages of Penny-Ante, an archive of a contemporary cultural milieu that did not cater to the tastes of commercial taste-makers. After a three-year hiatus, to the delight of its admirers, Penny-Ante has rebooted itself as Penny-Ante Editions, an independent press and arts-based company. To mark their transition, a new series of works titled Success and Failure will be released throughout the fall, including a limited release of the film Dream Warfare 3 created by underground performance artist Jason Wallace Triefenbach and Blabber and Smoke, an edition of scratch and sniff stickers that smell like ashtrays by artist Jason Yates.
Along with Triefenbach and Yates's new visual and olfactory art, Success and Failure will consist of literary works from avant-garde-minded authors, starting with agent provocateur Jarett Kobek. Set at the dusk of the neoliberal utopia, Jarett Kobek's third book, If You Won't Read, Then Why Should I Write?, is perhaps the most sobering diagnosis of the collective state of the American mind. Access Hollywood, Entertainment Tonight, National Enquirer, Radar Online, Sun, TMZ, Us Weekly, VH1, etc, etc: it's all grist for our ever-increasing, ever-collapsing entertainment economy. And it is all undoubtedly the end result of a post-Enlightenment ideological obsession with "being famous for being famous" that, as prominent cultural critic Norman Klein put it, is aiming to metaphorically and quite effectively hollow out the Western psyche.
Following American poet Kenneth Goldsmith's path-breaking anti-aesthetics of transcribing the actual news into news art (his 2003 book Day is literally a transcription of the September 1, 2000 issue of The New York Times), Jarett Kobek has taken the conceptual strategy to a new terrain by embracing the disavowed, illiterate ghosts that haunt such cultural artifacts. Thus, Kobek dives inside the stomach of the "entertainment" serpent, archiving and drastically slowing down the speed of the unconscious conversational excerpts of reality TV.
What we encounter here is, of course, the logic of the "vanishing mediator," the founding gesture of public-private differentiation which must sink into cultural invisibility once the difference between the belligerence of A-list celebrities and the sheer solipsism of the TMZ-adjacent transnational media outlets is made natural and operationally sexy.
Not unlike Andy Warhol's a: A Novel, created from audiotapes recorded and transcribed in 1960s Manhattan, Jarett Kobek's media account re-situates the postmodern impulse to document the everyday by linking the inherently criminal dynamics of cultural capital to the libidinal dynamics of surplus enjoyment. Kobek elaborates this point by juxtaposing the public criminal records (e.g., spousal battery, vehicular manslaughter, probation violation, etc) of certain celebrities with the often oversexed spontaneous banter between Celebrity A and Celebrity B as they're, say, being videotaped in bed in a hotel or being followed by paparazzi outside a night club:
JASON SHAW: I wanna see if our camera works.
JASON SHAW [whispering]: Nice Body. Sexy.
PARIS HILTON: Get away from me.
JASON SHAW [whispering]: Sexy.
JASON SHAW: Give me, just give me a little tit action, okay? Give me a little tit action. Come on! Come on.
PARIS HILTON: Mm-hmm. Let me see how nasty I look. Ew. I'm erasing all of that.
JASON SHAW: You look so hot.
JASON SHAW [whispering]: She looks so hot.
PARIS HILTON: Ow.
JASON SHAW: I just squeezed her nipple. It was very exciting.
PARIS HILTON: I don't want to be filmed. I look nasty.
The unexpected result of this transcribed media commodity whose very libidinal properties are already those of cultural capital is the constant flattening of affect and personality. In a 24 hour news universe all news figures are suddenly equivalent, all fixed, fast frozen personalities are swept away; in true Marxian fashion, all that is solid melts into air, all new identities become antiquated before they can ossify. It is no surprise then that If You Won't Read, Then Why Should I Write?—an apt moral injunction if ever there was one—presents third-world dictators and international criminals in the same light as hotel heiresses or the next It girl. Here is Kobek's translated transcript of Muammar Gaddafi dying at the hands of an enraged, blood-thirsty mob of Libyan rebels:
MUAMMAR QADDAFI: You should be ashamed of yourselves! You should be ashamed of yourselves!
HIS MAJESTY, KING MOB: Allah is the Greatest! Allah is the Greatest! Allah is the Greatest!
MUAMMAR QADDAFI: Don't you know that this is haraam?
HIS MAJESTY, KING MOB: Muammar, you dog! Muammar, you dog!
MUAMMAR QADDAFI: What you're doing is wrong, guys. Do you know what is right or wrong?
HIS MAJESTY, KING MOB: Muammar, you dog!
MUAMMAR QADDAFI: No, no, no. A few solutions, a few solutions!
[gunshots]
HIS MAJESTY, KING MOB: Allah is the Greatest! All is the Greatest! Allah is the greatest!
After nearly a decade of terror, risk capitalism, neoconservative neocorporatism, entertainment overload, and the swirling mix of the social network, it is easy to see how Americans have given up their sovereignty, but at least we still have American Idol. America's Got Talent. So You Think You Can Dance. Extreme Makeover. The Bachelorette.

Counteracting painful facts, entertainment appears to be our over-the-counter drug of choice. If You Won't Read speaks to the thesis that our confused, outsourced, a-centered, apolitical selves can't distinguish between the pitiless personalities of totalitarian heirs-apparent and the pitiful sex lives of professional socialites. Both exist mutually as It, transcending any immediate use-value (as the banter between Paris Hilton and Tommy Hilfiger Model Jason Shaw seems to attest to). The Celebrity functions precisely as the direct embodiment of It, akin to the pure surplus enjoyment of masturbation over the standard satisfaction of copulation for the sake of insemination.

Savagely ironic and intellectually quixotic, Jarett Kobek moves us forward to the elusive and empty X we are all after in our compulsive consumption of popular culture. For Kobek, this is nothing new. It's as commonplace as plastic surgery. And just as painless.

Maxi Kim is the author of One Break, A Thousand Blows.
Tags: