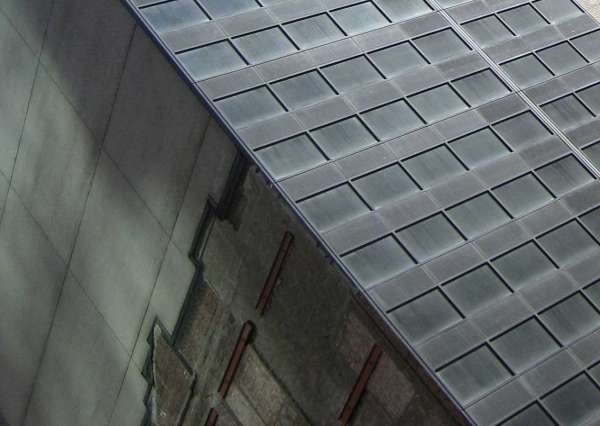 Kurt Strahm, Light Unlocks, c-print, 24 × 34 inches. Courtesy of the artist and Pierogi Flat Files.
from THE MIDWEST
1.
Walking to get my paycheck today, I expected a hand was going to come out of the gutter and grab my ankle and then two eyes would appear inside the grate, with a voice saying, "Hey, just kidding, how are you." Many of my recent thoughts involve someone who lives in a sewer becoming an important part of my life. Many of my recent thoughts involve someone who will never become an important part of my life.
2.
There have been times I've reached into a bag of trail mix and found only the broken pieces at the bottom and then put my hand over my face and said, "Oh God," real slow. There have been times I've barely avoided a lasting relationship. Or survived a beheading because I've shrugged. I've seen a crowd of people in my head and the whole crowd points at me, saying, "Eww," and is then quiet. And the quiet is always worse than the "Eww."
3.
Taking the garbage out at work yesterday, I saw a piece of the Chicago skyline visible through the high fence surrounding the Dumpster area. It made a puzzle piece of buildings and empty space. I imagined being able to plug the piece in anywhere else without anyone noticing the difference. Yes, and I imagined I wouldn't argue about being the same piece. When I got home from work, I lay down on the stained carpet, on my back. And watched the shadow of the ceiling fan spinning. And it looked like some kind of winged bug that's not going anywhere. Not going to go anywhere.
Sam Pink lives in Chicago. His books are available through Lazy Fascist Press.
For more by Kurt Strahm, visit his page at Pierogi Flat Files.