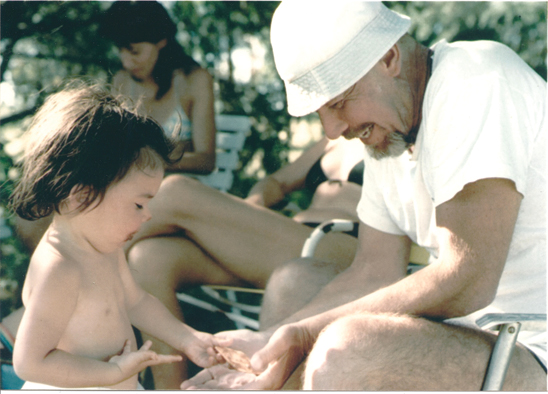 Sand Paper Press, 2011
Translated by Stuart Krimko
How I'd love to see you in the hooks of a man who finds horseshoes in the chest. A man swimming relentlessly in these seas that are pampas, odes to the body and its tendons, reaching out toward a God made not of stone, gravel, or turf but rather of the instant blue of a horse at full gallop in the sky that is the sea. Water, horse, eye, beating heart brimming with what we commonly call the vitality of a poetry that settles in the iconic dexterity of the Spanish romance and answers, in Crawl (1982), the call of a language as a legion of words preventing, announcing, and prophesizing a certain calvary. A calvary that also refers to the act of letting oneself be carried away by the ecstatic communion with the space traveled palm-by-palm to inscribe the rhythm of swimming in the structure of the poetry line, with the oxygen and hydrogen of the anxiety of arriving at a destination that is, simultaneously, the oxygenation of so much uncertainty.
To swim, as Joan Retallack would say, is to prevent the instance of drowning. Engaging in that exercise of mind and body that prevents the body, bolstered by mercy or love, from plummeting into the beyond or the drunkenness of the senses—to inhale that broken-up and constant rhythm of language is the hoisting of a recovered dignity.
In Hospital Británico (1986), the body sinks to die but not give out. With the mercy of one who recognizes a destiny in language, he seems to say, "This is how it is. Pain is gone." It is the ecstasy of a life that is slowly leaving the body, scarring the brain and traveling through the lymphatic path that had brought it by the hand to this point, like a mother walking her child to the ocean. It is a poetry tuned to mysticism—the body in all its glory—displayed in certain portfolios of manhood. The body tethered to a succession of fragments illuminating the helpless condition of a bandaged head as an absolute symbol of that crown of thorns we all carry around our heads. An agonized mysticism that during the 1980s in Argentina implied an eccentric and radical resignifying of religious discourse, representative icons (Christ Pantocrator, crown of thorns) punctuating language as a celebration of the body's dissolution.
Stuart Krimko's translation into English beautifully reproduces those rhythmic reverberations in a terrific bilingual edition published by Sand Paper Press and maintains, with an awe-inspiring precision, the lyric potency of the Spanish originals. For those of us poets who write in Spanish in the US, it is a true pleasure that the ethical and aesthetical works of marginally foundational writers like Héctor Viel Temperley be available to English-language readers.
— Lila Zemborain is an Argentine poet based in New York City. Her book of poetry Mauve Sea Orchids is available in a bilingual edition published by Belladonna Books.