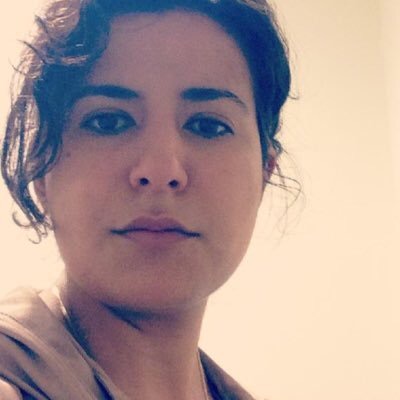 Marwa Helal. Courtesy of the author.
Each year BOMB hosts a literary contest, alternating between fiction and poetry, with a distinguished guest judge in the field. It is with great pleasure that we announce the winner of this year's poetry contest, Marwa Helal, whose work was selected by poet Bhanu Kapil.
Helal's poetry has appeared in Apogee, Day One, The Offing, and The Recluse. Her essays and journalism have been published in Poets & Writers, the American Book Review, Entropy, Egypt Today, Sukoon, and elsewhere. She is a Cave Canem fellow, a mentor in the New York Foundation for the Arts Immigrant Artist Program, a VONA alum, and she received her MFA in creative writing from the New School.
In her judge's statement, Kapil offered this praise of Helal's work:
These days, I am less interested in the sentence that is flooded with light than I am in the part of one that lets us know, as we read, what it is to experience otherness and strangeness. That is precisely what happened when I came across the poems of Marwa Helal. Displacement, trauma, and the desire for cultural and institutional revenge happen simultaneously in these poems. Helal has given us poems that speak, obey something beyond the page, and scream. In these visceral and deeply political poems, she is dreaming a radical modernity, marking the raw bits of love, community and loss when and as they come.
Five poems by Helal will be published in BOMB's upcoming fall issue.
Tags: