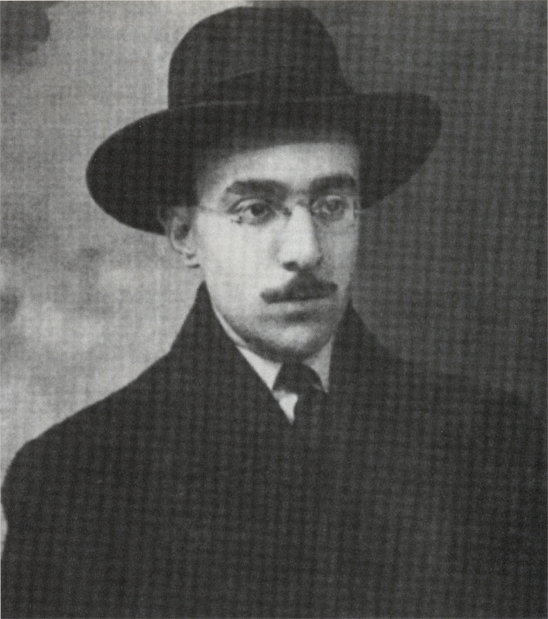 Fernando Pessoa. Images courtesy of Hazan Publishers, Pocket Archives.
Only a few years ago Fernando Pessoa was all but invisible in English. Now this outsider's outsider looms as the latest icon of modern poetry. Eugénio Lisboa devised A Centenary Pessoa in 1995, a lavish miscellany of poems, essays, biography, photographs, even paintings he inspired. Edwin Honig and Susan M. Brown reissued Poems of Fernando Pessoa, along with Honig's Always Astonished, a selected prose. This spring Richard Zenith translated and edited a coruscating assortment of poems, Fernando Pessoa & Co. At least three versions of his deliriously melancholy prose meditation, The Book of Disquiet, have slipped into print. Pessoa figures in novels by Antonio Tabucchi and Jose Saramago, and in one of Allen Ginsberg's last poems. Hazan Pocket Archives—as if to consummate Pessoa's sudden ascent—recently released a scrapbook "biography of images," some 200 pages of snapshots and documents: Fernando in a sailor's suit; Fernando's high school report card; Fernando at the Café Martinho da Arcada . . . .
Although Pessoa also wrote poems as "Fernando Pessoa," his modernist signature remains what he styled "heteronyms"—discrete literary alter egos who crafted his most audacious work. He fractured himself into three primary heteronyms: Alberto Caeiro, Ricardo Reis, and Alvaro de Campos. The 25,000 manuscripts Pessoa left behind in a legendary wooden trunk after his death from cirrhosis in 1935, tally as many as 72 distinct heteronymic alternatives to the name that, alluringly, signifies "person" in Portuguese and "nobody" in French.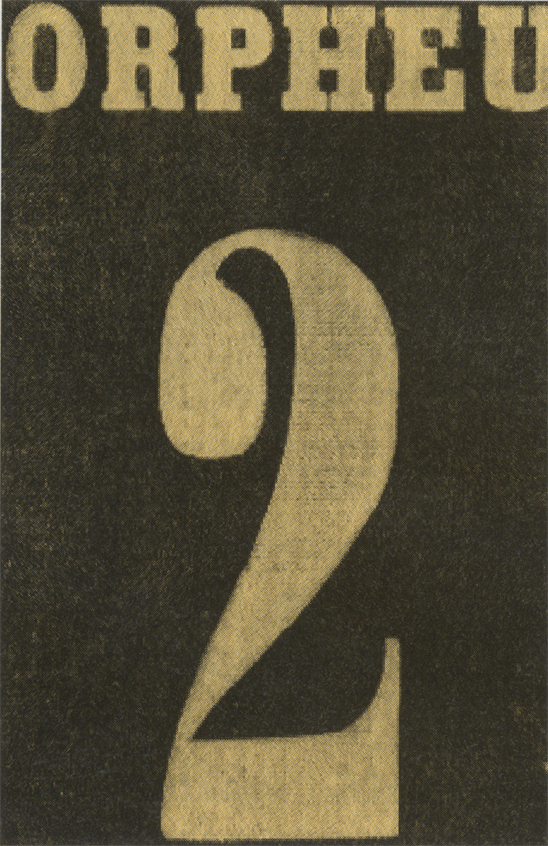 Pessoa might seem a facile trick—a sort of avant-garde Sybil fabricated by Borges from Freud—were his negation not so absolute and terrifying: "I feel that I am living the lives of others, in me, incompletely, as if my being were part of all people, incompletely of each person, through a sum of not-me's all synthesized into a me who is a dummy." Pessoa knew the idiosyncratic family histories, educations, and travels of his heteronyms, the color of their eyes and hair, their exact height; he cast their horoscopes. They criticized one another in literary journals and letters. Their poems rarely sounded alike. Pessoa devastates ready-made oppositions of self and other, personal and impersonal, surrender and expulsion, artifice and art.
Readers bewildered by the Pessoa inundation should begin with Zenith's Fernando Pessoa & Co., though they will also need Honig's stunning "Maritime Ode." Alfred Mac Adam's The Book of Disquiet is the fiercest English rendering of this mordant alloy of Bartleby and Beckett—"I am the outskirts of a nonexistent town, a prolix commentary on an unwritten book." But caveat lector: Pessoa probably eludes the voice of any single translator. His multiple personalities clamor for multiple translations.
—Robert Polito
Fernando Pessoa & Co. (edited and translated by Richard Zenith) was published by Grove. Poems of Fernando Pessoa (translated by Edwin Honig and Susan M. Brown) was reprinted by City Lights Books. The Book of Disquiet (translated by Alfred Mac Adam) has been reissued by Exact Change.