A @BOMBmag Instagram residency by DOORS UNLIMITED, instigated by Bethany Ides.

May 24-31, 2015
Our Instagram account hosted a site-specific and temporary work by Bethany Ides and DOORS UNLIMITED, part of our ongoing effort to bring the artist's voice to every aspect of BOMB.

Over the course of the week, a group of collaborating artists are engaged in a real-world iteration of Instagram's virtual environment, creating an evolving narrative about Instagram inside Instagram.

You can follow along @BOMBmag and through the #lovelasting, #bethanyides, and #doorsunlimited hashtags. You can also experience the residency through our Storify summary.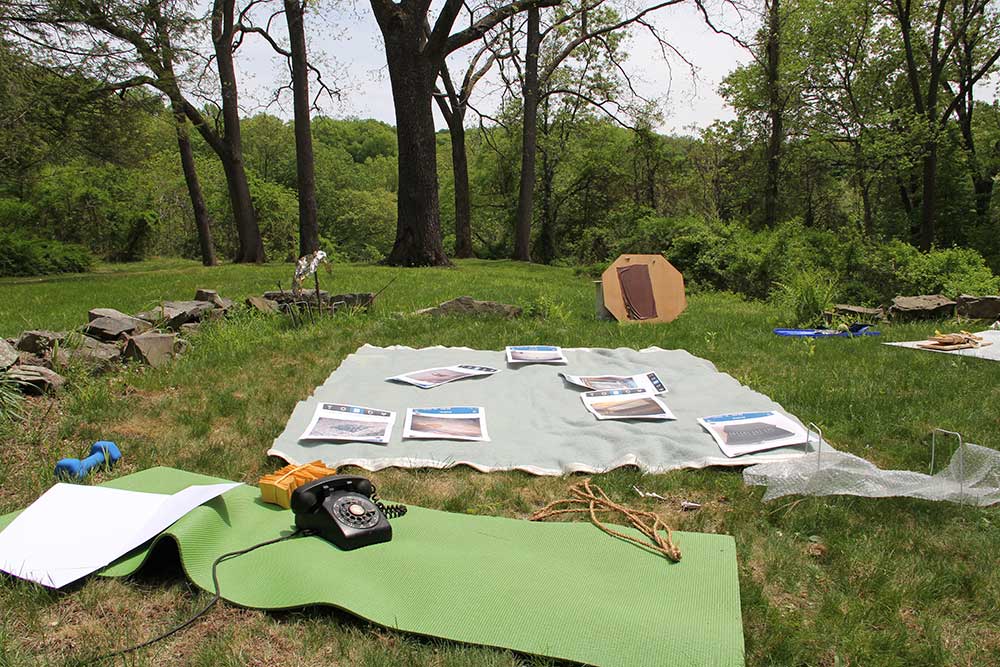 Photo by Bethany Ides.
Project Description: "Love Lasting is an improbable drama about honest/costly relations. Made of, in & for BOMB magazine's Instagram acct, Love Lasting follows the sensual arrangements of promiscuous surfaces conspicuously shifting in & out of synchronicity. The scenario unfolds at the temporary headquarters of DOORS UNLIMITED, a center for investigative operatics & anti-institutional resilient resourcefulness nestled in NY's Hudson Valley. Here, a group of artists act in supporting roles to objects, or 'proxy bodies.' As though a dating-themed reality show were set on location at one of Google's or Facebook's digital storage islands, the para-site lends occasion for data-rich analog entities to sun, flirt, mingle, & freely re-enchant."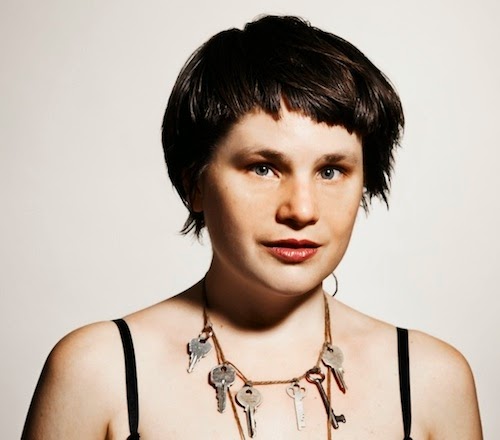 Photo by Dan Wonderly.
Artist Biography: Bethany Ides' sprawlingly excessive intermedial performance-installation works have been presented broadly in venues such as Fragmental Museum, The Brooklyn Museum, Mandragoras Art Space, PS122, Worksound, Half/Dozen Gallery, St Francis College, Tritriangle & PerformanceWorks NW. Her month-long soap opera-opera, Transient's Theme, premiered at The Knockdown Center in October 2014 following a decade of drafts & iterative installments. Earlier opera-works include Children Get Stuck Places Underground in 2010 & co + remote in 2004 w/ Seth Nehil. She is the author of Indeed, Insist (a mystery) [Ugly Duckling Presse, 2005] & Approximate L [Cosa Nostra Editions, 2006] & her poetic projects have appeared in several journals including The Brooklyn Rail, Clock, Cannibal, The Seneca Review, Allotrope & Tarpaulin Sky. In 2002, she co-founded FO (A) RM magazine, an interdisciplinary journal for arts & research, & in 2006 co-directed & curated The Gilded Pony Performance Festival. She writes on minor peculiarities related to sound w/ Mitchell Akiyama, records witchy-pop songs w/ Ryan Sullivan, methodically gesticulates the sacred & profane w/ Jonathan VanDyke, leads workshops in non-perfunctory punctuation w/ Rachel Jackson & Mahshid Rafiei, & generally goads people into building water where there may as well be bridges. In 2014, Ides established an experiment in provisional-conditional community in the Catskills called Almost-Although thru which 80 artists, writers, scholars, activists, musicians & performers participated in daily collaborative compositions. She teaches courses in literary & critical theory, theology, art history & text-as-art in graduate & undergraduate programs, most recently at Pratt Institute, the School of Visual Arts & Bard College.