Selections by Domenick Ammirati, Sebastian Black, Gabriele Beveridge, Amina Cain, Will Chancellor, Keith Connolly, Nicholas Elliott, Wendy Ewald, Joe Fyfe, Lindsay Hunter, Ellie Krakow, Evan Lavender-Smith, Jonathan Lethem, Rebekah Weikel, and Jack Whitten.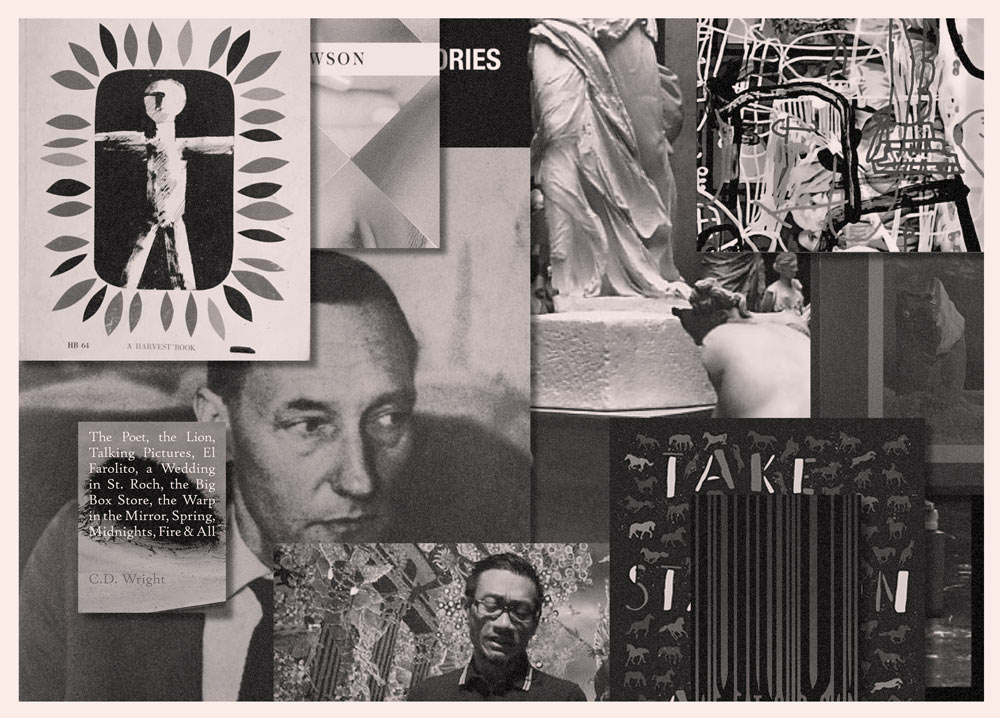 As 2016—a year drawn out by all manner of tumult—finally winds down, a handful of BOMB's contributors share the books, albums, sounds, and sights that challenged, fascinated, or pushed them through.
Domenick Ammirati
Writer
Everyone was getting nervous; the party was scrapped. Meanwhile we went to see Terre Thaemlitz. Talking not playing music, dressed in boy drag for the occasion, appearing in a former torture bunker, she spoke against distribution; or rather, against the idea that exposure is an inalienable good. The Byzantine paths he's trod in order to remove illegally posted material of hers illustrated how difficult it is to control one's digital presence, and that living online is increasingly a societal-corporate-governmental coercion. Not that Thaemlitz is anti-technology; rather, she is searingly in favor of letting people choose to whom they speak. There's plain old free will, for one thing (of which TT has plenty). Moreover, if one's expression goes legibly against the grain, is dissident or queer, knowing who you're talking to—or who's listening—can be a matter of life or death. This is not a joke. After delivering a fervent yet wry message, Thaemlitz took questions, some thoughtful, some mindlessly nosy—people seem to think they have the right to know, even if you've devoted your career, or identity, to remaining a little inscrutable. He displayed patience, even when, in stunning disregard of the preceding ninety minutes, someone took a photo of him without asking. As we all watched and waited for them to delete it, Thaemlitz asked, not rhetorically, "Have you not been listening to a word I've been saying?" Or something like that. I have a little retrograde amnesia of that night. November 8, 2016.
---
Sebastian Black
Artist
I recently read The Changeling by Joy Williams. If you like sentences, this is the book for you. What's it like? Maybe a piece of half-polished sea glass on the beach. It's alluring, though a little too sharp to keep, and formed by an alien logic that seems to want to take it back. I also want to say the writing is very beautiful, but that isn't saying much. Rather, it's a narrative machine with operations that resemble the workings of ancient myth more closely than those of the contemporary novel, and an output the same as the former: short pangs of truth.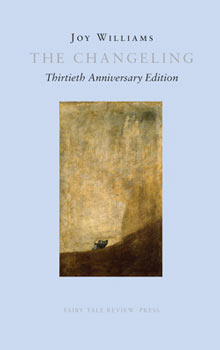 ---
Gabriele Beveridge
Artist
Curse Go Back, Break Through In Grey Room, and Nothing Here Now but the Recordings—2016 saw William S. Burroughs reissued and smeared across three gorgeous vinyl LP's. What's better than listening to the hallucinatory and mesmerising sound of Burroughs's voice and tape experiments? The importance of these timeless recordings cannot be underestimated. This is the sound of raw divination, the sound of magic at work and art as alchemical process. There is no posturing here; these recordings go straight to the source. This is the sound of intuition dancing in your ears—literature as instinct.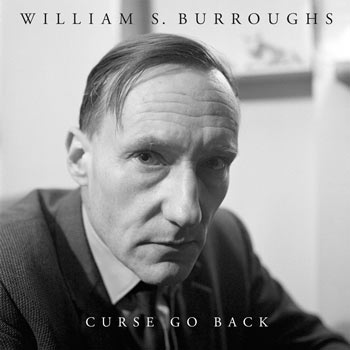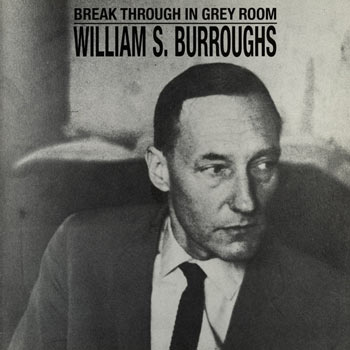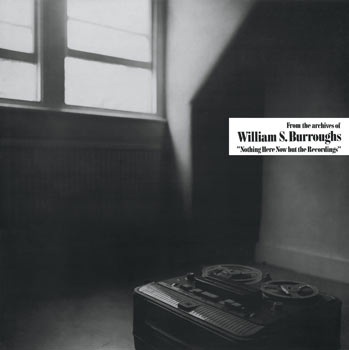 ---
Amina Cain
Writer
Since Anna Moschovakis's They and We Will Get Into Trouble for This came out in March, I've read it twice, bought it for two friends, and have not been able to keep from talking about it to lots of other people. When I read these poems I think of the voiceover in Chantal Akerman's News From Home, those letters that are read aloud, a kind of address that goes on from page to page. It's not that the voice is the same, but I hear it in that kind of quiet, continuous rhythm. Reading it also feels like sitting alone in a garden on a summer night. "I don't know a thing about paradise / In my house nobody ever brought it up / In college I learned about Kierkegaard's knights / the knight of resignation / and the night of faith / I wanted to be a knight of faith."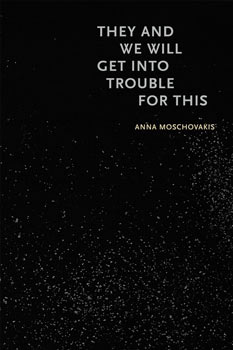 ---
Will Chancellor
Writer
After a prefatory jolt, Adam Haslett's Imagine Me Gone glides steadily enough: An American woman meets a Ted Hughes-ish Brit and starts a family. We see this emerging, mostly tranquil, New England life from each family member's perspective. Fifty pages in, and the novel's pleasant company. Then the eldest son, Michael, takes over.
Michael's sections, missives shot from a whirlpooling depression, were easily the most joyful prose I read this year—playful and brilliant writing while confronting an anxious, chaotic mind. Surprisingly, Imagine Me Gone is most beautiful, and most fun, nearest its dark center. It's deep, manic, hilarious, and ultimately heartbreaking, which fits the absurdity of 2016.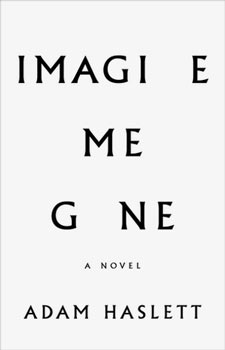 ---
Keith Connolly
Musician
Anachronism. Catharsis. Respite... Where to turn if not the jug?
As the squeaky winch anticipating fetters is oiled by gloating, dangerous demagogues, it is Robert Calvert's "Brave New World," from his second solo record Lucky Leif and the Longships, which somehow rings the bell for me. Though the blatant Huxley-ism is certainly not lost, its titular refrain is rather from the perspective of a pre-Manifest Destined Norseman, beholden to wonder: "Has anybody ever caught a fish like that at all?"
If taken in tandem with the equally anachronistic, proto-chopped-and-screwed lament of "Legend Days Are Over" by deep-note progenitors Beaver & Krause, questions of god and country rise anew, and a much needed image of what the Iroquois Nation once called their "Turtle Island" shimmers back into view.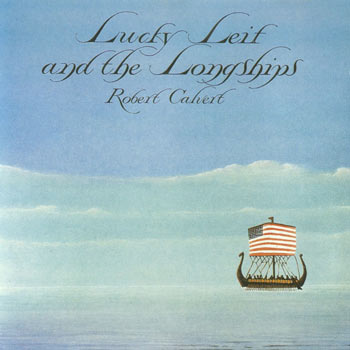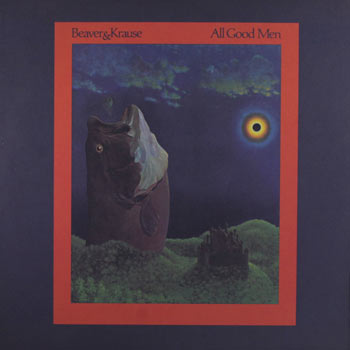 ---
Nicholas Elliott
Writer, Filmmaker
From 2016, I will hold onto the vision of a face on a stage, though that face wasn't really there to be looked at. When Queens City Councilman Jimmy Van Bramer called an emergency meeting in the wake of the presidential election, so many people showed up at the community center in Sunnyside that he had to ask for volunteers to stand on the stage behind him so everyone could fit inside. Among them, a young woman whom I took to be South Asian was in my direct line of vision as the councilman told us that Donald Trump may have been born in Queens but does not represent this borough's values, that no amount of Mike Pence electroshock conversion therapy would ever make him, Jimmy Van Bramer, straight, and that if the worst came to pass, the people of Queens would not allow their neighbors to be taken away by deportation squads. The councilman said the right words, but it was the face of that woman in the orange blouse that made me cry the good tears: nodding vehemently, frowning with a passion, beaming support with her whole face and resistance with her entire body, she was my neighbor of the year and my beacon through a dark future.
Later I thought about the last sentence of Jack Kerouac's introduction to Robert Frank's The Americans, that throwaway line about wanting the name and address of the woman operating an elevator full of "blurred demons." We know Kerouac was on the make, but his yearning for that daydreaming woman also expresses what a stranger's face can do for us when we recast desire as hope and tap into empathy, that natural resource so sorely lacking in Trump's America.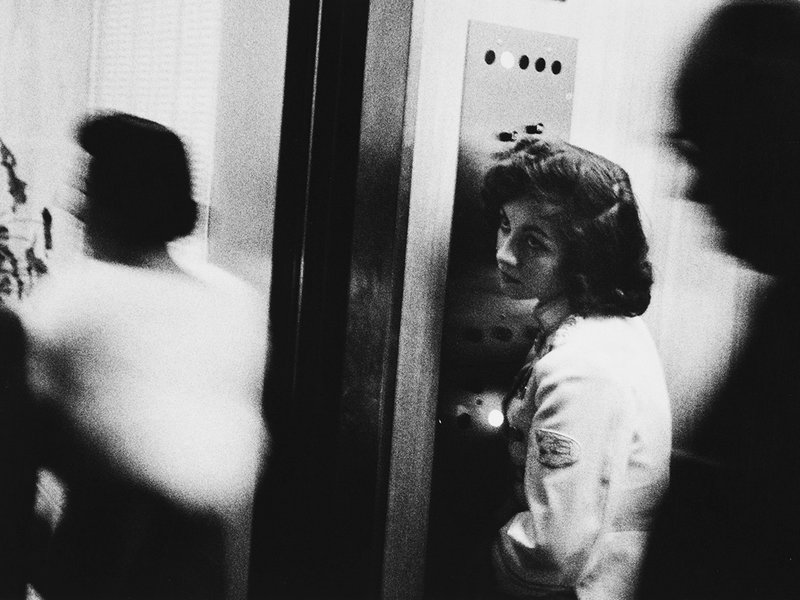 ---
Wendy Ewald
Artist
Language around the problems of sexual harassment and assault is almost universally legalistic. The reason for this is that educational institutions, like other corporate enterprises, defer to lawyers. This Sex and Education Handbook by freshmen at Amherst College is far more sophisticated, if for no other reason than it intentionally parodies the emptiness of administrative language and creates a free space for students to talk among themselves.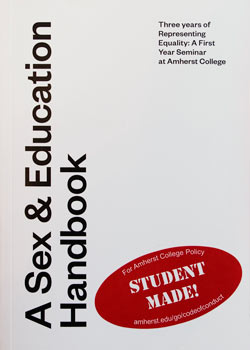 ---
Joe Fyfe
Artist

The new world that came with the election began while I was reading The Inheritors, William Golding's second book, which tells a story of the last Neanderthals, called the People, an extended family of eight, who are gentle, afraid of water, have no technology and don't hunt, but wait for the abandoned kills of the big cats for protein. They mostly live on nuts and roots. They are not bright but love one another, bury their dead and see other mammals as equals. Early modern homo sapiens appear, who they call the New People, that have boats and bows and arrows and, notably—white skin—and are ruthless and cowardly. They kill one of the People and steal one of their children. The People are gone by the end of the book. It reads as a parallel to this moment of thug capitalism where a harder, more corrupt, white species has appeared in order to dominate the earth.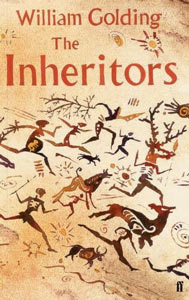 ---
Lindsay Hunter
Writer
I encountered two books in 2016 that made me shake my head in wonderment: Kea Wilson's We Eat Our Own, and April Ayers Lawson's Virgin and Other Stories. It's not often that I find myself brandishing my copy and yelling, "This book.This book!" at my husband, but I had that pleasant, awed, envy-inducing reaction to both. Wilson's is pure horror, while Lawson's is sneakily layered. Both had me rushing to flick to the next page.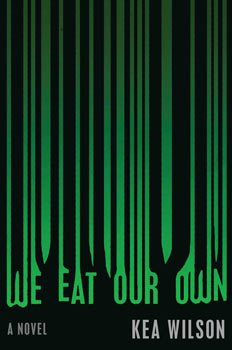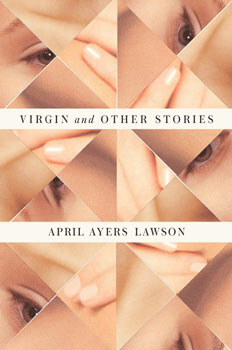 ---
Ellie Krakow
Artist
Rilke Shake, by the Brazilian poet Angélica Freitas and translated from the original Portuguese by Hilary Kaplan, is the perfect book of poems for sculptors and lovers of sculpture. They are full of objects and materials—all tossed about, ricocheting off one another, playing tricks in space, and they talk back, too. It's full of small tactile physical rhythmic gems. The objects also set the stage for Freitas's female and queer entanglement with her poetic lineage—Rilke, Gertrude Stein and Alice B. Toklas, Ezra Pound, Marianne Moore, and on.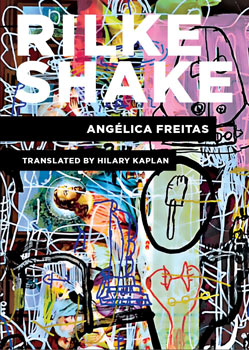 ---
Evan Lavender-Smith
Writer
C.D. Wright's The Poet, the Lion, Talking Pictures, El Farolito, a Wedding in St. Roch, the Big Box Store, the Warp in the Mirror, Spring, Midnights, Fire & All—her book of "prosimetric" essays, published just a week before her tragic early death in January—is testimony to a life lived in passionate devotion to poetry and the wonder of the word. In the collection's longest and most politically engaged essay, "Concerning Why Poetry Offers a Better Deal Than the World's Biggest Retailer," Wright provides a modest suggestion toward the end of buffering our habits of thought from the pernicious influence of late capitalism, and I can think of no simpler or more practical advice as we brace ourselves for the presidency of an admitted bibliophobe: "Teach your kids to read poetry," she writes.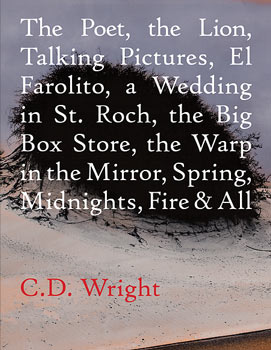 ---
Jonathan Lethem
Writer
Everyone ought to read Brian Blanchfield's Proxies immediately. The book is an astounding sequence of essays in the form of exercises in which Blanchfield's voice uncovers its own discomfort to the point of total anxiety, only to back away, then have another go at the problem from another angle. It raises extraordinary issues of trauma and memory and time, while arousing provocative ideas about our relationship to the "automatic knowledge" provided by the Internet and what it might mean to turn away from the screen. It will change you.
---
Rebekah Weikel
Editor, Writer
While the world turned in 2016, poet Anaïs Duplan released a debut collection, Take This Stallion that I read and reread and read again. Sardonic wit, intricate syntax, and bold imagery guide this collection through languor, love, and loss in the twenty-first century. These poems, just as rebellious as they are compassionate and vulnerable, present the complexities of cognition and what one chooses to barter, buy, and save from experience. Also cherished: Justin Chin: Selected Works, edited by Jennifer Joseph, the thoughtful editor/warrior behind Manic D Press; This Is The Place To Be by Lara Pawson; 1993's The Parable of the Sower by prophet Octavia Butler; and The Complete Madame Realism and Other Stories by the great and dear Lynne Tillman.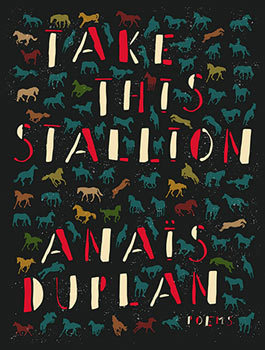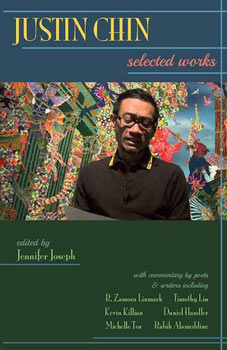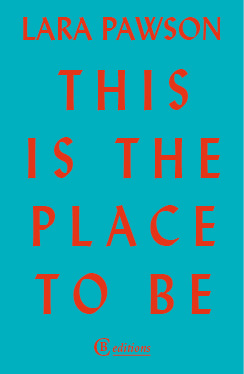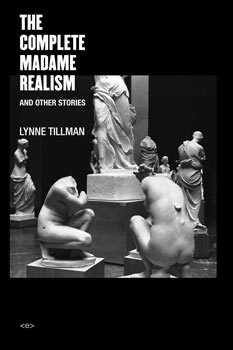 ---
Jack Whitten
Artist
Karen Barad's Meeting the Universe Halfway: Quantum Physics and the Entanglement of Matter and Meaning, which I read for the first time this past summer, was the book of the year for me. Why? I have always believed that quantum physics had changed our perception of the world. This book confirmed my deepest feelings about the nature of perception. Barad explains that we are no longer bound by the classical Newtonian theory of being. Quantum physics has given us another level of consciousness. When consciousness expands, freedom expands.
I am an abstract painter with 56 years of studio practice delving into the nature of materiality. I am not a scientist. I am an artist. Barad's background in particle physics, and the writings of other physicists have helped me tremendously in understanding the practical application of quantum physics in our contemporary struggle for survival in an increasingly dangerous world. Barad's theory of agential realism is a prime example of how particle physics influence philosophy and political discourse.
At 77 years of age, I know that abstraction offers a parallel structure that is just as important as the one described by quantum physics.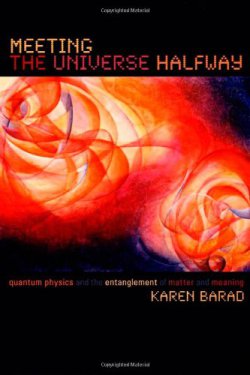 Tags: