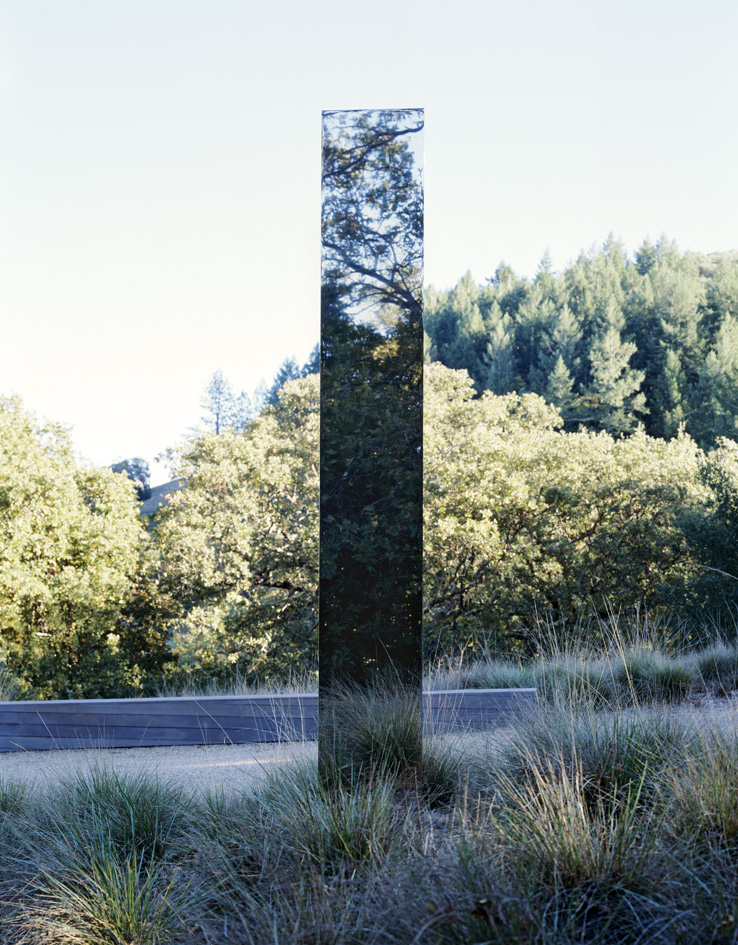 John McCracken, Magic, 2008, stainless steel, 104 × 14 1/2 × 17 inches. Courtesy of David Zwirner Gallery, New York.
PLANK
(1934–2011)
I bend my bone against the plane. It is as if
I am leaning and the plank is straight. The blue resin
is the color of my veins and the red
is my hair.
There is a hill I remember from childhood, brown
and spare with a single majestic pine that had
no business being there but then nothing could be
the same without it.
I think about that pine, I think about sitting beneath it
and feeling as though now it's just the two of us
against the barrenness and sky. Love
is like that.
How everything might be simplified and how
I am only a few molecules amongst so many
others. Some day scatter me and leave
a couple of planks behind.
—Dr. Marc Straus, an oncologist, has written three books of poetry, all published by TriQuarterly Books–Northwestern UP.