This First Proof contains two pieces by Elena Berriolo, from Various Music For a While.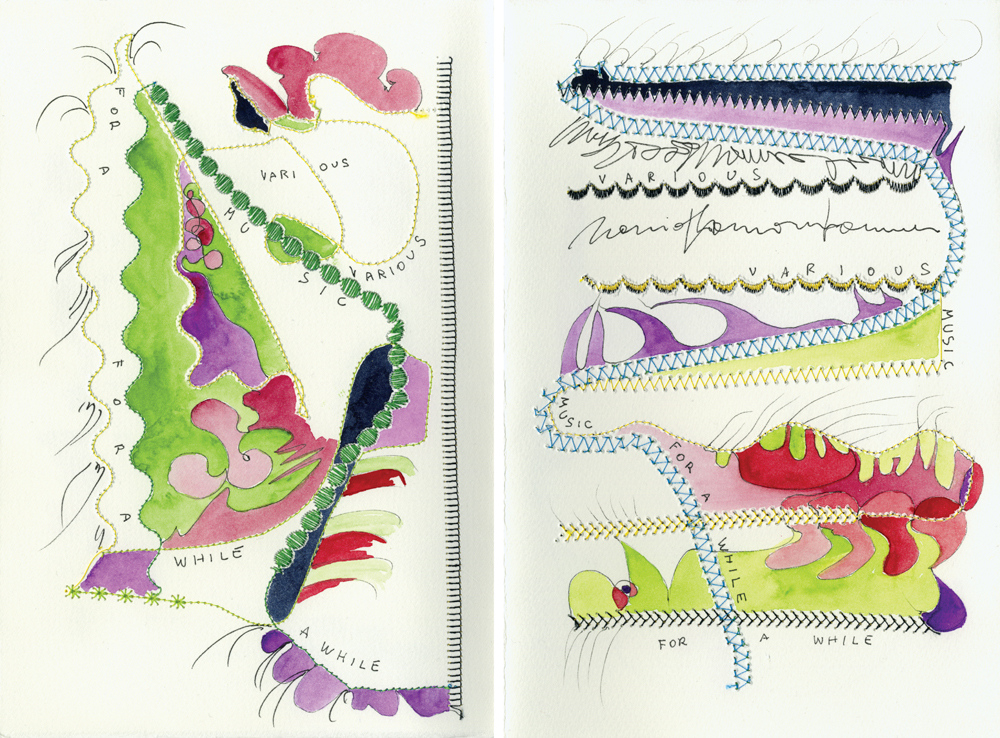 Elena Berriolo, spreads from Various Music For a While (Inspired by Henry Purcell), 2011, unique, 16-page artist book, thread, pen, and watercolor on paper, 8 × 11 ¾".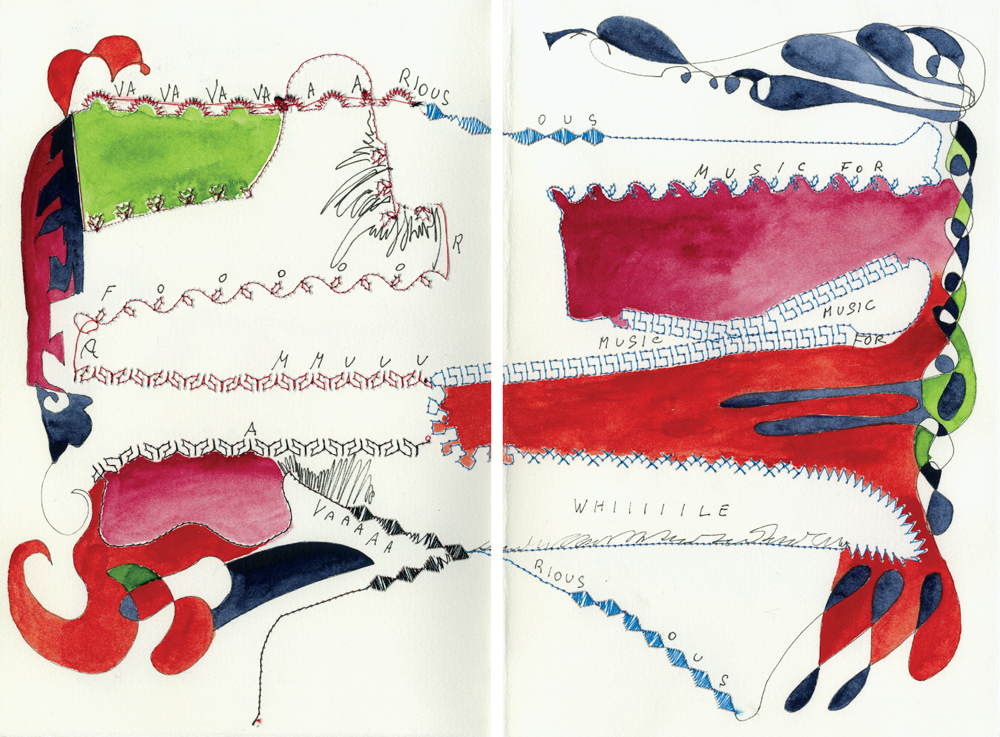 —Elena Berriolo is an artist living in New York. She has been working exclusively on artists' books since 2008. One such book was recently acquired by the Bibliothèque nationale de France.
This issue of First Proof is funded, in part, by the Bertha and Isaac Liberman Foundation and the Thanksgiving Fund.
Additional funding is provided by the New York City Department of Cultural Affairs, the New York State Council on The Arts, and readers like you.