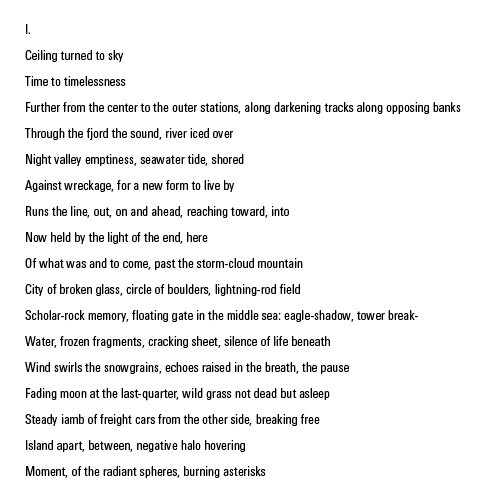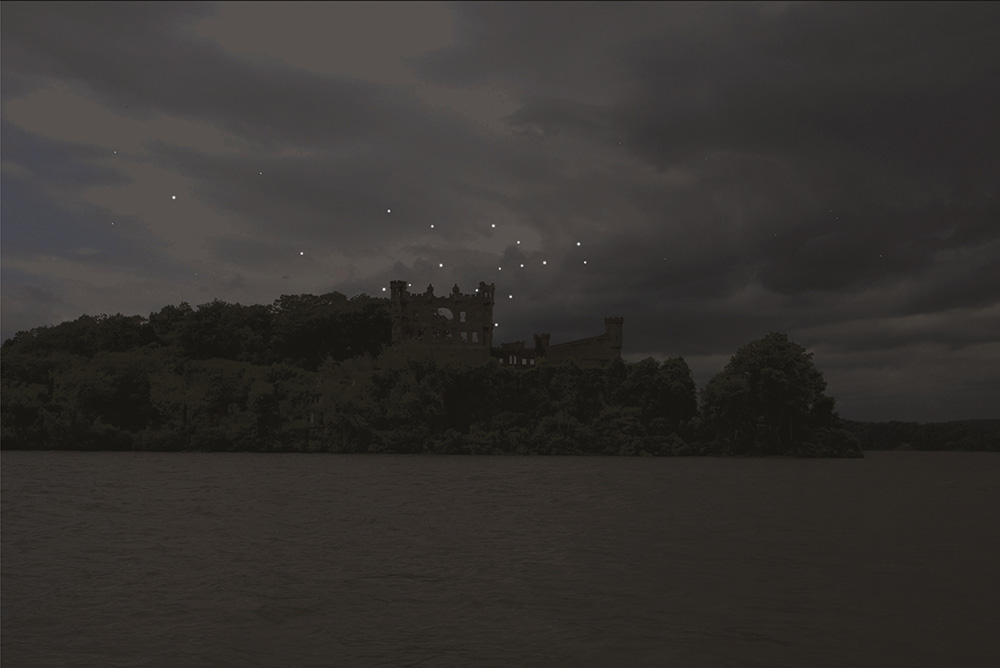 Melissa McGill, redering of Constellation: Nighttime, 2015. Images courtesy of the artist.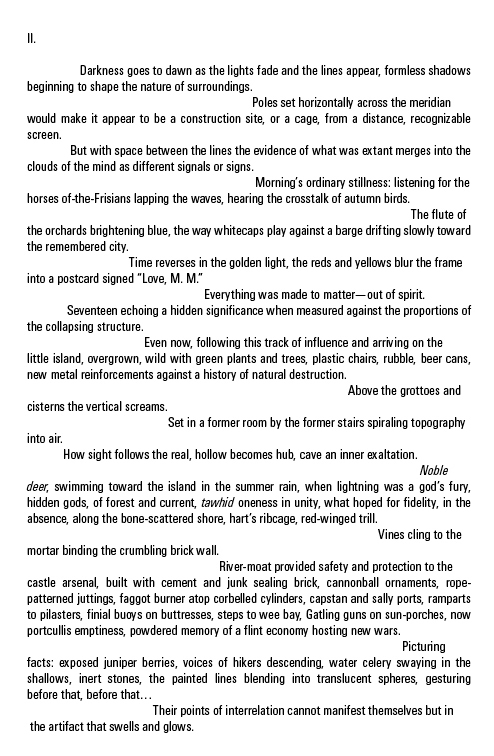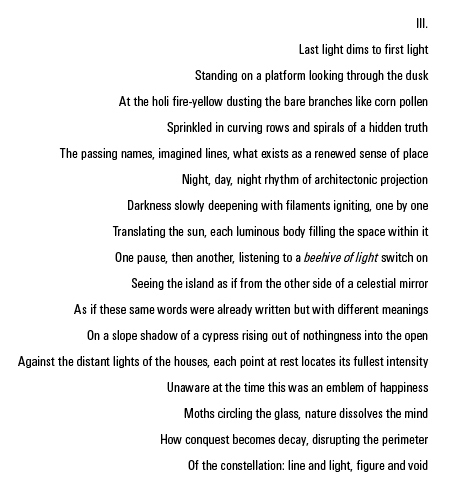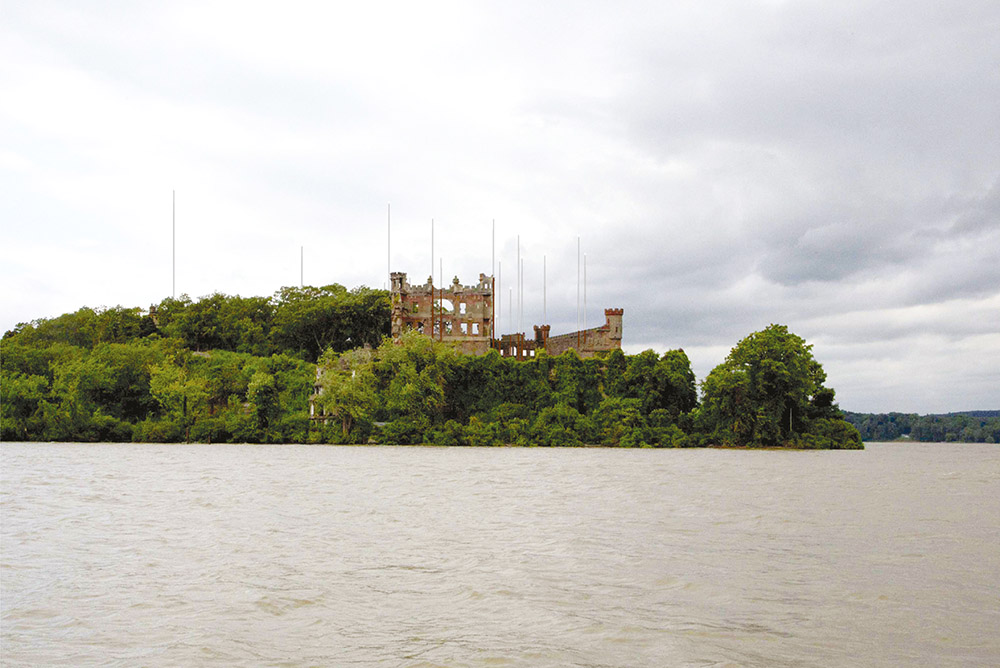 Melissa McGill, rendering of Constellation: Daytime, 2015.
Jeffrey Yang is the author of the poetry collections Vanishing-Line and An Aquarium. He is the translator of Nobel Peace Prize Laureate Liu Xiaobo's June Fourth Elegies and Su Shi's East Slope. He is the editor of Birds, Beasts, and Seas: Nature Poems from New Directions and Time of Grief: Mourning Poems. His translation of Ahmatjan Osman's Uyghurland, the Farthest Exile, will be published this spring. Yang works as an editor at New Directions Publishing and New York Review of Books.
Melissa McGill has been exhibiting her artwork internationally since 1991, including one-person exhibitions at White Cube, London; Power House, Memphis; CRG Gallery, New York; and Manitoga/The Russel Wright Design Center, Garrison, New York. Her work involves an interdisciplinary process, primarily incorporating drawing, sculpture, and sound to explore the space between absence and presence, accents and pauses. Her Constellation, a public art project, will be constructed on an abandoned island in the Hudson River, fifty miles north of Manhattan. It has received an NEA Art Works grant and is set to open in the summer of 2015. melissamcgillconstellation.com
Tags: