Al Burian reads an excerpt from his latest Burn Collector: Number 15 with reflections by Jackie Wang on the impact of his work on her world view.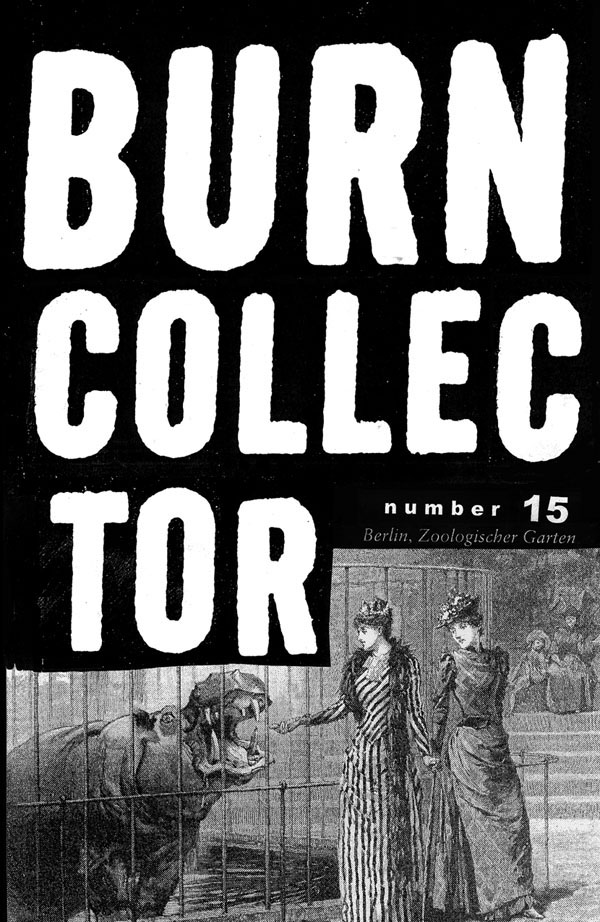 I have a memory of being 16 years old, clutching a copy of Al Burian's zine Burn Collector while drifting off to sleep on a cold airport floor in Germany. I wasn't supposed to go to Germany. I was only supposed to go to Italy, but my flight got rerouted and I got to spend half a day in Munich before heading south. I remember almost nothing about it, except that there were sausages and I was vegetarian…and I was rereading Al Burian's stories at the time. Looking back on my early adolescent excursions, I think about the shape of my memories and how reading his stories through it all gave those experiences a specific texture. Even then, I felt my own vision expanded by his observational eye, felt more in tune with the hilarity and cosmic significance of the everyday, which permeates all of his work.
Being a reader of Al's writing extended beyond the immediate reading experience—it actually altered my way of looking out onto the world. With Al's stories as the backdrop of many travel experiences, the singularity of his perspective became a kind of perceptual filter through which I saw things: subtle differences amongst teenagers in Rome were imbued with an almost mystical quality (fashion mullets had not hit America yet—the signifiers of cool were all out of whack). I remember reading—in Al's zine Natural Disasters—about how the Italian workers would go on strike just for the hell of it as I was stuck on a bus there in a traffic jam caused by a transit strike. His words were a ghostly companion giving me a personal tour of the world. To say his writings were "formative" would be to say too little—but at least it begins to get at how his stories were bound up with the very way I came to see and understand things.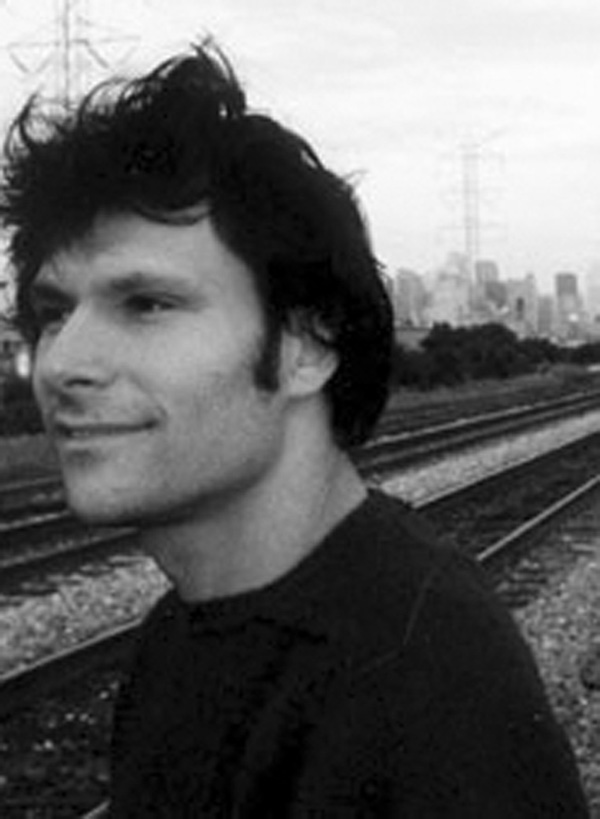 Al Burian.
There is something enduring about Al's neurotic self-renderings and tragicomic portraits of humanity, a perennial freshness that continues to bring me amusement and joy, no matter how seemingly hopeless and bleak his messages may be. Sometimes people describe Al's writings as "cynical," but this description fails to get at the core of Al's work where there is a strange and deep love of people: their endurance, their failures, their peculiar habits, and bewildering ways of being in the world. What makes Al's voice so distinct is his philosophical treatment of everyday observations and events, his manic and associative style, the way the commonplace is defamiliarized and rendered totally bizarre as it is filtered through his expansive perspective.
Recently, I found myself in Berlin, en route to visit a friend in Budapest. It was my second time visiting continental Europe, the first time being when I was a wide-eyed youngin' absorbing the world with the fervor of a dried-out sponge touching water for the very first time. For a while, I had been tossing around the idea of recording a podcast with Al. He agreed to read from his new zine and invited me to hang out and record it in person as I was passing through Berlin, where he currently resides. While Al sat in his kitchen reading his story for the podcast, I decided to sit in the bedroom area because I was afraid that I would laugh and ruin the recording if I were in the same room. On the other days we hung out, he showed some local haunts: an enormous art squat, a remaining chunk of the Berlin Wall, a noise music shop that was having an art opening. We walked around Berlin, went out to eat, and chatted while drinking tea in his kitchen. He was getting ready to go to the States for a reading tour and was worried that being thrust in front of an audience would reveal that living alone had made him a little crazy, though he did not know for sure because he didn't have an external reference point against which he could measure his sanity.
I admit, I was surprised by his immediate willingness to be a friend. When I heard him tell stories in person, I felt like my suspicions were confirmed: Al Burian is a witness to our times, an inextinguishable voice synthesizing and rendering comic the madness of a milieu fraught with alienation and uncertainty. You break away knowing that things are totally fucked, but also with the oddly comforting sense that we are all in this sinking ship together.
Listen to the podcast of Al Burian reading from his newly published zine, Burn Collector: Number 15 (Microcosm Publishing, 2011).
Jackie Wang is a Baltimore and Florida-based writer, artist, and musician. Her writings on literature, art, film, music, theory, politics, and culture can be read at serbianballerinasdancewithmachineguns.com.
If the podcast doesn't appear above, try browsing BOMBsite with Safari or Firefox. Google Chrome users may experience some difficulties.
Tags: