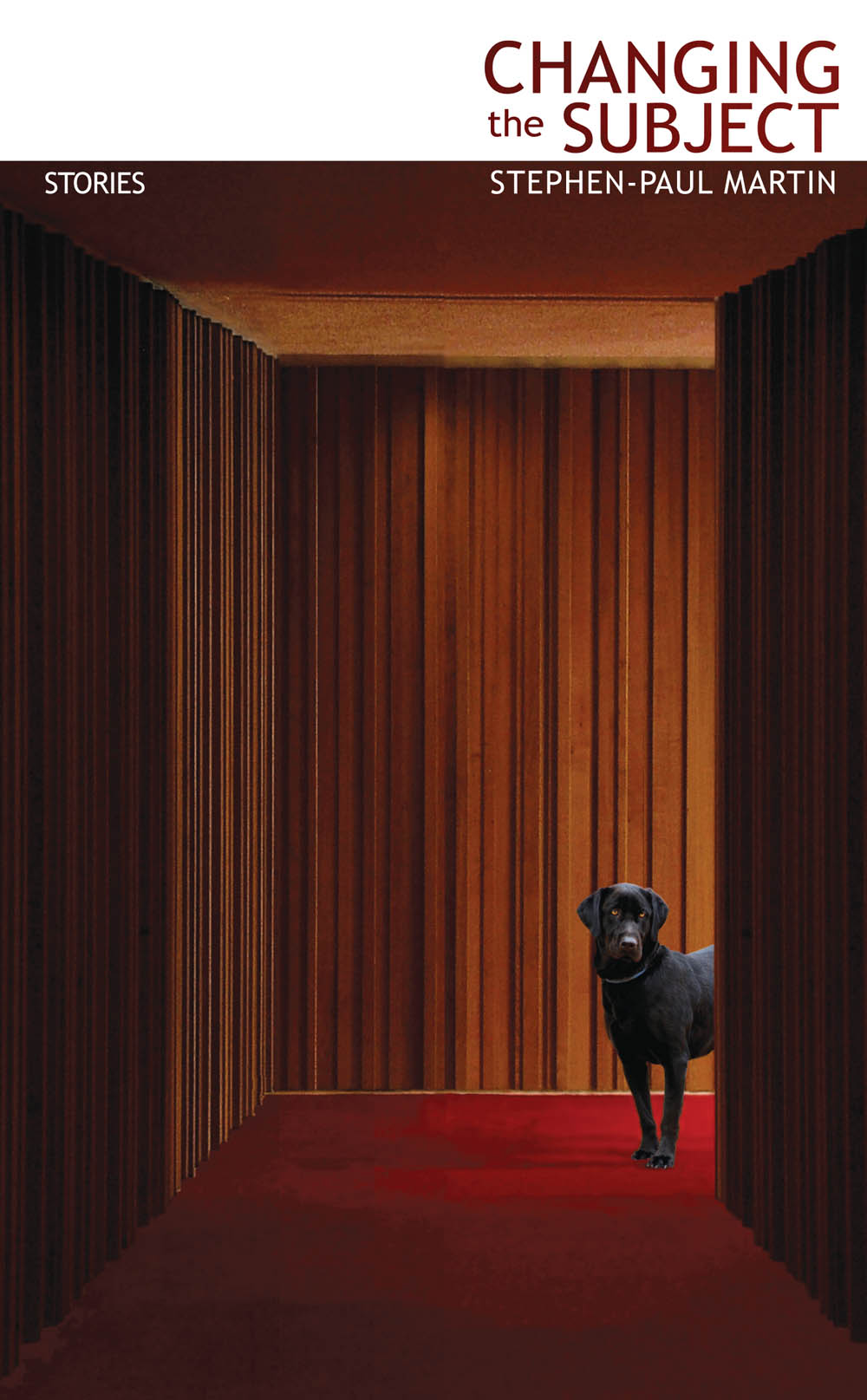 Often the disingenuous or passive reader is tempted to explain away experimental narrative as a place where nothing much has happened. In Stephen-Paul Martin's most recent collection, Changing the Subject, a massive lot does happen, or seems to have happened, so that even a forthright or attentive reader may think to make of it an elaborate inside joke. But these six expansive pieces are hardly obscure. They ask of the reader a certain commitment to uncertainty, an empathetic intelligence. They are as entertaining as they are grueling, lifting shifting simulacra to the operational philosophies of junk food, Republicanism, animal rights, mass media, terrorism, and academia, all the while testing the vaulting of the language itself for unexpected seams.
Changing the Subject doesn't live up to its title, it consumes it. Though the stories make high use of syntactical or symbolic repetitions, they are also powerfully digressive, hallucinatory. The narrator of "Cell," sick of tech fads and memes, heads to the desert, where he drives along aimless roads and binges on cheeseburgers in strange cafés, and sleeps in abandoned, moonlit houses, as free as he is dislocated. Hours move like minutes in "The Health of the Nation" as the student of Zen meanders through dark wood corridors filled with the sounds of people coughing or coins spilling over glass. "Food"—one marathon sentence—and "Stopping"—man disappears in bathroom—further phrase the subject of the collection in terms of unmoored subjectivity. Martin's surreality occurs as a nearly pedestrian affair, his protagonists dipping into alternate realities over lunch, and soon enough the supposition of realism is revealed as another phantasm, the story construed as "a tale that's eating its tail, a tale untelling itself in the telling."
This book is up to more than literary parlor tricks. Its phenomenological exploits assemble a social commentary that eschews fixed argument. It culls insight from annihilation; anti-authoritarian to the hilt and then some, its stories are strong enough to defy themselves. Changing the Subject plies the absurdity of the absurd, saying no and saying it again, inviting us to reconsider history and possibility from a deep zero-point perspective, from the blind eye of catastrophe.
— Peter Moysaenko is a poet from Cleveland, Ohio, the home of American Greetings. He currently lives and works in New York City.