Watch a conversation between curator and art historian Klaus Kertess and artist Carroll Dunham filmed on November 3, 2010, at the New York Public Library here.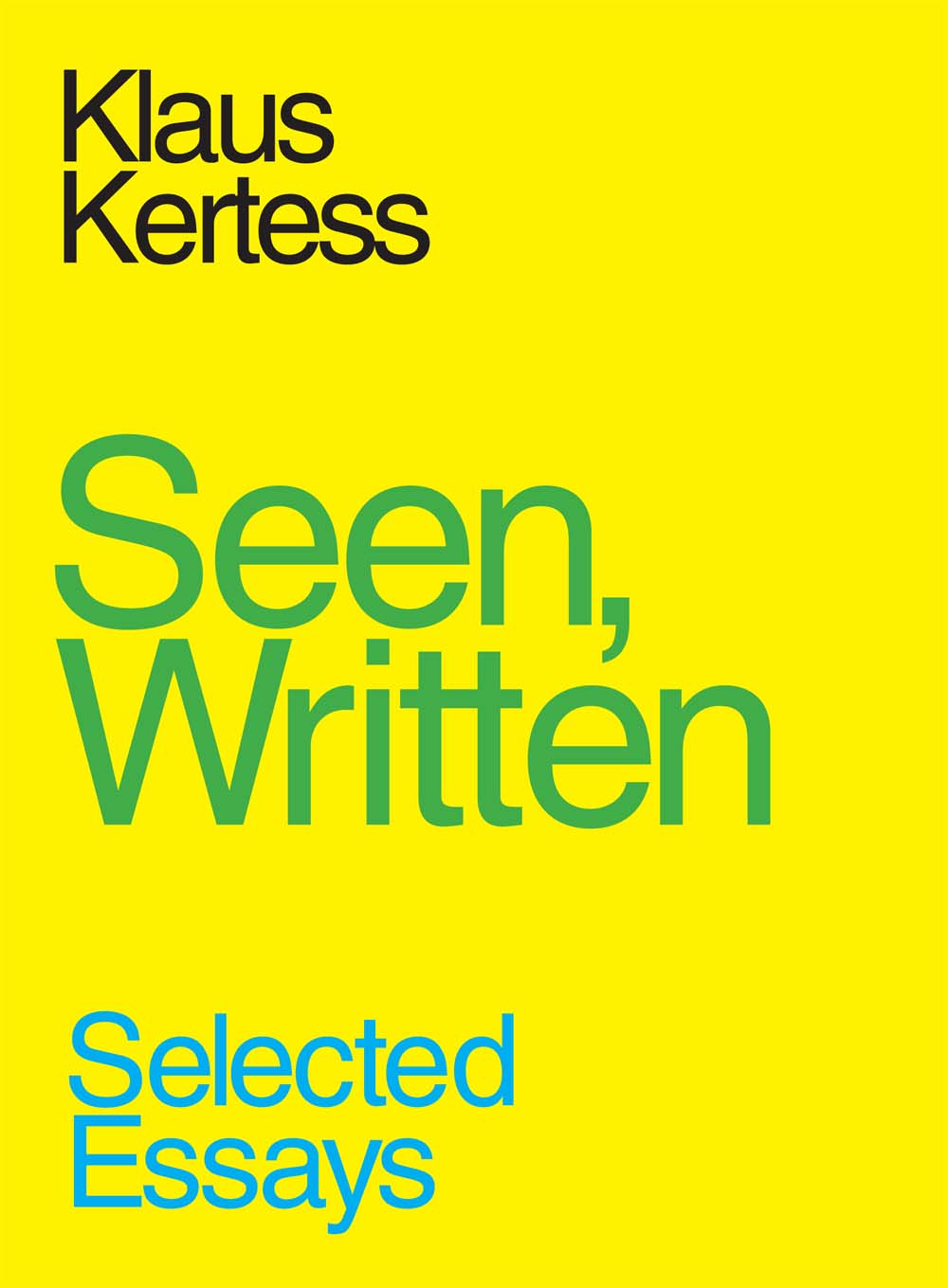 GREGORY R. MILLER & CO., 2010
When no less an authority than Roberta Smith recently hinted that the munificent wedding tackle featured in Jeff Koons's seminal Made in Heaven photo series may not be his own, it only served to deepen my conviction that the current New York art world is a semifictional construct operated by rogues and chancers. So it was with great pleasure that I fastened upon this new volume of critical writing by Klaus Kertess, who knows more about art and tackle than I ever will. Kertess has been an authentic voice and a golden eye in the New York art community since he took early leave of Yale in 1964, with the dean's shrieking insinuations of imminent whoredom echoing in his ears. Disregarding the academic's imprecations, Kertess boldly opened a gallery of his own, the Bykert, now a part of New York-art historical legend. A voluptuous secretary, later to become Lynda Benglis, greeted visitors to groundbreaking exhibitions by then-unknown artists like Brice Marden, Chuck Close, Dorothea Rockburne, and Ralph Humphrey. Kertess's explanation of how scorn turned to love in his appreciation of Humphrey's work is alone worth the price of admission to this invaluable collection.
If Kertess had chosen to stay the course of gallerismo, he could quite easily have had a bigger shoe closet than his close friend and frequent collaborator Mary Boone, but lacking the shark-like dentition the business side of art requires, he chose instead to wrestle with the word. Scrutinizing an advance PDF copy of the book that my minimal Mac skills failed to enlarge, I had the pleasant sensation of being a novice monk peering at a miniature manuscript filled with cryptic exhalations of Zen-like wisdom. These exquisite pronunciamentos, issued at irregular intervals from Kertess's Spartan yet elegant monastery in East Hampton, are a cerebral and visceral pleasure. The book is filled with fluid and poetic dissertations on a wide range of artists and their work; standouts among them are the essays on Carroll Dunham, Brice Marden, and Louisiana shaman Keith Sonnier. Kertess evokes, with a languid ease, these mysterious makers and the holy objects they produce, which shimmer like gold coins on a strumpet's darkened dresser. He knows what he loves, which is beautiful art, and he explains why he loves it in precise, concise, and beautiful language.
— Max Blagg is a New York-based writer and performer who has appeared at The Kitchen, Guggenheim Museum, St. Mark's Church, Bowery Poetry Club, and Performing Garage, among others. His writing ranges from poetry to prose to journalism and art criticism, and has been published widely.