Listen to the David Mitchell at Bookcourt Podcast here: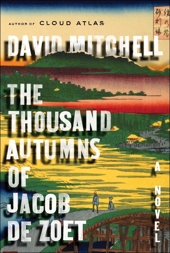 Listen to David Mitchell read from his new novel, The Thousand Autumns of Jacob de Zoet, at BookCourt on July 16th, 2010. David Mitchell is the author of five novels, most notably number9dream and Cloud Atlas, which were both listed for the Booker Prize. A short Q & A follows the reading.
Subscribe to BOMB's podcast here.