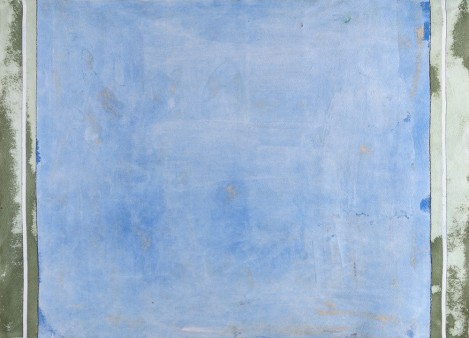 Wednesday, December 14, 7:00pm
The Studio Museum in Harlem, 144 West 125th Street, New York
Honoring contemporary artists represented in Circa 1970, this event celebrates the decade as a critical period in which artists deviated from conventional interpretations of art and explored new, radical ways of making.
This special program is presented in partnership with The Studio Museum in Harlem. Showcasing the intricacies of oral history documentation, this program is the culmination of an intimate series of interviews between Circa 1970 artist James Little and Dr. LeRonn Brooks, Assistant Professor of African and African American Studies at CUNY. Together, the pair will discuss the experience of capturing an in-depth oral history. Unpacking James Little's established practice in Abstract Expressionism through firsthand accounts, the event traces his origins as a young artist all the way through to the contemporary issues he considers in his work today. The program will conclude with an audience Q+A followed by a walkthrough of the exhibition led by the artist.
About the Oral History Project
A unique series of one-on-one interviews with New York-based African-American artists, curators, and cultural figures, this project aims to shine a light on the lives and careers of distinguished practitioners across the arts, many of whom remain under-recognized. Recent interviews include Eldzier Cortor, Wangechi Mutu, and Stanley Whitney.
Image: James Little, Untitled (9-77), 1977, Polymer emulsion on paper, 22 × 30 in. Courtesy of The Studio Museum in Harlem; gift of Mr. and Mrs. David K. Anderson.
Tags: