David Horvitz,infuses his practice with generosity and free distribution, concepts that are at the forefront of his most recent endeavor, Drugstore Beetle.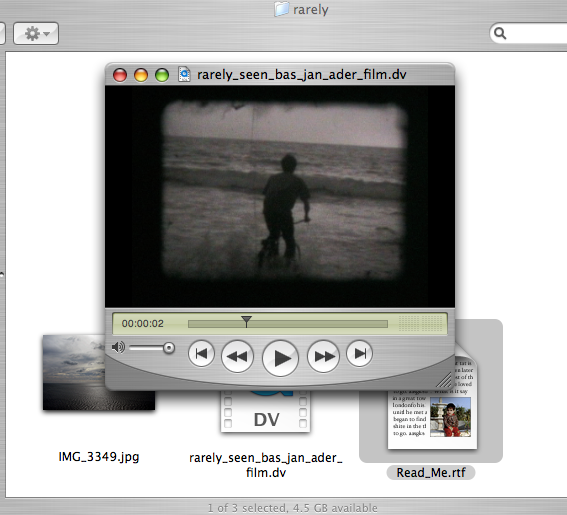 Image from David Horvitz's website.
David Horvitz is an artist whose work adopts a nomadic personality, shifting seamlessly between the Internet and the printed page, the West Coast, East Coast, and beyond, avoiding any particular definition or medium. Born in Los Angeles and currently based in New York—although his location may change at any given moment—Horvitz frequently encourages participation from both his friends and a web-based audience for his projects, channeling the spirit of conceptual artists who reach out to a community greater than their immediate surroundings. He infuses his practice with generosity and free distribution, concepts that are at the forefront of his most recent endeavor, Drugstore Beetle, in which a mini-exhibition was created in the vein of Marcel Duchamp's Boîtes-en-Valise and donated as a gift to 30 libraries around the world. Appropriately, considering his altruistic nature, Horvitz cooked a meal of risotto and Korean tea as we discussed his multifaceted practice, his influences, and how he's developed an effective Internet presence.
Jenny Borland I'm curious about how you became involved in what you do now. Could you talk a little about your initial interest in art?
David Horvitz I guess I could start with photography. My dad taught me how to shoot photographs when I was in elementary school, and then in high school I took photography class and worked in the darkroom. Now that I think back on it, it's really interesting—I had a camera everywhere I went in high school, kind of like how I am now. Then when I got into college I was studying history, and I thought I should take a photo class—I didn't know what "art" was, but I knew what "photography" was, or at least I knew how to take pictures. I went to the department and asked them if I could skip all the introductory classes, and they said no, so I emailed the teacher, Uta Barth—and she said, "No one skips, come in and show me some stuff." So I went in and showed some of my photos, then they said, "Okay, you can skip."
JB That is impressive…
DH Yeah, but then it was considered "art", and I felt like I had to do projects. I totally stopped my everyday habit of photographing, because you know, I'm making "art" now. What was I doing before, I don't know what that was. I was studying history and taking all these advanced photo classes with art majors so I was in a lot of places at once. Then I took this class with Brandon Lattu, which was a really interesting class because it was "art" but he would also do a similar thing to what I was doing, going around and taking all these photographs, and he told everyone that we should always have a camera with us and take photos. And I was just like, that's what I did, why did I stop! After college when I was thinking about applying to a grad program, I put my portfolio together from all these photographs. I was always engaged in other activities on the side like making weird Craigslist Missed Connections posts with photographs and I used to go to a lot of music shows at The Smell in downtown Los Angeles and take everyday snapshots. I was also working at a Ritz Camera in Hermosa Beach—this one hour photo place—and when the manager wasn't there I would just scan my stuff in and print it out and put it on found photos that other people brought in—which is totally illegal—then print out a hundred of them and take them to shows. It almost became a type of series. And my teachers would ask why all that wasn't in my portfolio, and I thought, does that count? They found it more interesting than the photographs I was taking for class. So at that point I realized that I didn't have to take "art" photos after all.
JB That makes complete sense considering how your practice has developed.
DH Yeah, it was pretty weird, because I was working with all these ideas of distribution, copyright issues, stealing from my boss. . . .
JB I think a lot of people, including myself, have become familiar with your work through online resources. How do you think your web presence affects your practice? Does it drive you to pursue specific avenues?
DH The thing about doing stuff online is that people will see it, lots of people will see it, you never know who. And it doesn't really matter what it is you do. I can do something like my recent Drugstore Beetle project, or some blog that I can make in 5 minutes—but things take on a life after that. For example, I made this project a few years ago, called Things for Sale that I Will Mail You and I literally sat in this kitchen and just wrote it for fun because I thought it was really funny, and it blew up—thousands of people were looking at it and emailing me about it. I could have easily gotten stuck in the loop of doing things like that, it was kind of a dumb project and that's maybe why I think it got so big.
JB Do you think the Internet is your main platform?
DH I think right now it is, because I do so much stuff online—but if I were to have a show in a gallery it would be different. I don't mean a different practice, but occupying a different space. What's really interesting about the Internet is that you get out of that context very easily: the audience could range from some random kid to some 50-year-old guy, which is really great. The positive thing about the Internet is that a lot of people see your work, but the flip side is that not everyone will get what you're doing.
JB I'm curious about how the content on your website can be freely copied and distributed, in a non-commercial way. Because you allow that kind of freedom, have you ever encountered distribution of your work that you wouldn't expect, or wouldn't want?
DH I should explain why I put that disclaimer there first—it's actually a Creative Commons attribution, which I used because often I'll go to the website of some radical artist, and there's a giant copyright symbol on their page, which really annoys me. So I did that to kind of counteract it and I made the Creative Commons text and logo really big. I feel a lot of artists will throw a copyright symbol on their website without really knowing what it's there for, or what problems might come out of it. This actually happened before I put the logo on my site—but do you know the McSweeney's The Best American Nonrequired Reading books? They included me in one without asking, it wasn't just a citation but a whole chapter, and people emailed me to say congratulations, and I did some research and found out that they paid everyone else. I emailed McSweeney's, didn't get a response, then emailed their publisher Houghton Mifflin, and within a few hours I got an email back saying there was a book in the mail for me, here's a contract to sign, and thank you very much for your contribution. They realized they messed up, and they were at fault and were just trying to get me to sign something. That was probably the weirdest thing that has happened, but that's a commercial situation.
JB I see that as a major element in a lot of your work, allowing for an open dialogue, a conversation between you and people that might come in contact with you via the Internet or modes of distribution. That brings me to another question regarding the concept of generosity—your projects often involve giving things away for free, and/or allowing people to produce items or artwork on their own. How does the idea of the gift factor into your work?
DH I think a lot about the gift, and there was a point recently where the idea of giving something away for free became more of a surplus, and a type of advertising. So I had this critical moment where I thought if I'm making something as a gift, it has to actually be a gift—that's where the Drugstore Beetle project kind of came about, where all of the 30 editions were made to exist with the status of a gift as donation, which could also easily be rejected by the libraries they were sent to, and it could later be sold. The idea is that it is made to exist as something that is given away, and after that something else could happen—it could be sold at a used book sale for example. But to me that doesn't matter because its initial entrance into the world was as a gift, and it existed through the same kind of book donation process that every library uses.
JB Do you ever see the concept of the gift as facilitating a potentially negative response? In the sense that your work could be taken and turned around in a way that you might not want it to be used?
DH Well for me, it's totally open and fine, I mean if I were to see it used on some Neo-Nazi propaganda I would probably be bummed out, but anything else is fine. Often generosity in an art context turns out to be a false generosity. This might be a little off-topic, but I wanted to write this thing about how artists can go and get 1000 newspapers printed and give every one away because it's so cheap—which is really great—but at the same time you're just wasting so much. It's so easy to mass produce something right now at a low cost, that there are so many mediocre things out there, and you can't really use "is this art?" as a justification, because it's still just trash.
JB I'm always curious too about how many projects you are involved with at any given time.
DH Yeah, I don't know how I do it.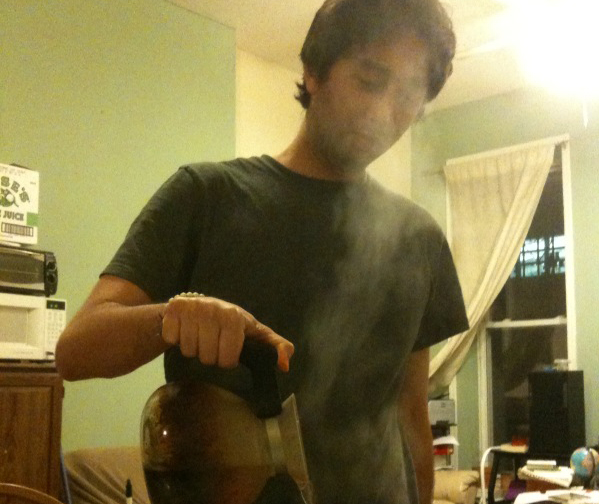 JB Well, I don't want you to reveal your secret, but I'm wondering if you have a preference as to what kind of projects you like to take on? For example if you were asked to participate in a gallery show, versus a more participatory project that involves collaboration or something in a less traditional format, which would you be more likely to do? And how do you think your work fits into the gallery setting?
DH In most situations, anything that I thought was a reasonable offer, I would say yes to. I say yes to most things, including galleries that ask me to make a piece. A lot of my projects are not anti-gallery, they just are not dependent on the gallery. It's kind of indifferent to the gallery. I know a lot of people who will do projects and speak of them in ways like, "these are underrepresented artists who don't have galleries, we're going to do alternative projects" —in a way this is already creating a dialogue that is saying that you want to be in a gallery, rather than just existing on your own and doing something different.
JB Let's talk about your Drugstore Beetle project in more detail. I see this one as pretty indicative of several themes you've explored in work before, including distribution, insertion into a site, as well as taking on a curatorial aspect. Could you talk a little about the curatorial nature of this piece?
DH I always try to avoid the word "curator" for what I do, because I see these as artist projects—I'm creating these kind of frameworks and structures in which these other artworks exist, and my art is the framework. Then again, I am asking people to be in it, so I guess that it is a curatorial thing, but I don't see myself as a curator, or in a kind of curatorial discourse.
JB In a way that's why I'm asking, as I work on curatorial projects of my own, but I feel like a lot of the approaches that I would take may potentially be very similar to yours, in terms of "organizing" rather than "curating", per se…
DH Yeah, I always prefer to use that word, "organize". I often get asked, "Are you a curator or are you an artist?" and "If you're an artist, why are you using other people's artwork in your art?" and I always think of that as interesting. It's like I'm crowd-sourcing other works, and trying to take credit for what other people have done, and I get the critique. So I always say, as I mentioned before, that I make frameworks that other artworks can exist within, the works exist independently on their own and also as part of this structure.
JB I think if someone were to look at a project like Drugstore Beetle and not know about your work, necessarily, they'd probably think you just curated it—but that whole concept of framework and organizational structure really exists through how you go about distributing it, which is a huge part of the piece. That piece wouldn't exist had you not taken the effort to get it out into the world. What was your inspiration for this project?
DH Well, I was at the library once and the librarian was telling me about their gift policy, and I thought I should make something that exists purely as a gift donation — that's where it started. But there are also all of these previous projects that kind of lead up to that, projects that I've worked on with other people or by myself, for example—the Drugstore Kiosk project. There were eight artists, nine including me, and it was in Berlin —these twenty-four images were reproduced through a photo kiosk, using the drugstore as a site for reproduction and distribution. It was the kind of thing where anyone could walk in with a CD and pay five Euros to create the work. So projects like that lead up to the kind of thing I'm doing now, organized projects that involve other artists that I create the framework for and allow for a type of audience participation or engagement, and interaction.
JB Do you think in any way you are marketing a certain kind of image for yourself?
DH Maybe to restate that I would say that I almost employ kind of entrepreneurial techniques – it's not really intentional to work as an entrepreneur but because I'm working on the Internet it becomes effective. When I do stuff like that, I've gotten emails from trend-watching companies and brand people that have come across my idea and ask how I do it.
JB Wow, really?
DH Yeah, they ask me how I promote myself, which I think is really weird. But I kind of go with it, and go have a fancy dinner with someone and talk about the process.
JB David Horvitz, entrepreneur and public relations expert! So this next question might be a little unrelated to that, but I see your work as taking on certain strategies from conceptual art of the '60s and '70s but enacting them with more contemporary methods. Do you identify with any particular artists or strategies of that generation?
DH Yeah, it's funny, because I identify with someone like Lucy Lippard, who was a curator and writer, I kind of see her work as artist projects—and also someone like Seth Siegelaub, who made The Xeroxbook in 1968. He had this Xerox show where he had each artists make a few Xerox prints and then he did a show and a catalogue, and Lucy Lippard organized a few exhibitions—I think in Vancouver and Seattle—that were titled after the populations in '69 or '70, for example, her show in 1970 was titled 955,000, which was the population in Vancouver at the time. There were about 60 artists included and each of them sent in an index card, and that formed the catalogue. So it's stuff like that, which is funny considering what I said earlier about curating.
For more on David Horvitz, check out his website, www.davidhorvitz.com.