"Wayne quoting Kierkegaard to Cassandra, 'When you label me, you negate me.'"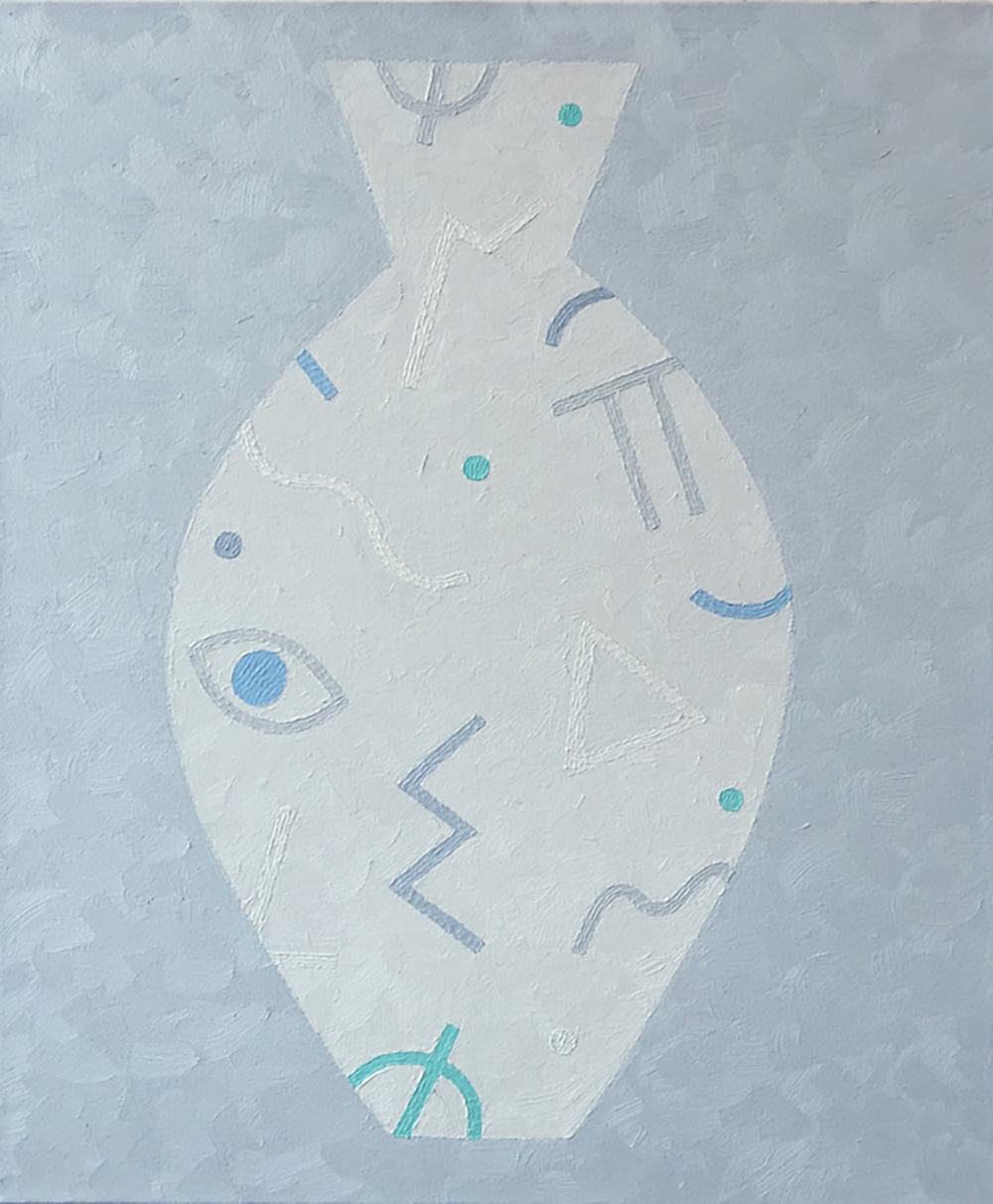 Timothy Hull, Envoy from Alexandria, 2015. Oil on canvas. All images courtesy of the artist.
Considering that there is never anything but the eternal present moment, the here/now is also the there/then. Time is a circle, each one of us at the center of the circle. There is nothing to do but act within the center of the circle, or, "Act so there is no use in a center" (Gertrude Stein).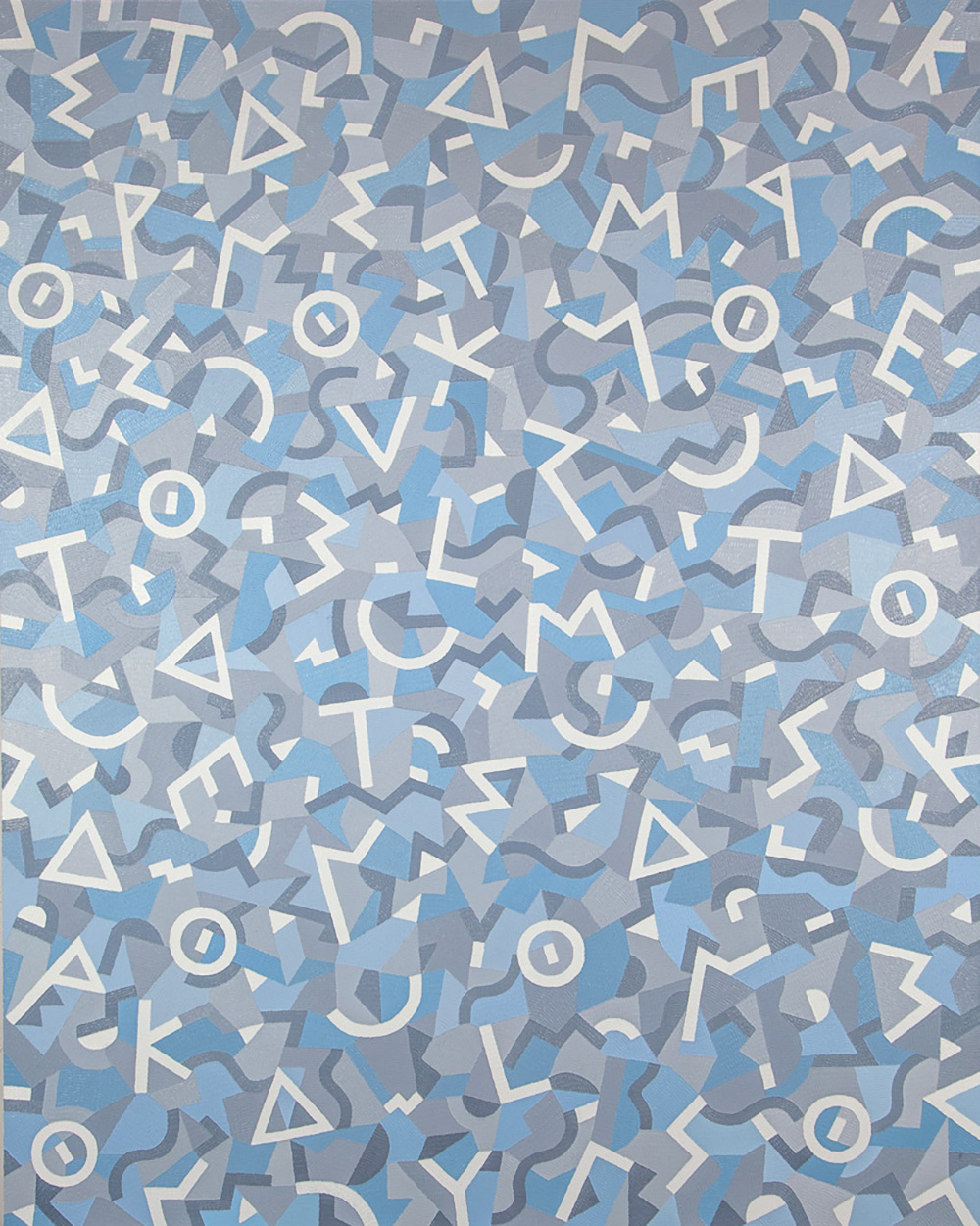 On the Outskirts of Antioch, 2015. Oil on canvas.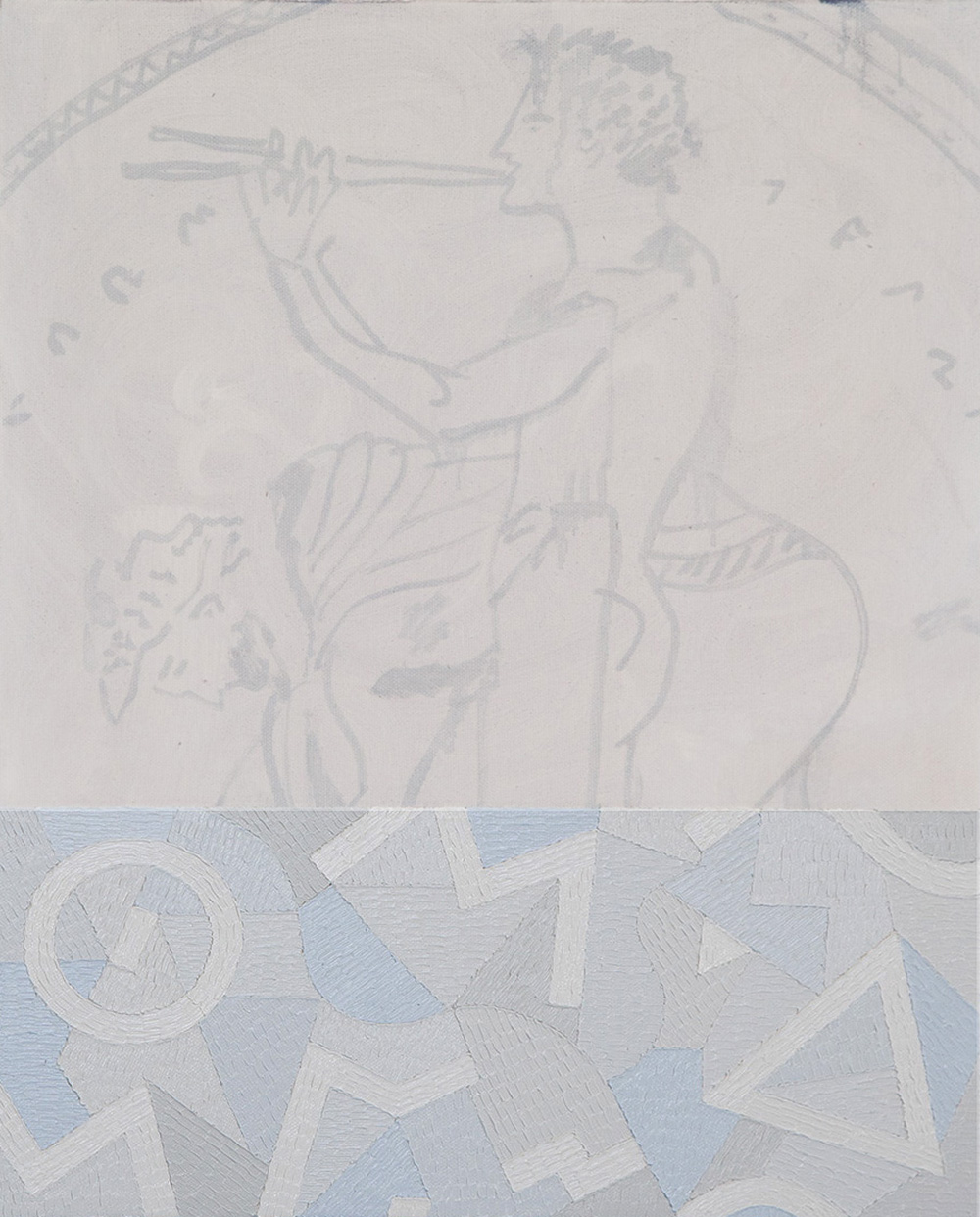 Symposium Painting (In a Large Greek Colony), 2015. Oil on canvas.
The epigraph from antiquity, the insouciant scribble, is meaningless because it's part of the milky way of a bygone alphabet. According to Kenneth Dover, author of Homosexuality in Ancient Greece, many of these scribblings on vases were completely meaningless to begin with, but full of intent. Even 2,500 years ago intention mattered more than meaning.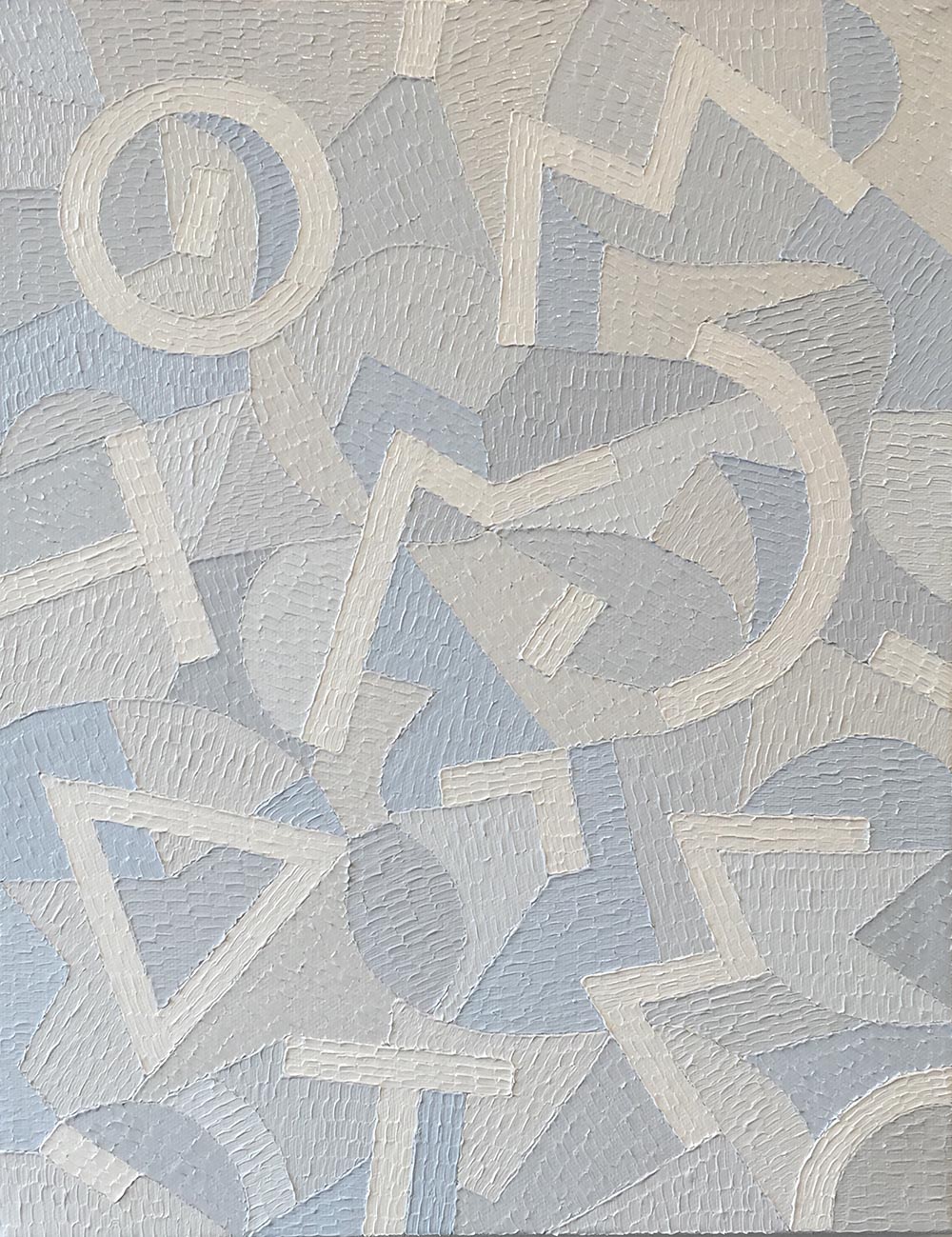 Passions and Ancient Glyphs, 2015. Oil on canvas.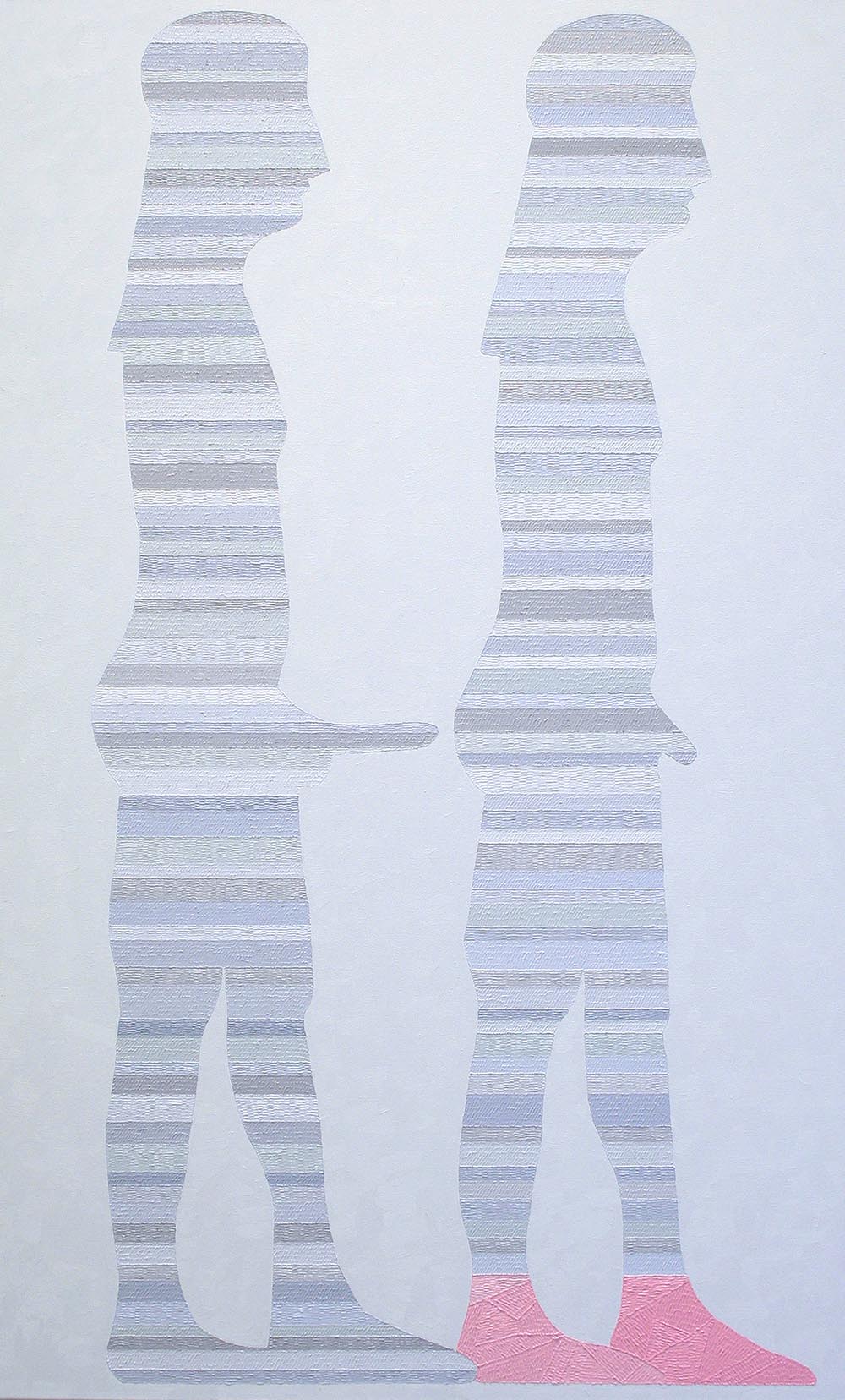 Kouros in Love, 2015. Oil on canvas.
You don't have to know Linear B or ancient Greek to understand what's going on here, but if you did, you'd be lucky.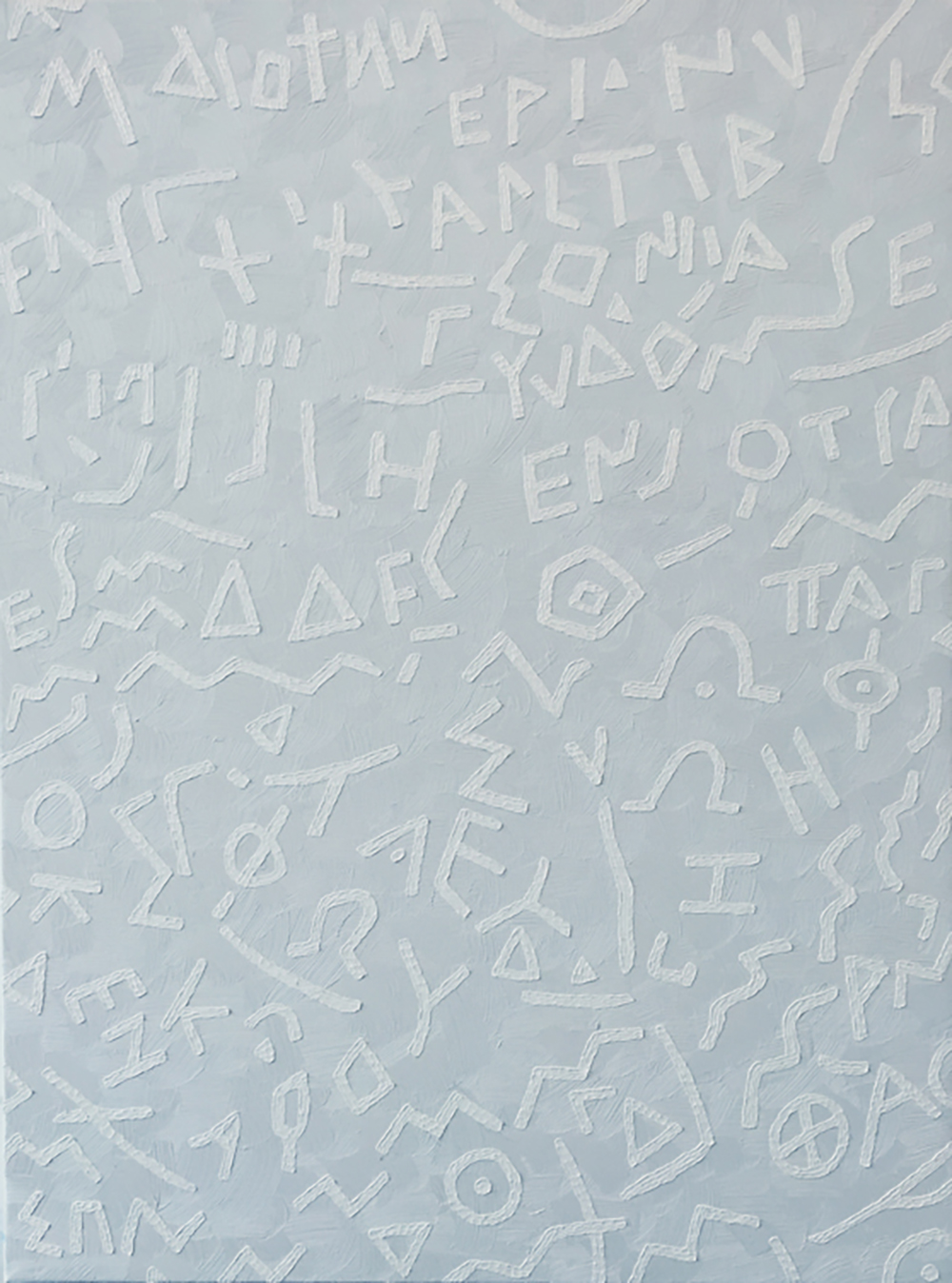 Tomb of the Grammarian Lysias, 2015. Oil on canvas.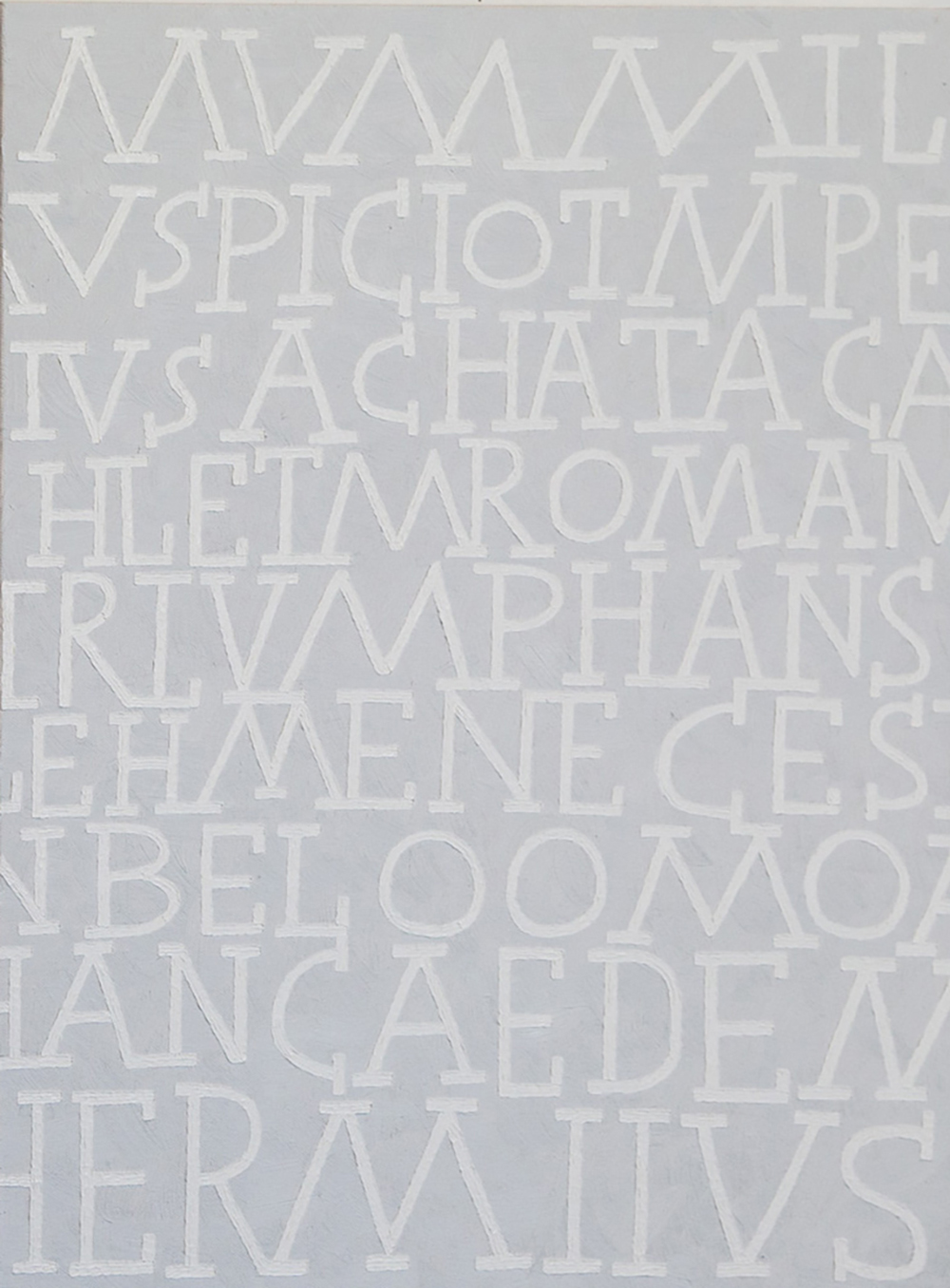 Two Miles Outside the Roman Curia, 2015. Oil on canvas.
Timothy Hull will be featured in upcoming solo exhibitions at Klaus von Nichtssagend, New York, January 2016, and at ASHES/ASHES, Los Angeles, May 2016.
Timothy Hull received his BA from New York University and his MFA from Parsons School of Design. Solo exhibitions include Pastiche, Cicero, Fitzroy Gallery, New York (2014); The Swarm of Possible Meanings Surrounding the Ancient Pyramids, Freight + Volume, New York (2007); Justified and Ancient: What Time is Love?, Taylor De Cordoba, Los Angeles (2009); and How Egypt Ruined My Life, Brown Project Space, Milan (2008). Hull's work has appeared in group shows in New York City at Mitchell-Innes + Nash, Invisible-Exports, Bureau, The Hole, and internationally at La Dictateur Gallery (Milan), NOMAS Foundation (Rome), CoCo (Vienna), and Goff + Rosenthal (Berlin). His large-scale, outdoor public art sculpture, The Accelerated Ruin, was commissioned and exhibited by the Brooklyn Academy of Music in 2012. Hull's work has been reviewed and featured in Artforum, The New York Times, Los Angeles Times, Interview Magazine, Art in America, and V Magazine. Born in New York City, the artist currently lives and works in Brooklyn and Warwick, NY.
Tags: