Selections by Lucas Blalock, Carmen Boullosa, Liz Collins, Ricky D'Ambrose, Andrew Durbin, Scott Esposito, Jen George, Brent Green, Carlos A. Gutiérrez, Karl Holmqvist, Roberto Juarez, Baseera Khan, Jaime Manrique, Isaac Pool, Marina Rosenfeld, Frederic Tuten, Wendy Vogel, and Alex Zafiris.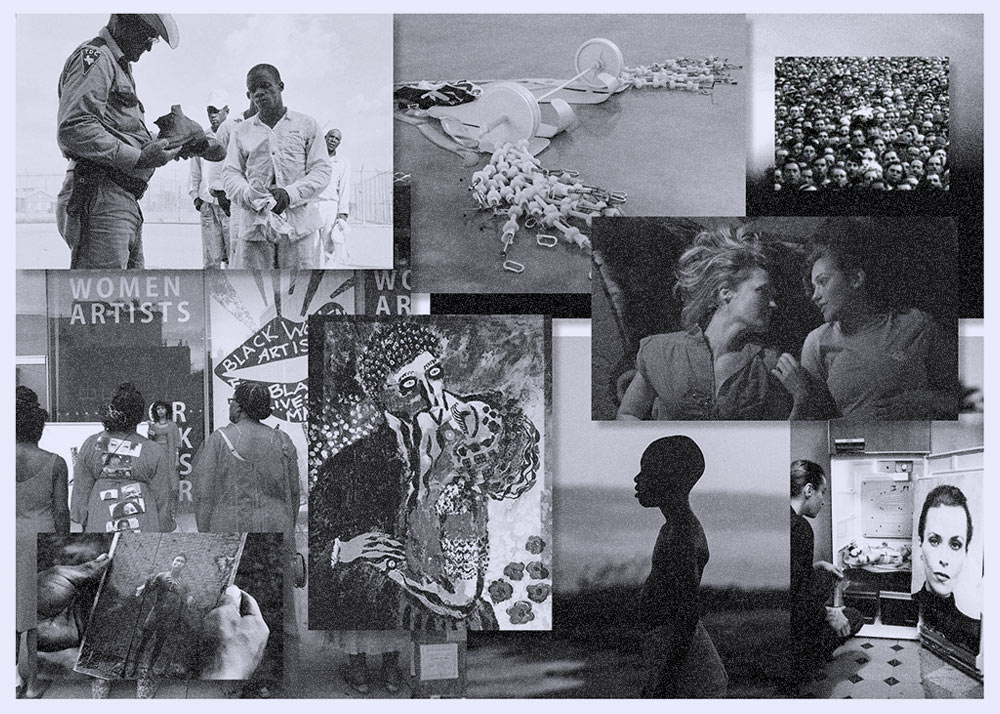 As 2016—a year drawn out by all manner of tumult—finally winds down, a handful of BOMB's contributors share the exhibits, artworks, videos, and films that challenged, fascinated, or pushed them through.
Lucas Blalock
Artist
Documentary filmmaker Adam Curtis made a big splash in the weeks before the US election with his new BBC miniseries HyperNormalisation. It focuses on the way that simplification of complex problems and reliance on narrative have shaped the contemporary world. This is fascinating, certainly, but it's one of Curtis's earlier projects, The Century of the Self (2002), that feels more necessary at the moment. Century, also a BBC miniseries, is about the way Sigmund Freud's ideas, as funneled through his nephew's invention of the field of public relations, have been used by government and industry to erode democracy and develop markets. The deep underpinnings of Trump-land are laid bare here, but it also makes clear that our current morass is not an inevitability.
---
Carmen Boullosa
Writer
Under Trump's light there is a distortion. Illuminated or shadowed by it, I suggest Ana DuVernay's documentary 13TH.
---
Liz Collins
Artist
Not since Winter's Bone have I seen a film that so effectively portrays American rural working-class people and their lives while carrying a deeply moving, emotional story of love and loss. In AWOL, directed by Deb Shoval, two women connect, fall for each other, and struggle through the complexities of this connection within the context of coming/being out in a conservative community, economic survival, life passages, and family obligations. It's fucking sad, wrenching, and poignant in the way that I love a love story to be. And it's beautifully lesbian in the tradition of great lesbian love stories that so accurately manifest the emotional tenderness and wild sexuality of women. We need stories like these in times like this.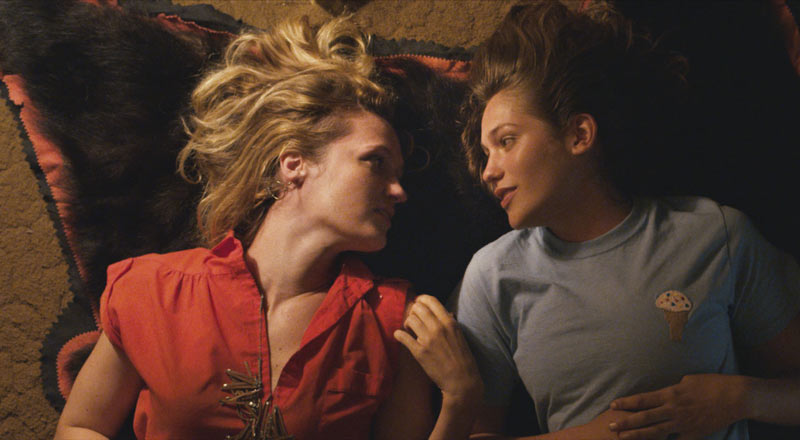 ---
Ricky D'Ambrose
Filmmaker
Short Stay—Ted Fendt's wayward, wandering movie (and his first feature, following a trio of shorts)—could be called Back and Forth. An unwitting, close-to-thirty picaro of the streets takes a thankless job dishing out historical trivia to Philadelphia tourists, functioning as an unwelcome guest in kitchens and living rooms done up on the cheap, surrounded by lots of bargain-basement talk and conjecture. It doesn't give us mutually reinforcing pieces of a narrative, but rather a functioning domino theory of cinematic form—in fact, there may be no "scenes" to speak of at all in Short Stay. Instead, there are uninterrupted blocks of activity, whether it's that of the hapless characters or the panning camera, that play out deliberately until completion and then collapse, one onto the other. [Short Stay is running December 16–22 at Anthology Film Archives in New York.]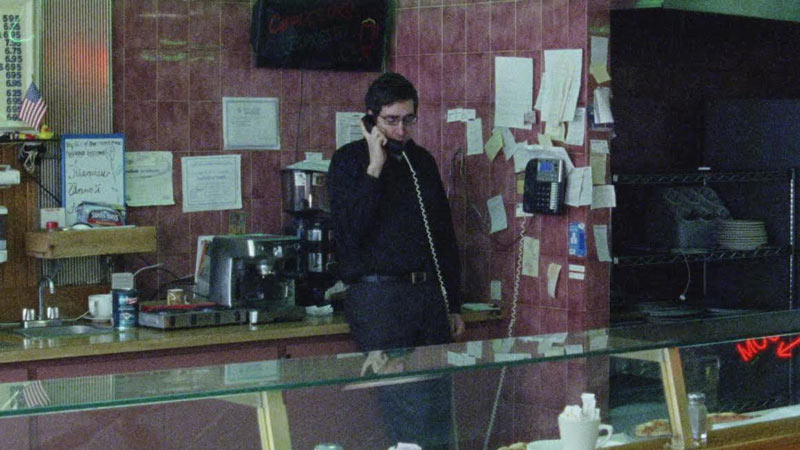 ---
Andrew Durbin
Writer
In this pitiful year, I was startled by the subtlety and delicate quiet of the paintings of the German artist Lukas Duwenhögger, which were collected in a first-ever retrospective at Artists Space in New York and Raven Row in London. When I visited the exhibition in post-Brexit London this summer, Turkey—where Duwenhögger now lives—was quivering with a failed coup, which prompted a massive, government-led crackdown on dissidents, teachers, and anyone whom the regime trumped up as opposition. As news of violence continued to stream in, I paused on Duwenhögger's rather goofy portrait of Uruguay's friendly-faced José Mujica, the so-called "humblest president." In it, Mujica smiles while a cockatoo nibbles playfully on his finger. Such a face, arrayed alongside Duwenhögger's other portraits of Turkish boys and fin-de-siècle gays, was a respite from the sewer sludge of bad news pouring in from the artist's home, the continent, and, of course, the United States, where the Republican National Convention was about to begin and where Trump would conclude, darkly, that he "alone" would "fix" the world. Staring at the portrait, I felt so far from the possibility of Mujica, and yet his face was a faint if durable reminder that it was not always this way and, inevitably, would not remain so, regardless of the fix we're in for.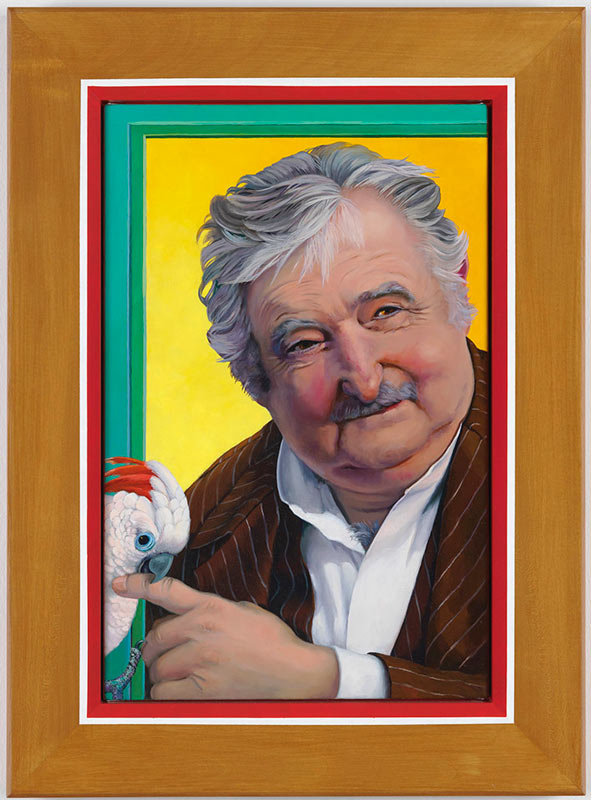 Lukas Duwenhögger. José Mujica, 2016, oil on canvas. Courtesy of the artist.
---
Scott Esposito
Writer
Embrace of the Serpent was a remarkable cinematic experience for me this year, one I have only begun attempting to understand. In my viewing, it had elements of Coppola (Apocalypse Now), Kubrick (2001), and Herzog (as you can probably guess), though director Ciro Guerra is a true original who stands on his own. Please take two hours to see it, and try to do so on a large screen in a movie theater.
---
Jen George
Writer
I'm still thinking about Matthew Barney's Facility of DECLINE on view at Gladstone Gallery this fall. This exhibition of early works was a mirror for Barney's first gallery show from 1991, including sculpture, video installation, photographs, and drawings. The clarity and fullness of Barney's artistic vision was so immediate upon entering the gallery that it kind of instantly shattered my idea that it takes a lifetime (or at least many years) to develop work as complex, whole, and exquisitely perverse and elevated as the work in this show (Barney was just 25). It was like getting to glimpse the birth of a sublime mythology, or visiting the artist's conceptual wellspring.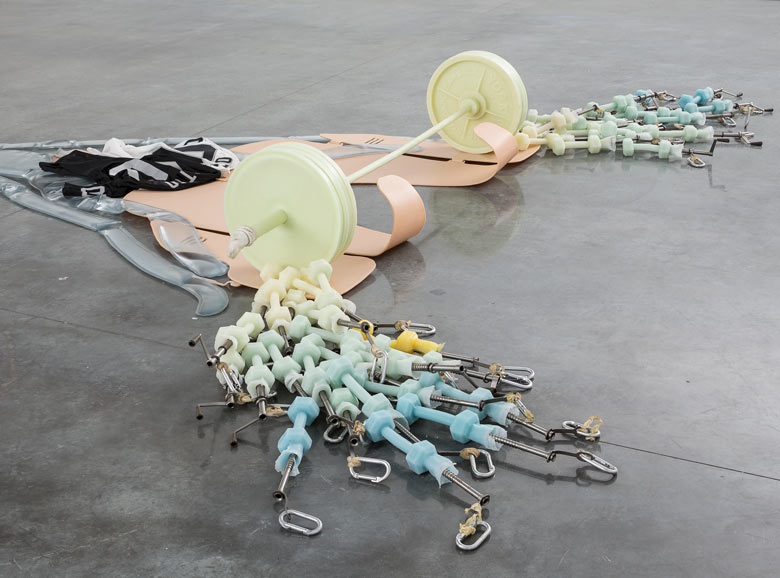 ---
Brent Green
Artist
Gus Péwé is something like a young Steve Buscemi or Richard Linklater. His films are impossibly charming and moving, and he makes them out in rural Michigan with a gaggle of incredibly talented friends. This is what middle America looks like. Things will get good again.
---
Carlos A. Gutiérrez
Curator
In his auspicious debut fiction film, the Dominican filmmaker Nelson Carlo de los Santos makes a bold riff of Roberto Bolaño's posthumously published novel 2666. Santa Teresa and Other Stories, set in the fictional US/Mexico border town of Santa Teresa (a stand-in for Ciudad Juárez) and mixing fiction, nonfiction, and essay for a visual mashup, is an intriguing and lyrical, experimental take on the humanitarian crisis in Mexico brought on by the narco wars. The film, which played at 53rd New York Film Festival, but hasn't been screened again in the US, should certainly be seen more widely.
---
Karl Holmqvist
Artist
When I visited New York in September this year I was excited to see all the attention my late friend Ellen Cantor was suddenly getting. Even though I wasn't able to stay for the grand finale—the MoMA debut of her forever-in-the-making feature film Pinochet Porn—I would like to mention it here. Is tragedy a choice? We know that absolute power corrupts absolutely. This can be retold in a fragmented, non-linear manner that remains all the more poignant by creating imagery in one's memory. How to remember trauma? Or even moments of happiness or anything in the end. I know how obsessive Ellen could get about people, ideas, even items of clothing and, obviously, her work... Even if Ellen is no longer with us, it's great to see how the things that were so important to her live on and continue shape our present. Give it more heart and more nuance…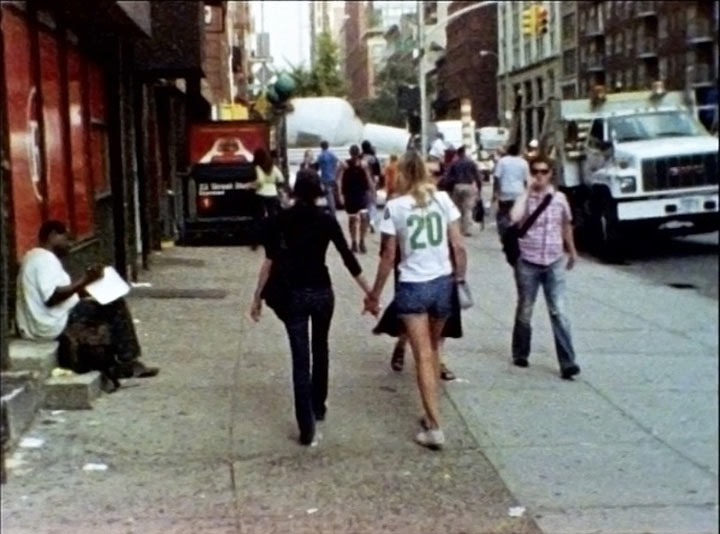 ---
Roberto Juarez
Artist
The first time I saw Charlotte Becket's work was in a Lower East Side storefront gallery. There were rubber, crystal-like formations moving in multiple directions in a slow, unpredictable, and creepy kind of way. During a 2016 visit to her studio, I got to see her working process and how she engineers her sculptures. These strange and not-so-attractive sculptures are actually made of very elegant and beautiful interiors based on gorgeous drawings of the machine parts. Between the drawings and sculptures, I see a kind of cosmic correspondence between nature and machine; something we'll need to navigate our future.
---
Baseera Khan
Artist
I watched Moonlight within the first week of its release, having heard about it from a friend some months before. The most important work I experience here in New York City is what my friends are making, and their recommendations. Growing up in the US, friendship and love came to me on such a delayed timeline. Many of us spend so much of our lives cutting through the politics of self-protection that we miss out on the kinships some mainstream Americans are simply born into and take for granted. In Moonlight, we see a portrait of these sensations of loss hardened by daily ritual, armor, and work. With the utter care in each frame, Moonlight touches upon Dario Argento's Suspiria, or In the Mood for Love by Wong Kar-Wai, leaving us with a scent of loss in its repetition—us, people waiting online for friendship and love, an unbecoming that further marginalizes our otherness.
---
Jaime Manrique
Writer
The film Moonlight defines 2016. It deals with an issue that affects everyone in the United States right now as Vice President-elect Pence talks about reeducating homosexuals to integrate them to hetero-normal society. Pence's idea of reeducating queer people has been favored historically by both communism and fascism. Moonlight argues that hyper-masculinity in black neighborhoods is a strategy that young men have to adopt in order to survive in a discriminatory, white society. However, that masculinity also oppresses gay people. The movie is inspirational because it shows that in the midst of oppression the love between two men can survive and flourish.
---
Isaac Pool
Artist
Jessica Posner's continued insistence on the political potential of femme bodies is more vital than ever before. In the cavernous basement installation Highly Functional, she sculpted a coven of figures made from compression garments, instruments of self care, and live plants in poses both fragmented and full of love. Posner's ongoing Butter Body Politic series was also present here in a video and film stills documenting a mountainous weight of butter falling from the artist's face. An upcoming operatic BBP film is forthcoming in 2017 and not to be missed.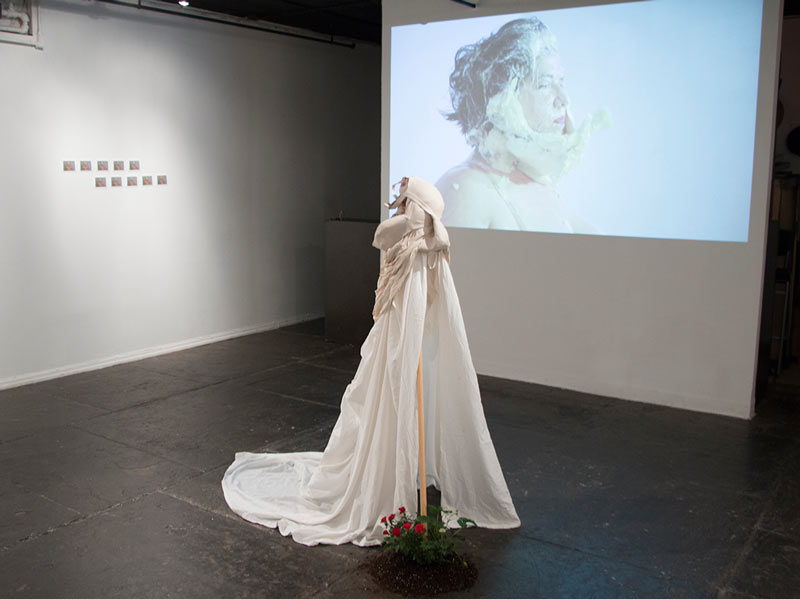 ---
Marina Rosenfeld
Artist
Valie Export's 1976 film Invisible Adversaries has this pretext: an artist attributes the hostile forces that lurk in gritty '70s Vienna to supernatural "Hyksos," a kind of conflation of alien bodysnatchers and post-Nazi historical forces, which unsettle her mind and render the familiar insults of bourgeois domestic life almost unbearable. From the contents of her refrigerator to the contents of her relationships with her husband, her studio, and her city, Export's protagonist both names and cannot name the fucked-up aliens controlling a world in which her efforts seem to have less and less utility. For all its experimentalism, it's not far-fetched in the least.
---
Frederic Tuten
Writer
This [The Kiss] is the painting that seized my imagination most in 2016. I knew Francis Picabia's early work, when he was an unabashed Modernist. I thought that he had fallen away afterward into pure visual blather or into a reactionary retreat of simplistic imagery. How wrong I was. He, in fact, never gave into the comfort of repeating himself and went as wild as he wished, against all currents of the moment. He is an example for all of us.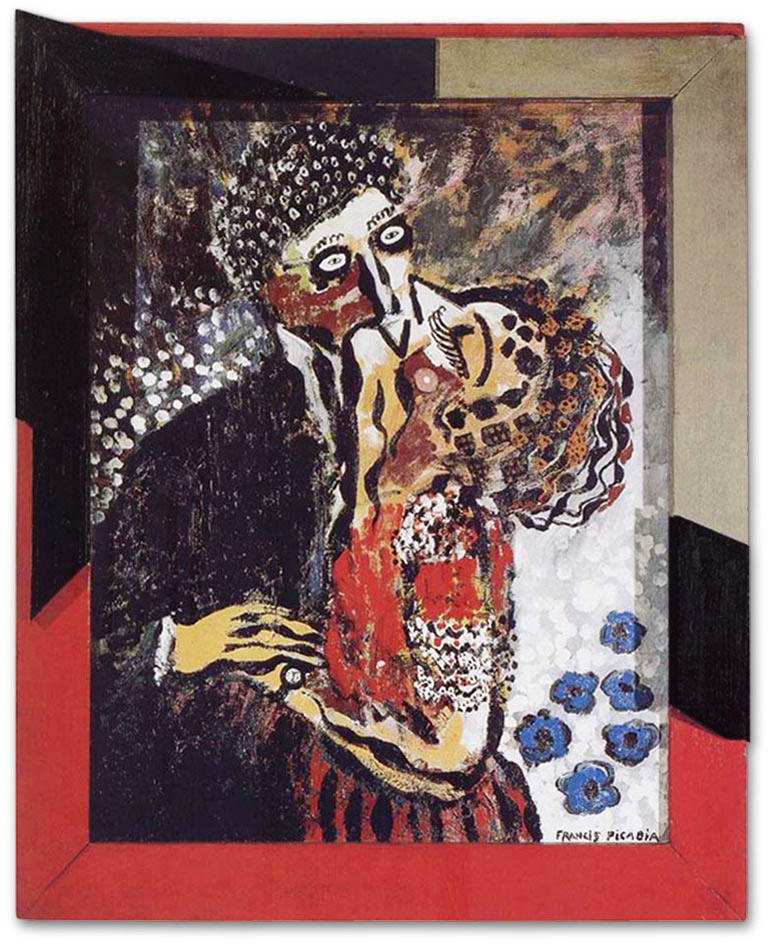 Francis Picabia. The Kiss, circa 1925-1926, oil and enamel on canvas.
---
Wendy Vogel
Writer

On September 1, women of color decked in head-to-toe red marched to the New Museum's entrance. "I am my sister's keeper," they chanted along with a crowd. "Say her name." We filed inside for an evening organized by the group called Black Women Artists for Black Lives Matter (#BWAforBLM). With over 100 participants, #BWAforBLM had been self-organizing for nearly two months in conjunction with Simone Leigh's New Museum commission, The Waiting Room. Positing black self-care as a mode of civil disobedience, The Waiting Room hosted various free-of-charge holistic practices. #BWAforBLM turned the museum into a space for the airing of racist trauma and celebration of black lives, with performance, consciousness-raising, and exhibition. In the age of Trump, I look to #BWAforBLM as one critical model for decentering whiteness and promoting allyship.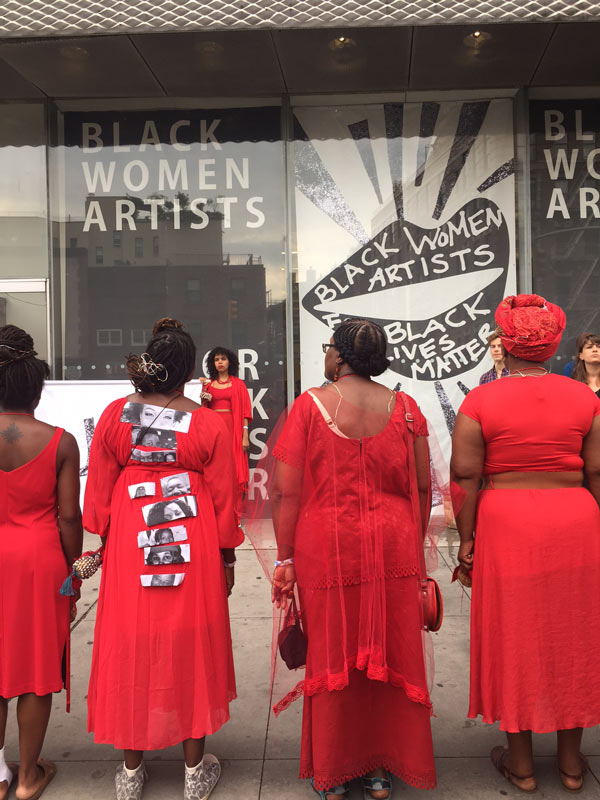 #BWAforBLM assembled in front of the New Museum, New York, 2016. Photo by Wendy Vogel.
---
Alex Zafiris
Writer
The red hot center of Danny Lyon's work is freedom. His contrarian instinct and unapologetically engaged eye leaves no room for denial of the other, in both personhood and politics. This year's Whitney retrospective, Message To The Future, celebrated this drive by giving space to his most captured subjects––civil rights, incarceration, outlaws, love––and showed how his images hold the past and present together: accountable, with no escape route.