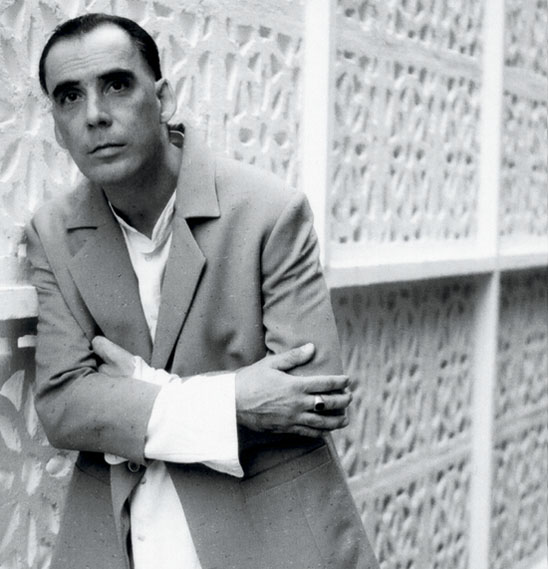 Arnaldo Antunes. Photo: Marcia Xavier. All photos courtesy of Arnaldo Antunes.
Eucanaã Ferraz You are regularly called an avant-garde artist. What's your debt to the historical avant-gardes? Does it make sense, nowadays, to say that someone makes avant-garde art?
Arnaldo Antunes I don't see many possibilities in thinking in terms of the avant-garde nowadays. I believe the paths through which the new can happen have multiplied. Neither is there an official, homogeneous context against which one would need to react. This situation is a lot more interesting than the idea of a collective movement pointing the future toward a single direction. Nevertheless, the historical avant-gardes keep feeding us with impulses. And the desire to experiment with new forms, audaciously, is still of undeniable value to the creation.
— from BOMB's interview of Arnaldo Antunes by Eucanaã Ferraz , Winter 2008, issue #102
Exclusive sound poems by musician and writer Arnaldo Antunes.
O Mar by Arnaldo Antunes
Sound poem, 1 minute 39 seconds
Nem by Arnaldo Antunes
Sound poem, 52 seconds