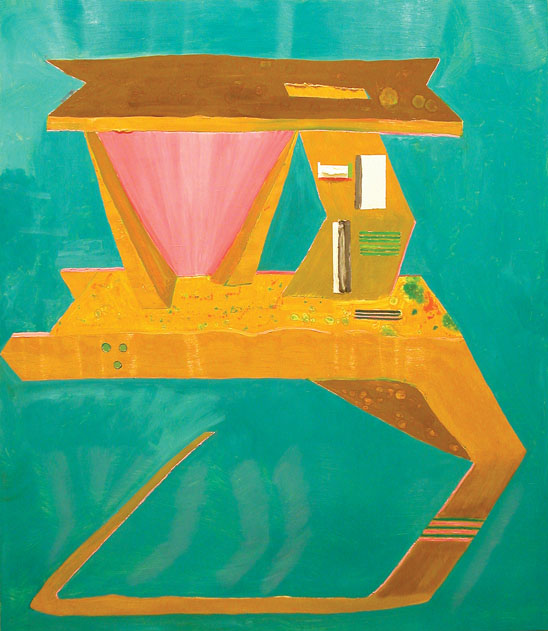 Beige ATM, 2005, oil on linen over panel, 69 × 60 inches. All images courtesy of the artist and Nicole Klagsbrun Gallery, New York.
Andrzej Zielinski's portraits of ATMs, paper shredders, and laptops are rendered as dumbly as possible. Zielinski is in league with a number of young painters—Jackie Gendel comes immediately to mind—who unite painterly abstraction with the language of caricature. Perhaps this is where the legacies of John Currin and Lisa Yuskavage become apparent, not in the continuance of their style but through a more formal analysis.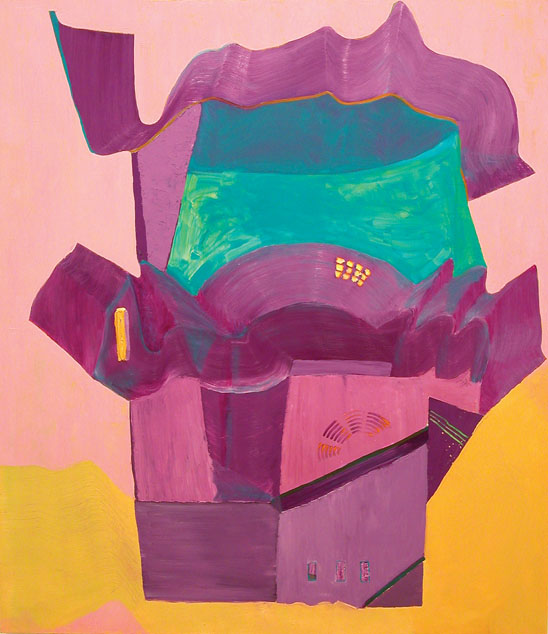 Purple ATM, 2005, oil on linen over panel, 69 × 60 inches.
The historical elements of Zielinski's works are from the Paris division of the modernist canon: Manet's deadpan, relatively shadowless backgrounds, Cubism's tabletop proscenium, the paint-as-sticky-shit approach of the Tachists and Nicolas de Staël. Another appealing trait is Zielinski's preoccupied facture. His static yet exuberant surfaces seem tucked and tut-tutted, confident but cautious. When painterly improvisations do take place, they seem closer to a kind of wrangling than, say, the exhilarant spatter of Sam Francis.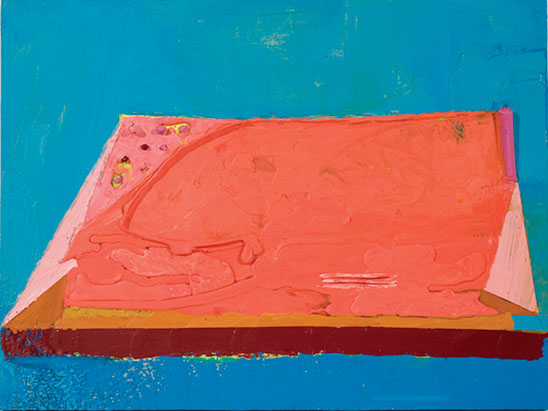 ∑, 2006, encaustic on panel, 15 × 20 inches.
This may be because Zielinski has not chosen these objects as motifs for painterly investigation so much as oil paint, crayons, panels, graphite, and paper are mediums utilized to help him define his attitude toward these singular objects. There is nothing simple in the psychological interface that takes place when we use a machine that gives us money from our bank accounts—or lends us money on credit—or one that destroys personal documents. The intensely prosthetic relationship many of us have developed with our laptops is reflected in Zielinski's discovery that it is impossible for him to create a stable image of one of them.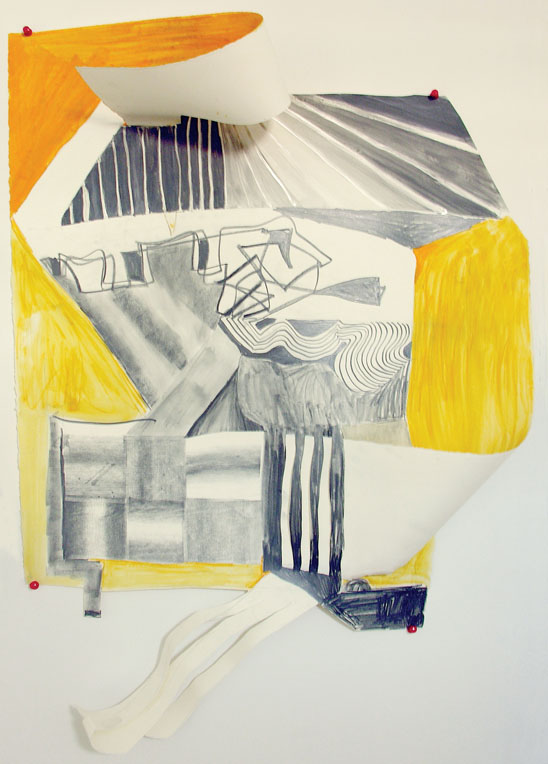 Paper Shredder I, 2006, graphite and crayon, 31½ x 22 inches.
Looking at Purple ATM, for example, one can detect the hard plastic curves of the original object, but the folds in the unit seem to have been pulled apart and spread out over the surface of the painting, like entrails on a table. One is reminded of Richard Artschwager's Flayed Table sculptures, with their painted, exaggerated wood grain, splayed legs, and broken knees, and then one might think of Ovid's Flaying of Marsyas: The satyr provoked Apollo by challenging him to a musical contest. Marsyas's pipe still had Athena's music in it, so he easily matched Apollo's lyre, but when Apollo sug­gested singing while they played, Marsyas was lost. Apollo had him flayed alive.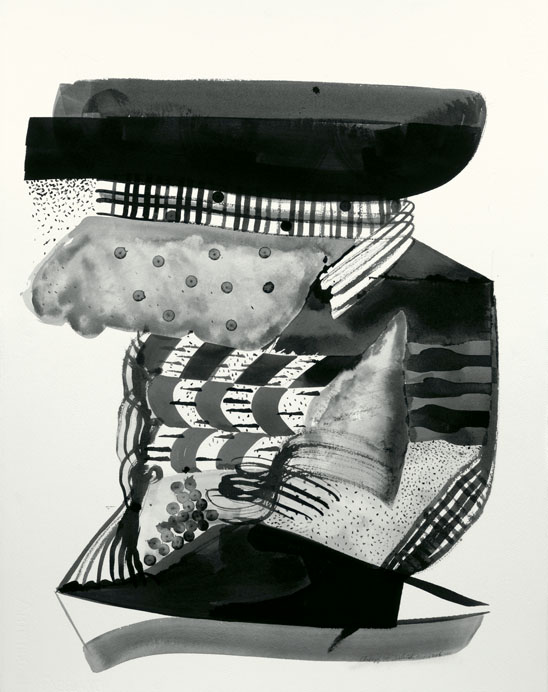 Paper Shredder V, 2006, ink and graphite on paper, 29½ x 22 inches.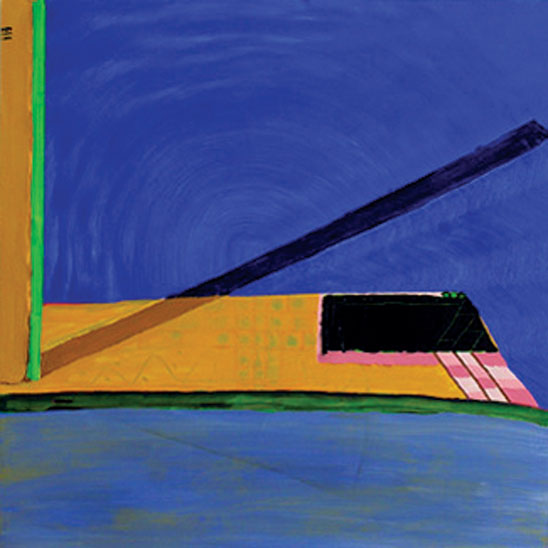 Laptop with Shadow, 2006, oil on panel, 27 × 27 inches.
Beneath the candy colors of Zielinski's work, he has discovered a universal insecurity. We are affronted by these machines that seem to know so much about us, that pretend to be our equals when they are simply temporarily filled with our money, our information, like the traces of the goddess's music in Marsyas's flute. We are as gods, but we are fiercely competitive and have no faith in our own power. The music of our age is money and information. Whatever challenges our predominance shall be eviscerated. Zielinski's work is, as it turns out, surprisingly sardonic.
—Joe Fyfe is a New York–based painter and writer.
The Artists on Artists series is sponsored by the W.L. Lyons Brown, Jr., Charitable Foundation and the New York State Council on the Arts.
Tags: