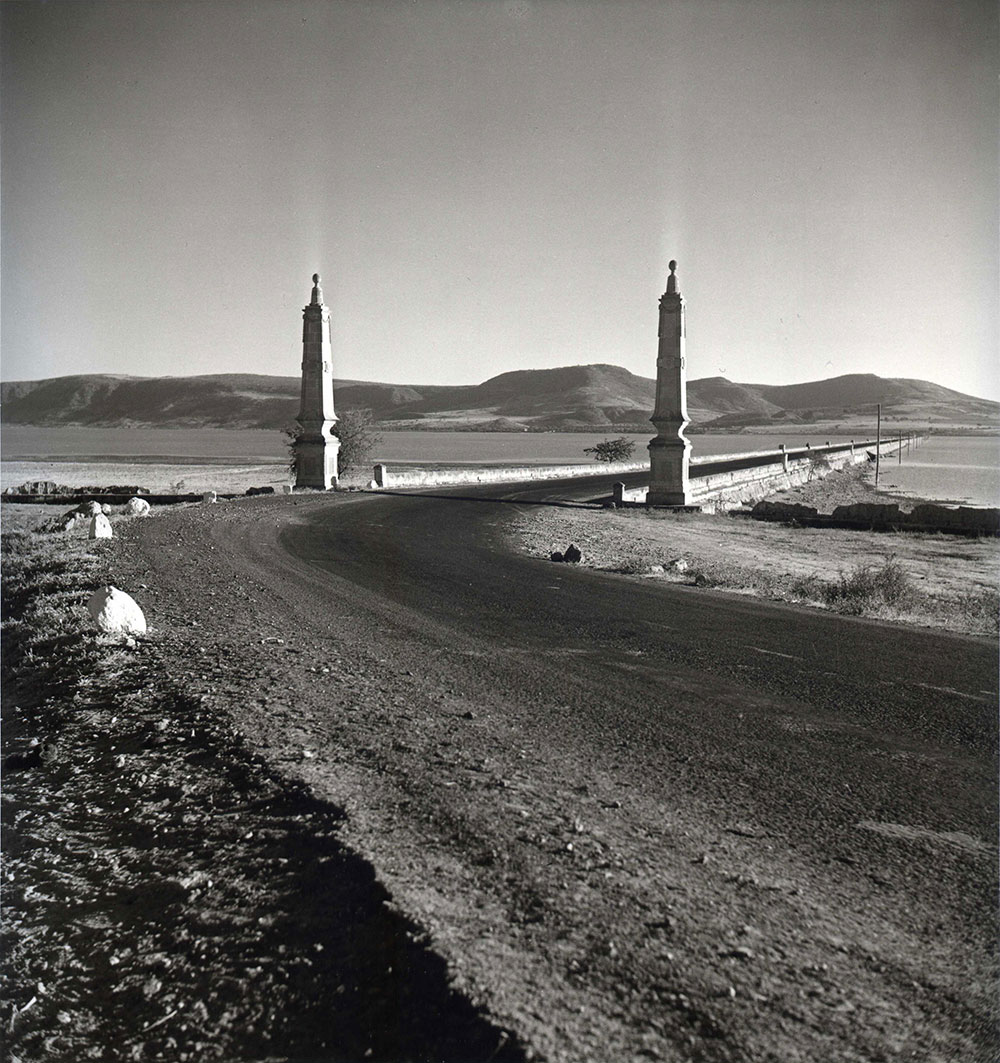 Juan Rulfo, Puente (Bridge). All photos taken between 1944–55. All photos are reproduced with permission of [the owner, with corresponding rights] Clara Aparicio de Rulfo.

Juan Rulfo, Judas Para el Sabado de Gloria ("Judas" Figures for Sabado de Gloria).
Juan Rulfo was born in 1917 in the village of San Gabriel, Jalisco, today Ciudad Venustiano Cerranza. Rulfo is renowned for his fictional accounts of campesinos living in the wake of the Mexican Revolution, and although he published only a few books in his lifetime, he received Mexico's National Prize for Literature in 1970 and Spain's Premio Cervantes in 1985. Rulfo's short stories and his only novel, Pedro Páramo, were inspired by the violence that raged on the Mexican countryside into the late 1920s, killing thousands of peasants, including his mother and father. Though he was best known as a writer, Rulfo also took more than six thousand photographs in and around Jalisco. These photographs, selected from Juan Rulfo's Mexico (Smithsonian Institution, 2002), present the bleak and startling realities of life in rural Mexico in the late 1940s and early '50s. In his essay, "Writing Light and Photographing Word," Eduardo Rivero writes, "If [Rulfo's] narrative method is analogous to the photographic negative because it teaches us or impels us to see what so frequently is unperceived, his photographic art speaks through the silent medium of its images. Rulfo, through his photographs and his books, seems to be saying, Look! See! This world is here before us, it lacerates us with the anguished and ill-fated weight of its tangible reality. Come look!"
—The Editors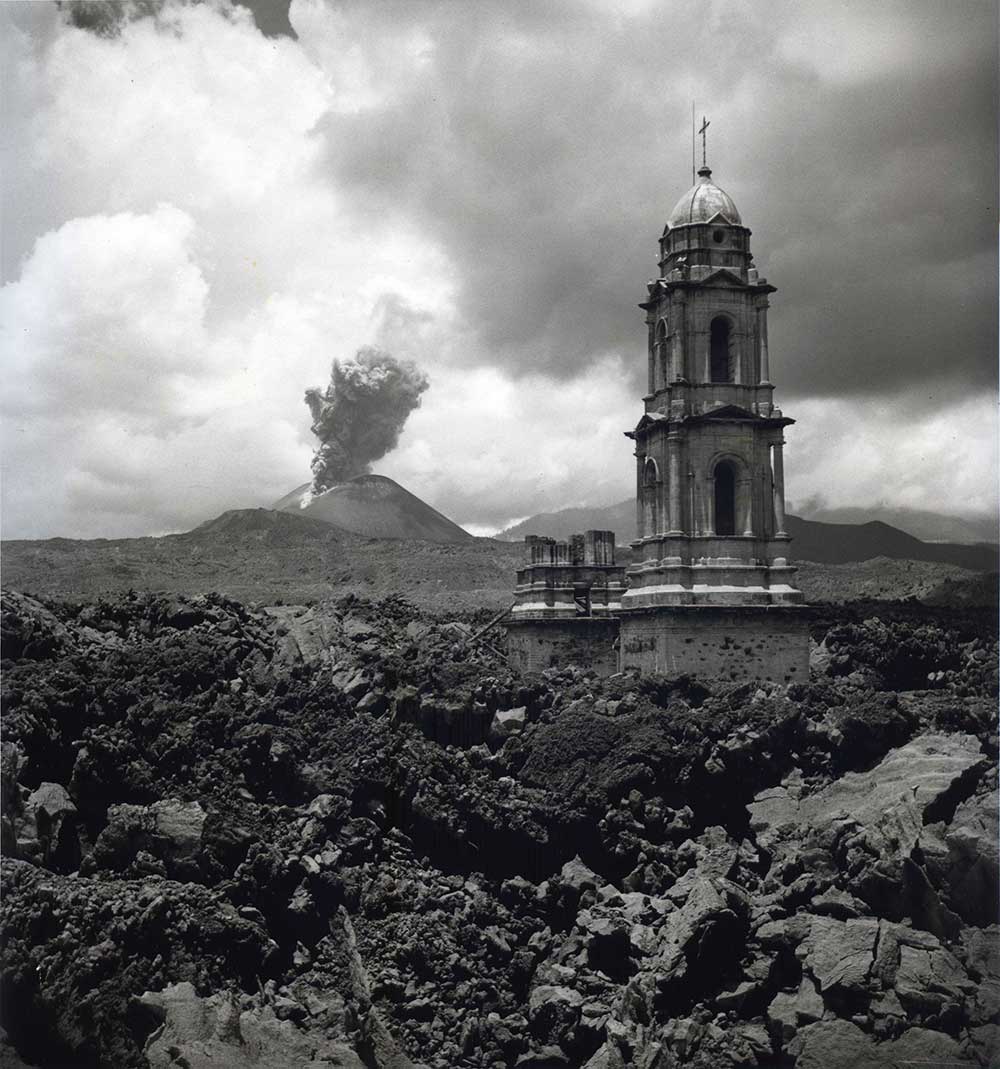 Juan Rulfo, Erupcion Del Paricuti­n y Templo de Parangaricutiro (Eruption of Paracuti­n and the Temple of Parangaricutiro).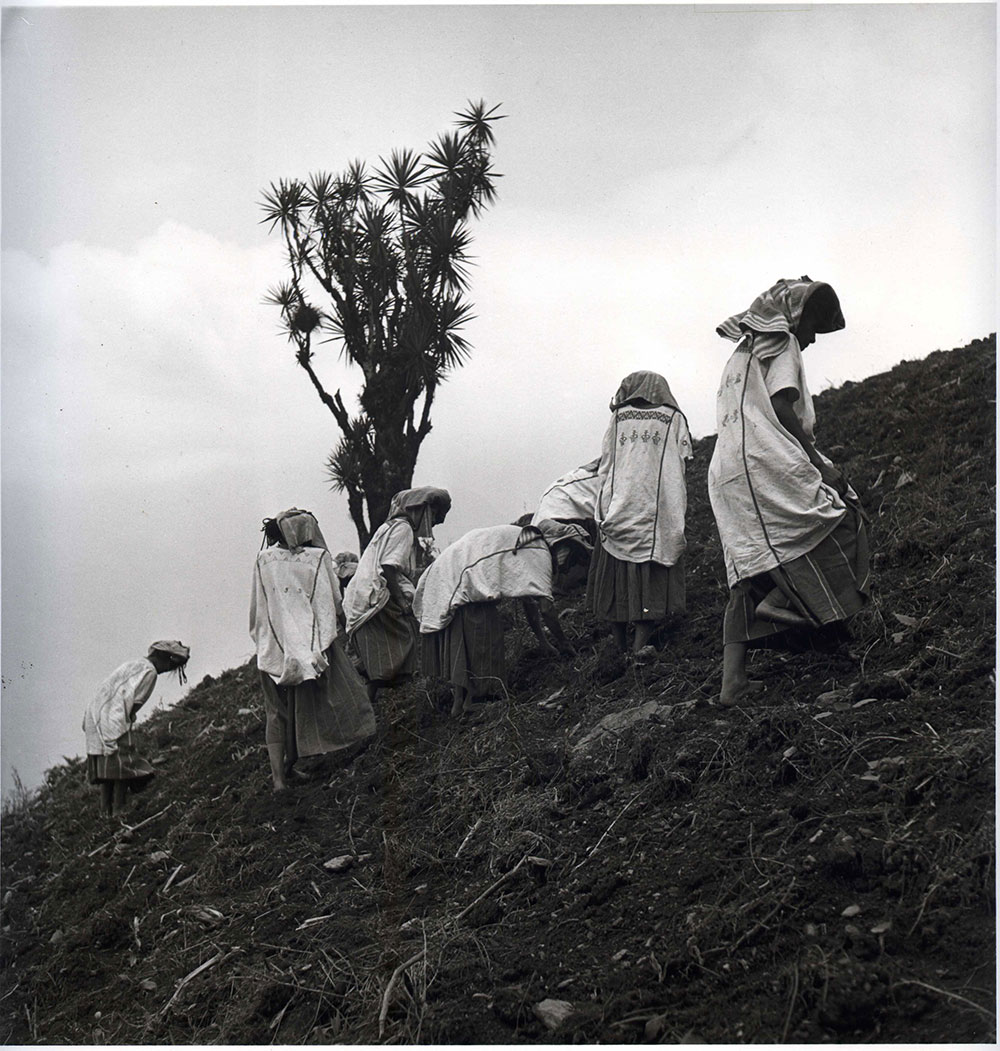 Juan Rulfo, Campesinas de Oaxaca (Oaxacan Farmers).