Read remembrances from Paul Legault, Patricia Spears Jones, Andrew Durbin, and others.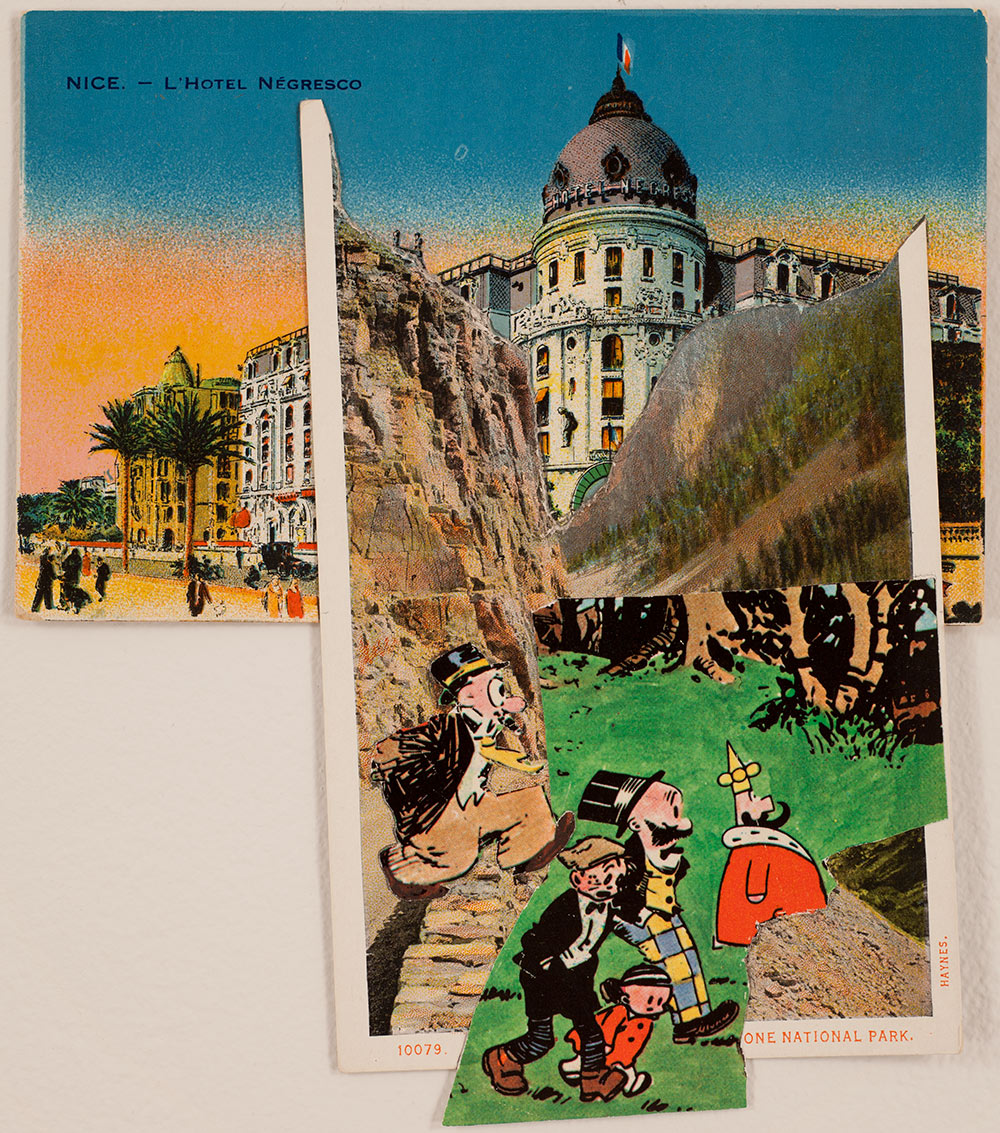 John Ashbery, Hotel Negresco, 2010, collage, 6 1/4 x 5 1/2 inches. Courtesy the Estate of the Artist and Tibor de Nagy Gallery, New York.
The Hindus spoke of lila, play, the play of the gods that makes the world. I think of that recalling Ashbery, the ever-playful willingness to be surprised by what he might not even have known he was feeling. Surely he was the least grown-up octogenarian I ever met—there's a kind of sacred immaturity, smile of Apollo, in that delight in the new and in new joinings of blessedly ordinary things.
More than anyone I can think of he rescued poetry from the solemnity and self-importance it so often threatens to assume—especially in the angry politics and intense self-absorption of the decades in which his work began, when young John started to show us some light through the trees.
The grand thing is that he always surprises—not by gunshots or épater, but by the subtle, gentle, afternoonish juxtaposition of image and idea. The next line is always startling because so natural—a paper-moth settles on your wine, your fingertip flicks it gently up and it flies away.
Robert Kelly is the author of many books. Most recent: long poems Heart Thread and Calls, essays A Voice Full of Cities, a collection of plays Oedipus after Colonus, and a novel in progress: Camera Obscura. He teaches at Bard College.