Representation, then, is not—nor can it be—neutral; it is an act—indeed the founding act—of power in our culture.
—CRAIG OWENS
Thou shalt not make unto thee any graven image, or any likeness of any thing that is in the earth beneath, or that is in the water under the earth: thou shalt not bow down thyself to them; nor serve them…
—GOD
Deprived of narrative, representation alone, as signifying device, operates as guarantee for the mythic community: it appears as symptomatic of the pictorial works adherence to an ideology; but it also represents the opposite side of the norm, the antinorm, the forbidden, the anomalous, the excessive, and the repressed: Hell.
—JULIA KRISTEVA
The desire of representation exists only insofar as the original is always deferred. It is only in the absence of the original that representation takes place, because it is already there in the world as representation.
—DOUGLAS CRIMP
Every cigarette, every drink, every love affair echoes down a neverending passage way of references—to advertisements, to television shows, to movies—to the point where we no longer know if we mimic or are mimicked.
—TOM LAWSON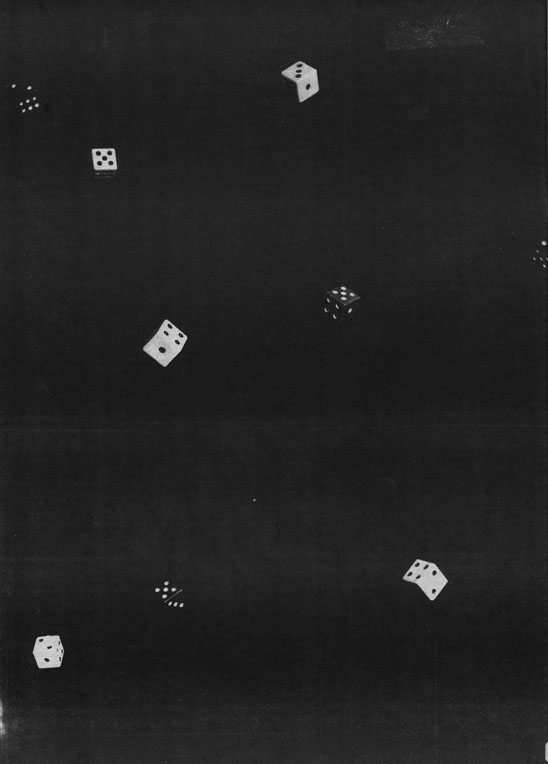 Sarah Charlesworth.
Relationship between human beings is based on the image-forming, defensive mechanism. In our relationships each of us builds an image about the other and these two images have relationship, not the human beings themselves … One has an image about one's country and about oneself, and we are always strengthening these images by adding more and more to them. And it is these images which have relationship. The actual relationship between two human beings completely end when there is a formation of images…. All our relationships, whether they be property, ideas or people, ore based essentially on this image forming, and hence there is always a conflict.
—KRISHNAMURTI
Where the real world changes into simple images, the simple images become real beings and effective motivations of hypnotic behavior.
—GUY DEBORD
The acquisition of my tape recorder (camera) really finished whatever emotional life I might have had, but I was glad to see it go. Nothing was ever a problem again, because a problem just meant a good tape (photo), and when a problem transforms itself into a good tape (photo) its not a problem anymore. An interesting problem was an interesting tape (photo). Everybody knew that and performed for the tape (photo). You couldn't tell which problems were real and which problems were exaggerated for the tape (photo). Better yet, the people telling you the problems couldn't decide anymore if they were really having problems or if they were just performing.
—ANDY WARHOL
The objects which the image presents to us and to which our only relation can be that of possession, necessarily represents our being, our situation in the world. The libidinal investment in the image, an investment on which the economic investment turns,is profoundly narcissistic, an avoidance of the problem of the other.
—COLIN MACCABE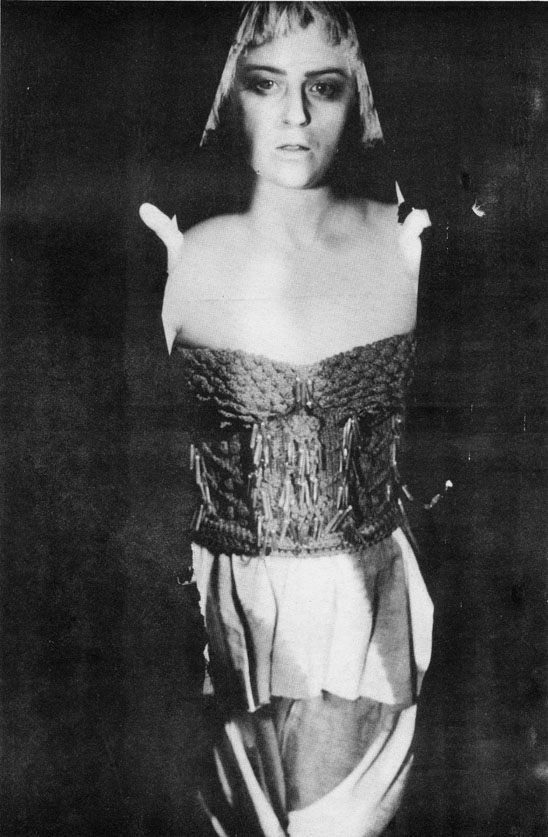 Cindy Sherman.

The photographs have a reality for me that the people don't. It's through the photograph that I know them. Maybe it's in the nature of being a photographer. I'm really never implicated. I don't have any real knowledge.
—RICHARD AVEDON
Incapable of producing metaphors by means of signs alone, he (the phobic person) produces them in the very material of drives—and it turns out that the only rhetoric of which he is capable is that of affect, and it is projected, as often as not, by means of images.
—JULIA KRISTEVA
…the image is treated as a stand-in or as a replacement for someone who would not otherwise appear…
—CRAIG OWENS
All art is "image making" and all image making is the creation of substitutes.
—E.H. GOMBRICH
In a world which is topsyp-turvy, the true is a moment of false.
—GUY DEBORD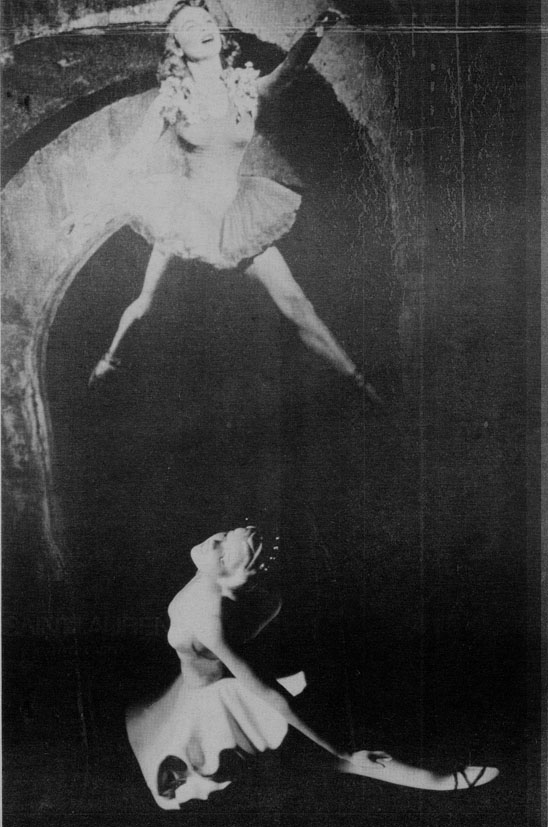 Laurie Simmons.
The destiny of photography has taken it far beyond the role to which it was originally thought to be limited; to give more accurate reports on reality (including works of art). Photography is the reality; the real object is often experienced as a letdown. Photographs make normative an experience of art that is mediated, secondp-hand, intense in a different way.
—SUSAN SONTAG
To see and to show, is the mission now undertaken by LIFE [magazine].
—HENRY LUCE
The literal photograph reduces us to the scandal of horror, not to horror itself.
—ROLAND BARTHES
People were murdered for the camera; and some photographers and a television camera crew deported without taking a picture in the hope that in the absence of cameramen acts might not be committed. Others felt that the mob was beyond appeal to mercy. They stayed and won Pulitzer Prizes. Were they right?
—HAROLD EVANS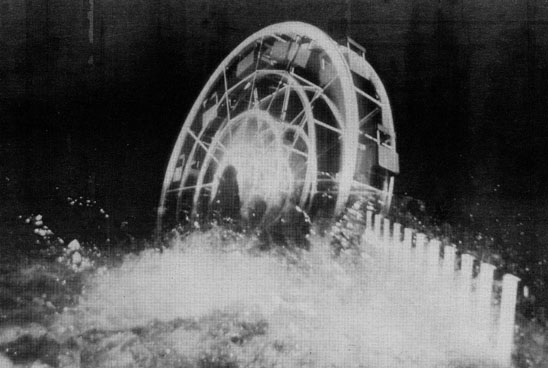 Ericka Beckman.
Distanciation is this: going all the way in the representation to the point where the meaning is no longer the truth of the actor but the political relation of the situation.
—ROLAND BARTHES
The world is centered for us by the camera and we are at the center of a world always in focus. As long as we accept this centering we shall never be able to pose the question of "who speaks "in the image, never be able to understand the dictation of our place.
—COLIN MACCABE
A clear boundary has been drawn between photography and its social character. In other words, the ills of photography are the ills of estheticism. Estheticism must be superceded, in its entirety, far a meaningful art, of any sort, to emerge.
—ALLAN SEKULA
Our conviction that we are free to choose what we make of a photograph hides the complicity to which we are recruited in the very act of looking.
—VICTOR BURGIN
For the first time in world history, mechanical reproduction emancipates the work of art from its parasitical dependence on ritual. To an even greater degree the work of art reproduced becomes the work of art designed for reproducibility.
—WALTER BENJAMIN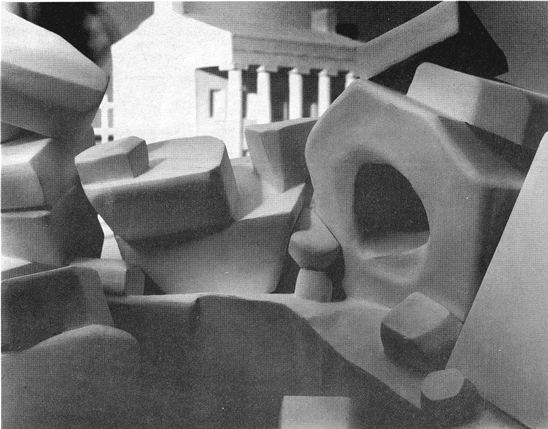 James Casebere.
…for the modern photographer the end product of his efforts is the printed page, not the photographic print.
—IRVING PENN
Much of painting today aspires to the qualities of reproducible objects. Finally, photographs have become so much the leading visual experience that we now have works of art which are produced in order to be photographed.
—SUSAN SONTAG
For a certain moment photography enters the practice of art in such a way that it contaminates the purity of modernism's separate categories, the categories of paint and sculpture. These categories are subsequently divested of their fictive autonomy, their idealism, and thus their power.
—DOUGLAS CRIMP
The morphology of photography would have been vastly different had photographers resisted the urge to acquire the credentials of esthetic respectability for their medium, and instead simply pursued it as a way of producing evidence of intelligent life on earth.
—A.D. COLEMAN
For every photographer who clamors to make it as on artist, there is an artist running the risk of turning into a photographer.
—NANCY FOOTE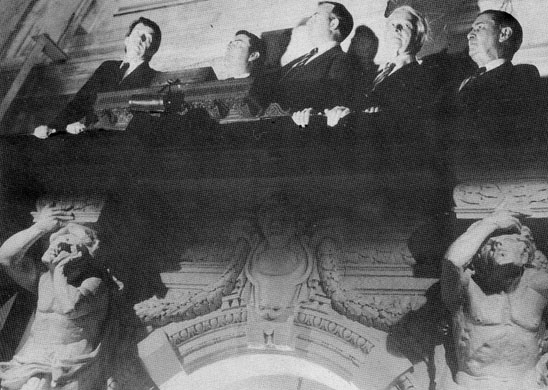 Clegg and Guttmann, Allegories of the stock exchange: Allegory of Bad Times.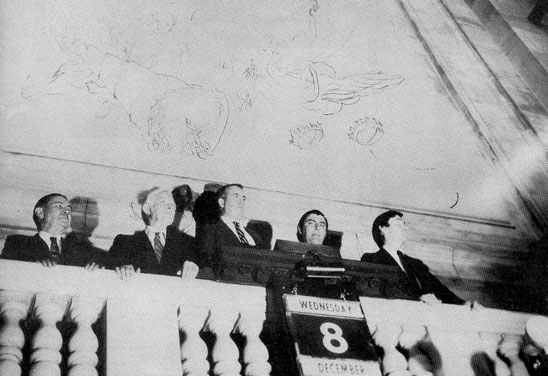 Clegg and Guttmann, Allegories of the stock exchange: Allegory of the Horn of Plenty.
Photography is better than art. It is a solar phenomenon in which the artist collaborates with the sun.
—LAMARTINE
The photographic artists' downfall is the romance with technique.
—CAROL SQUIERS
The creative in photography is its capitulation to fashion. The world is beautiful. That is its watchword.
—WALTER BENJAMIN
While the aesthetics of consumption (photographic or otherwise) requires a heroicized myth of the artist, the exemplary practice of the player-off codes requires only an operator, a producer, a scriptor, or a pasticheur.
—ABIGAIL SOLOMON GODEAU
Montage before shooting, montage during shooting and montage after shooting.
—THE DZIGA VERTOV GROUP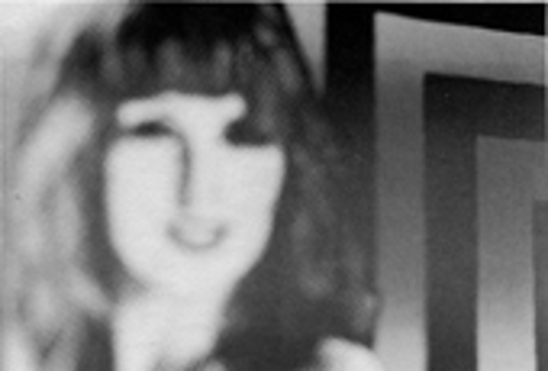 ​
Richard Prince, Untitled (LuAnne).
A work that does not dominate reality and that does not allow the public to dominate it is not a work of art.
—BERTOLT BRECHT
A certain contempt for the material employed to express an idea is indispensible to the purist realization of this idea.
—MAN RAY
You know exactly what I think of photography. I would like to see it make people despise painting until something else would make photography unbearable.
—MARCEL DUCHAMP
…the very question of whether photography is or is not an art is essentially a misleading one. Although photography generates works that can be called art—it requires subjectivity, it can lie, it gives aesthetic pleasure—photography is not, to begin with, an art form at all. Like language, it is a medium in which works of art (among other things) are made.
—SUSAN SONTAG
The blatantly mechanistic condition bound to photographic seeing has confounded photographic discourse. One way thinking has stratified this moonlighting medium ever since its invention, zoning it into polemic ghettos walled off by hegemonies and hierarchies.
—INGRID SISCHY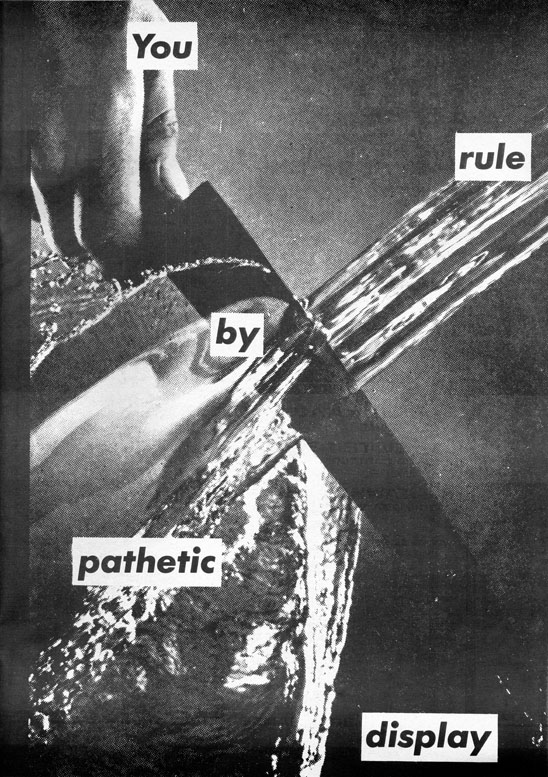 Barbara Kruger, You Rule by Pathetic Display.
It is a fetishistic and fundamentolly antitechnical notion of art with which theorists of photography have tusseled for almost a century, without of course achieving the slightest result! For they sought nothing beyond acquiring credentials for the photographer from the judgements thye had already overturned.
—WALTER BENJAMIN
That photography had overturned the judgement-seat of art is a fact which the discourse of modernism found it necessary to repress, and so it seems that we may say of postmodernism that it constitutes the return of the repressed. These institutions can be named at the outset: first the museums; then Art History; and finally, in a more complex sense, because modernism depends both on its presence and upon its absence, photography.
—DOUGLAS CRIMP
The postmodernist critique of representation undermines the referential status of visual imagery, its claim to represent reality as it really is—either the appearance of things or some ideal order behind or beyond appearance.
—CRAIG OWENS
Quotation has mediation as its essence, if not its primary concern, and any claims for objectivity or accuracy are in relation to representations of representations, not representations of truth.
—MARTHA ROSLER
Perception that stops at the surface has forgotten the labyrinth of the visible.
—INGRID SISCHY AND GERMANO CELANT

James Welling.
In order for history to be truthfully represented, the mere surface offered by the photograph must somehow be disrupted.
—SIEGFRIED KRACAUER
The intention of the artist must therefore be to unsettle conventional thought from within, to cast doubt on the normalized perception of the "natural" by destabilizing the means used to represent it.
—TOM LAWSON
To reframe is of course to represent that which I have seen. to represent the process by which vision projects and transforms itself, to engage in the struggle to discover that which is absent, obscured from our vision, through an encounter with that which is manifest, given.
—SARAH CHARLESWORTH
To photograph is to confer importance. There is probably no subject that cannot be beautified; moreover, there is no way to suppress the tendency inherent in all photographs to accord value to their subjects. But the value itself can be altered.
—SUSAN SONTAG
Tags: