Mel Kendrick's wooden sculptures record the history of their own making. Wood has a history inherent in its markings. So too, his work scribbles the process of its being. Cuts are marks, and shapes are cut-out and glued (somewhere else) in a wildly primitive and aggressively peculiar physicality. "The whole process is constantly reinventing itself . . . a composite of awkward moments . . ." The awkward moment between indecision and acceptance becomes, in the end, simultaneously their history and their present, a riotous balancing act.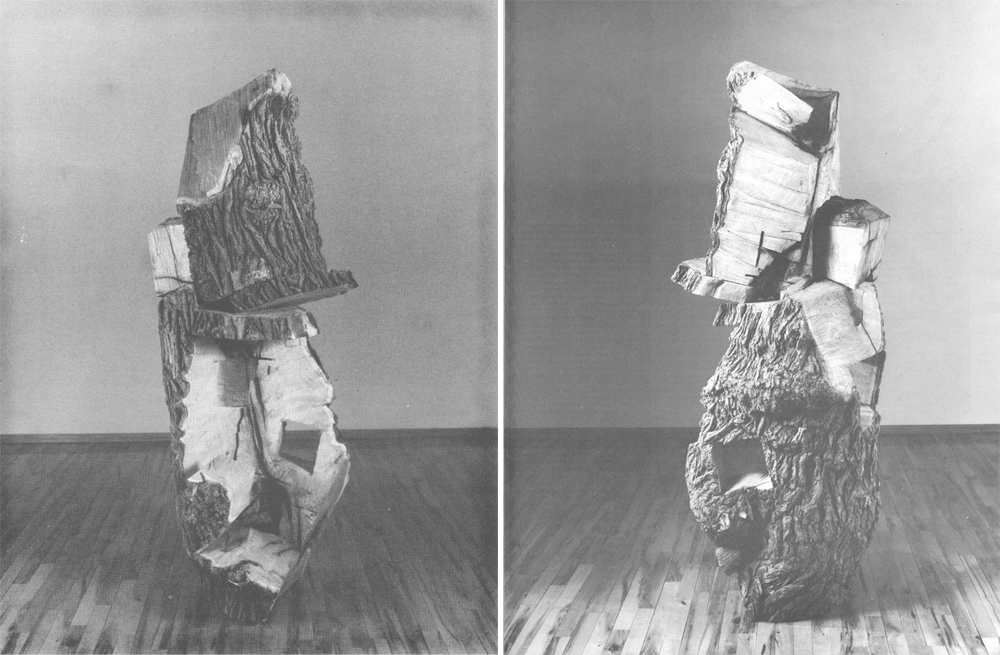 Mel Kendrick, Osage with Two Squares, 1989, osage wood, 73 x 28 x 28 inches, two views. All sculptures courtesy of John Weber Gallery. All prints courtesy of Editions Ilene Kurtz.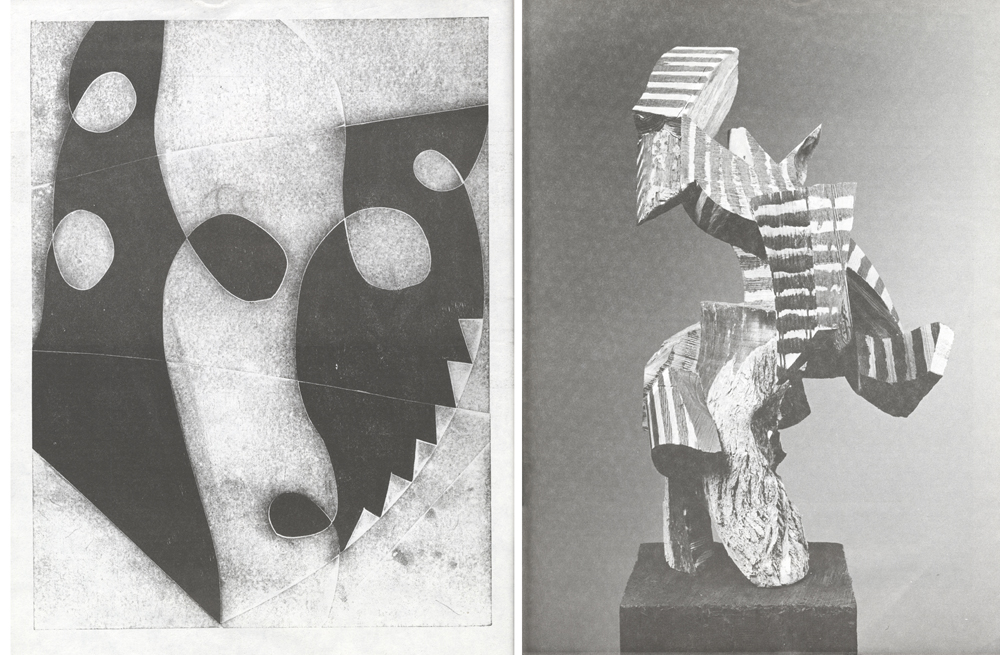 Mel Kendrick, 1990 Woodcut, 26 x 19 ½ inches. White Log, 1986, edition of five cast bronze, 25 ½ x 8 x 8 inches, base: 44 ½ x 9 x 9 inches.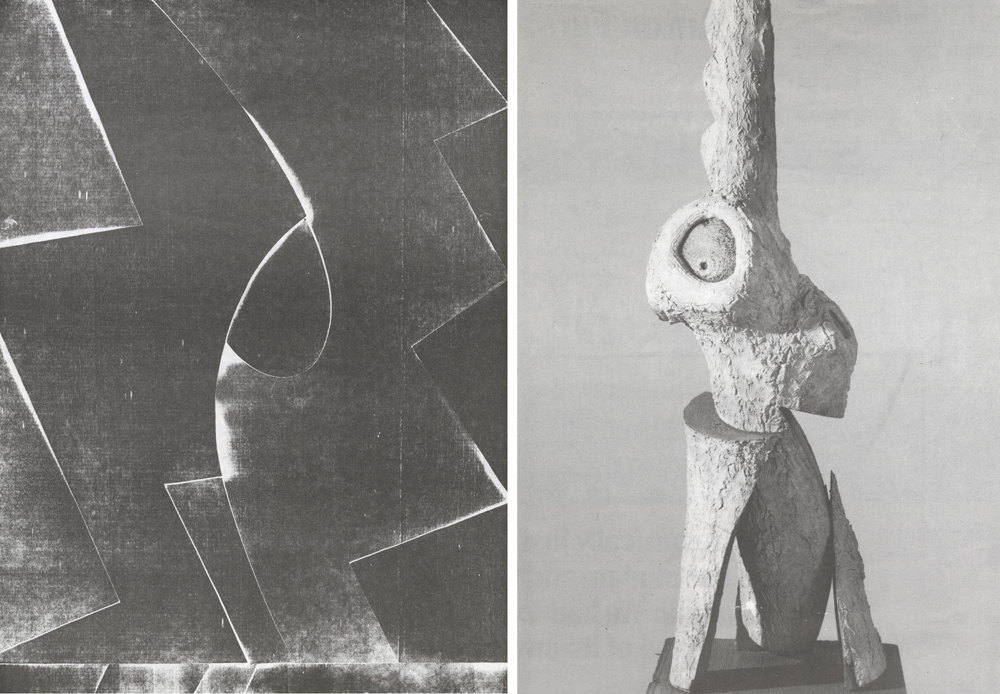 Mel Kendrick, 1990 Woodcut, 22 x 14 ½ inches. Black and Red Curve, 1989, osage and ink, 23 ½ x 15 x 13 inches.
Tags: