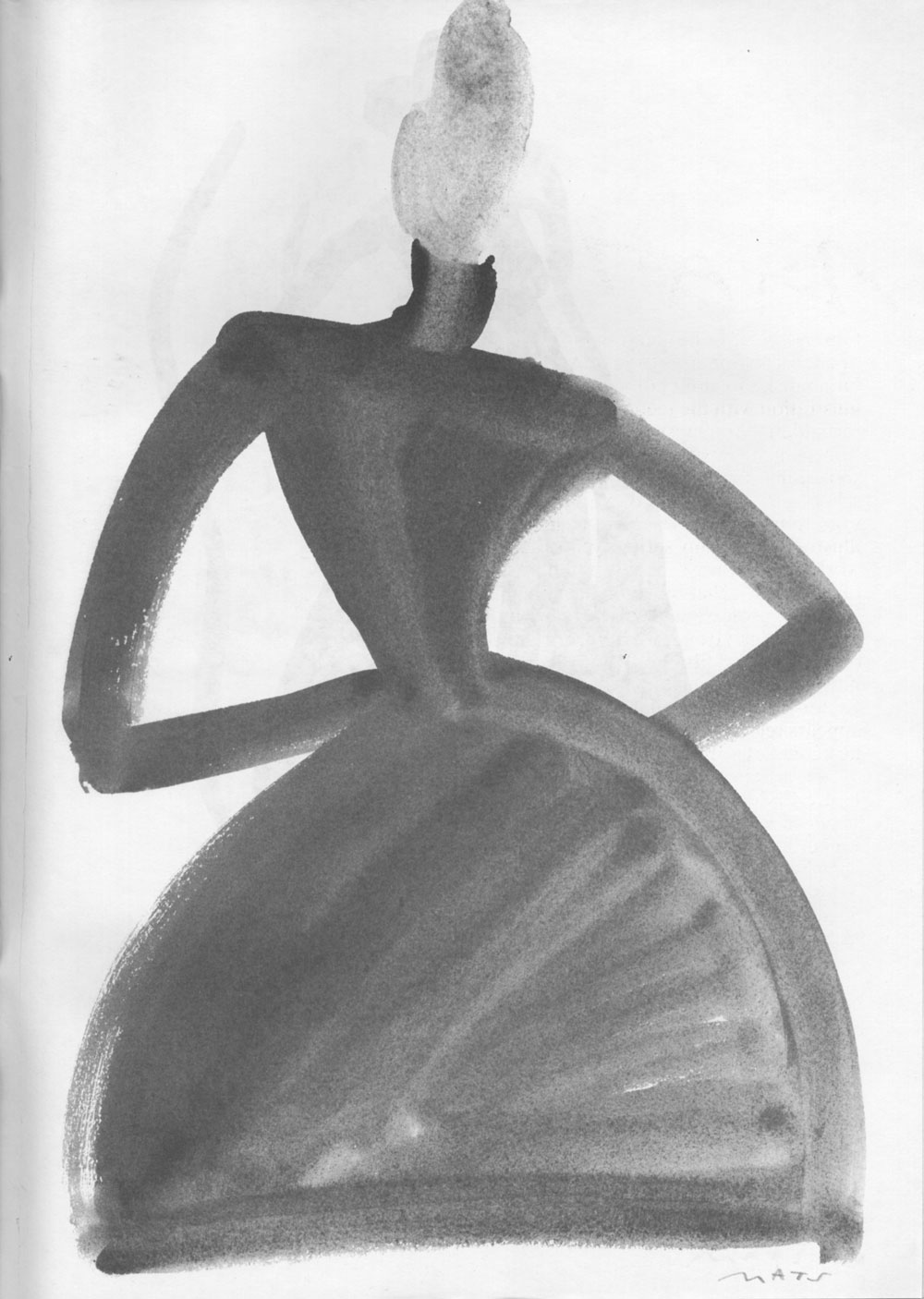 Mats Gustavson, Lacroix silhouette for Vogue Italia, 1988.
Mats Gustavson, after formal training in the fine arts at Sweden's National College of Art and Design, and the Dramatiska Institutet of Stockholm, came to fashion illustration with the feeling that he was doing something forbidden. "You must understand that in a Northern European country like Sweden, fashion is seen as something completely frivolous. Especially in the art schools, anything related to fashion or commerce is not even considered. It was terrible and provocative to do illustration after my serious years of education. My work, in many ways, as silly as it may sound, was a kind of rebellion." That rebellion has brought Mats to the top of his profession where he reigns as undisputed master. Rene Gruau, whose illustrations eptiomized the chic, mannered fifties of Dior calls Mats the "only illustrator" working today. And Franca Sozzani, the Editor-in-Chief of Italian Vogue, where Mats's work appears regularly, states: "With the strength of one line, he expresses everything."
His work initially caught the eye of magazine editor Grace Coddington, and he began contributing to British Vogue in 1978. Then came a call from Alexander Liberman and an invitation to American Vogue, and New York, where Mats has lived since 1980.
One could place Mats's illustration in the tradition of Scandanavian design: in his hands, the excesses of fashion become pure and simple.
—David Seidner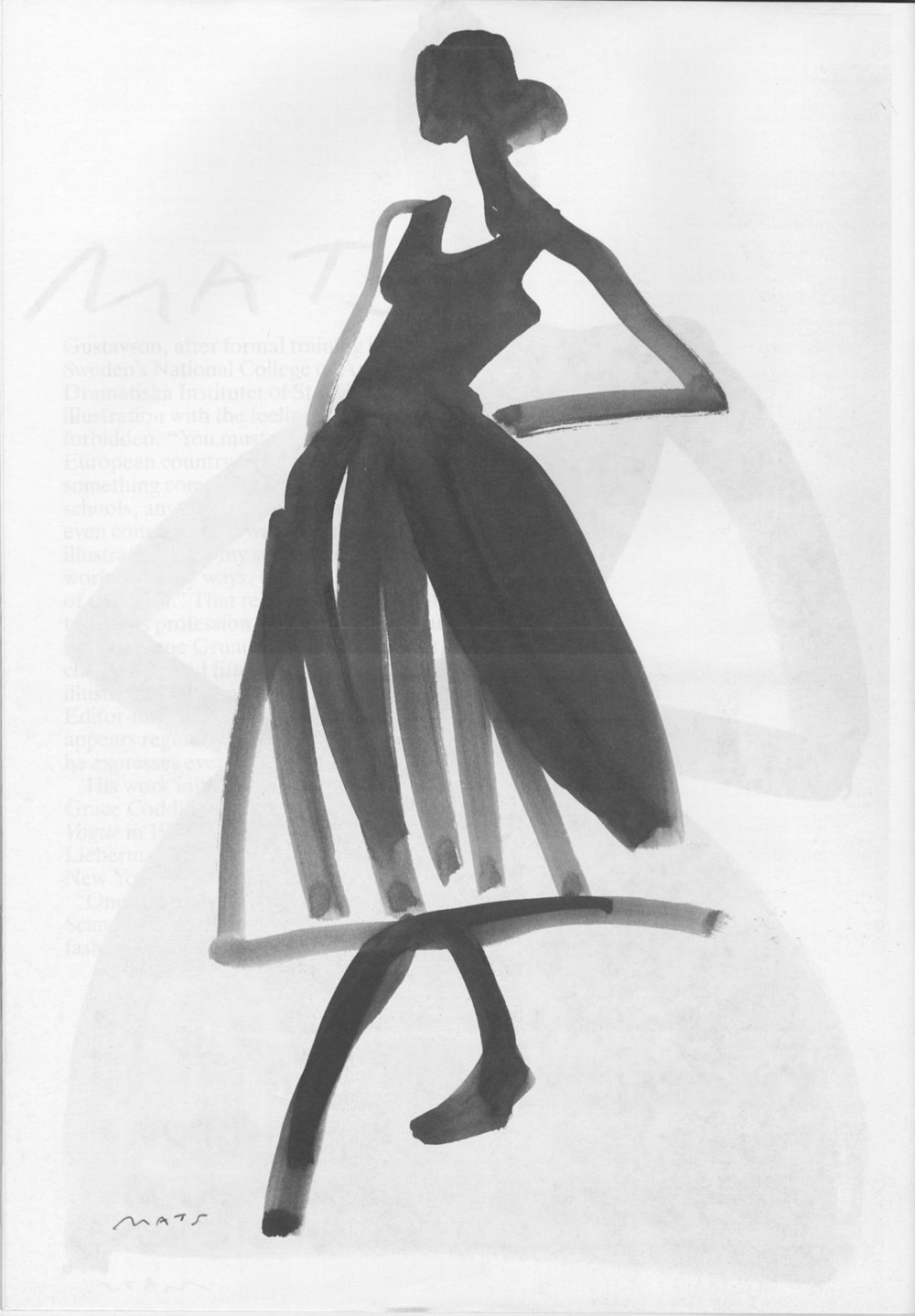 Mats Gustavson, Comme des Garcons, Tokyo, 1989.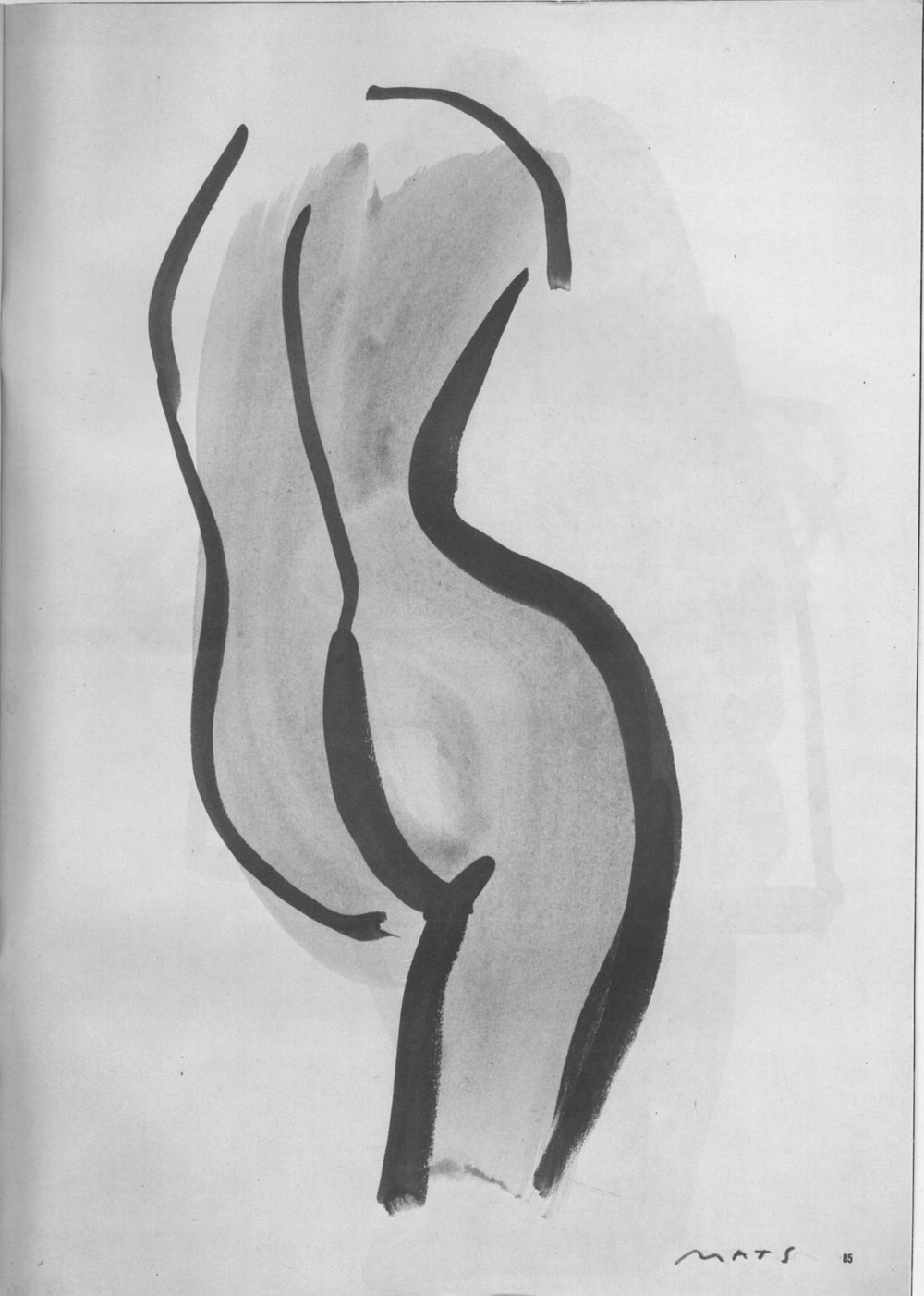 Mats Gustavson, Nude for Marie Claire, 1988.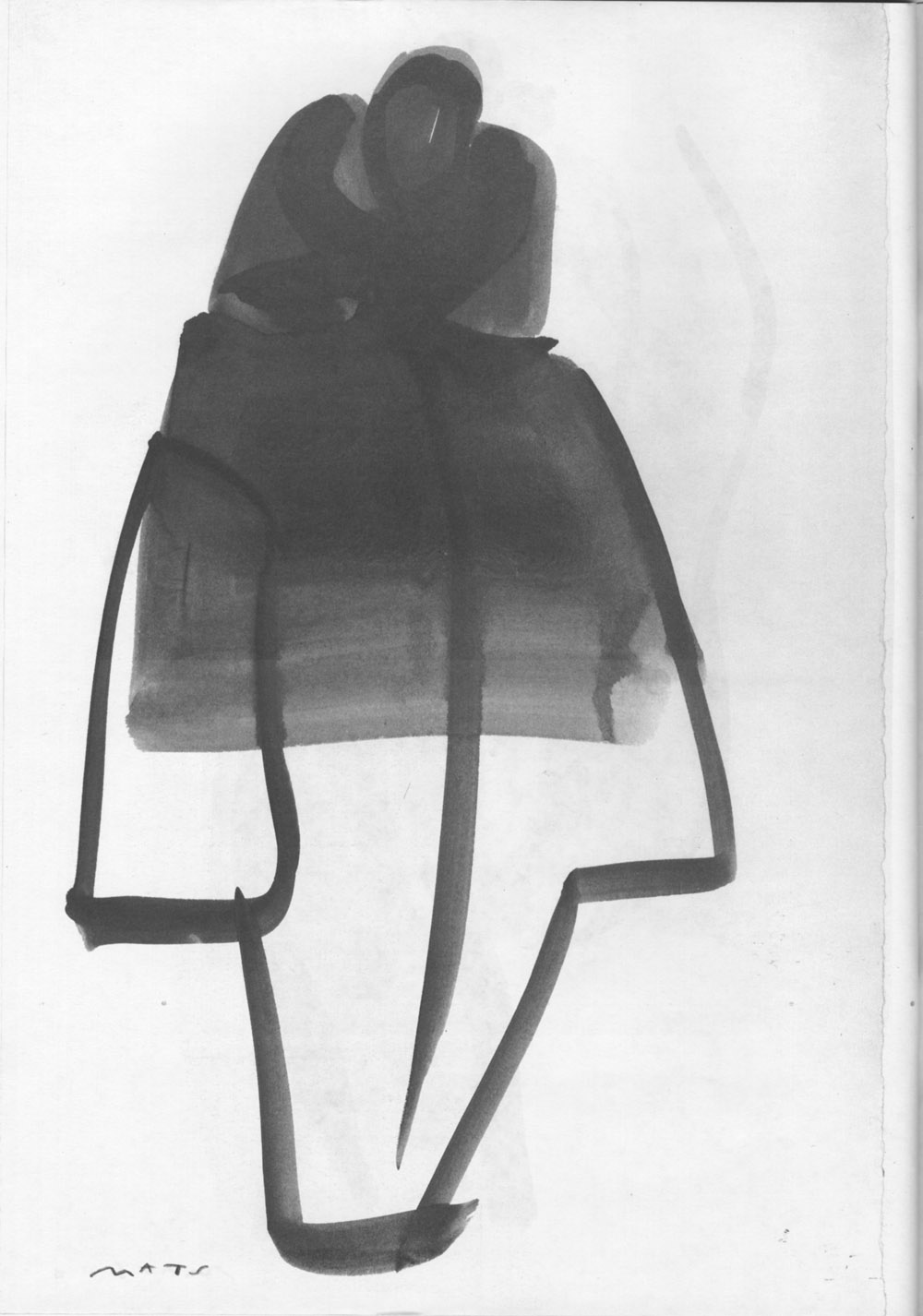 Mats Gustavson, for Romeo Gigli, 1988.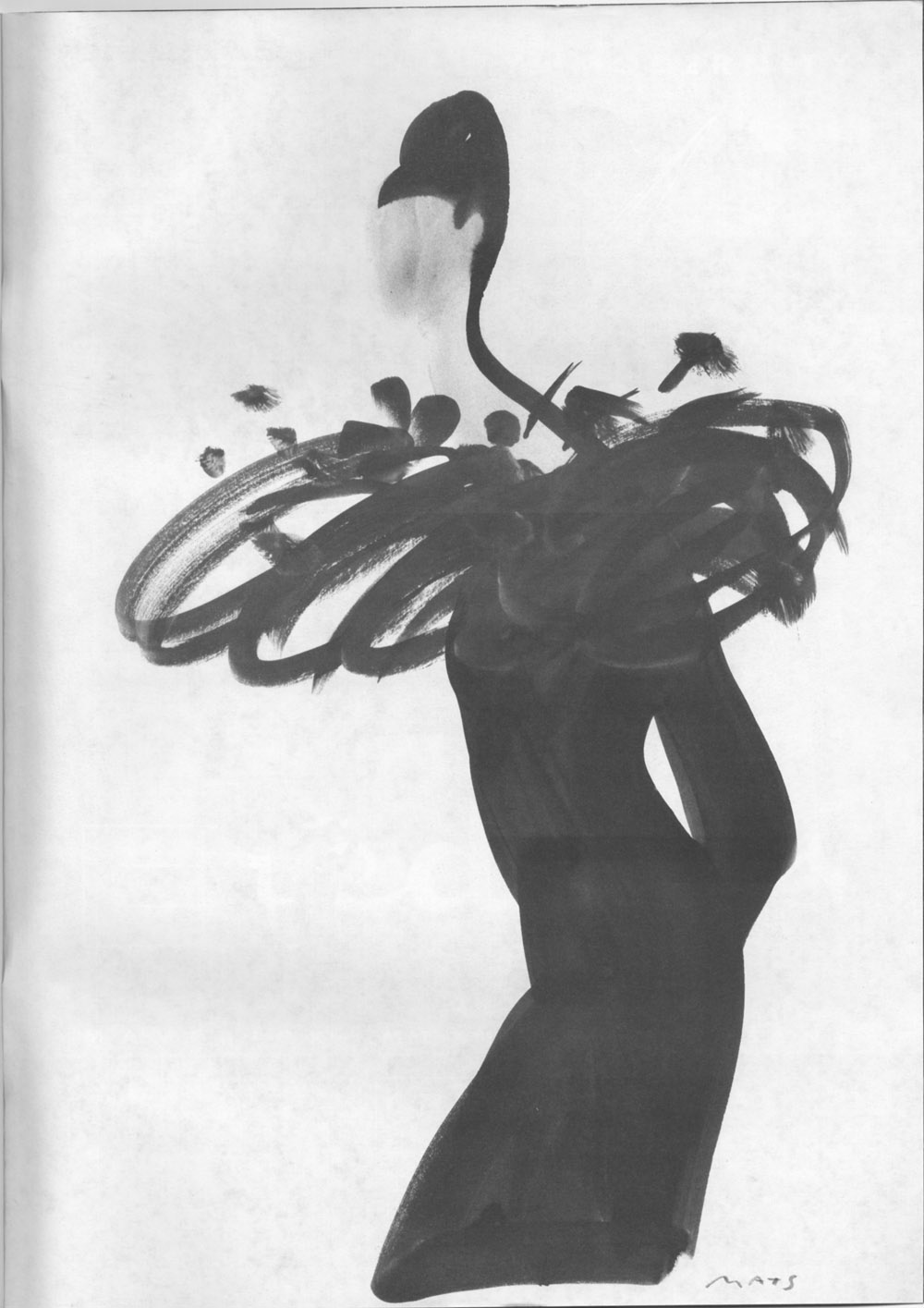 Mats Gustavson, for Romeo Gigli, 1988.