BOMB's Oral History Project is a unique series of one-on-one interviews with New York-based African-American artists, curators, and cultural figures. It aims to shine a light on the lives and careers of distinguished practitioners across the arts, many of whom remain under-recognized. Since 2014, we have spoken with over a dozen artists including, Melvin Edwards, Wangechi Mutu, Edward Clark, and Stanley Whitney.
Donate now to support our future oral histories.
---
BOMB's Oral Histories Project is funded by The Andy Warhol Foundation for the Visual Arts, The New York City Department of Cultural Affairs in partnership with the City Council, the Bay and Paul Foundations, and the Seth Sprague Educational and Charitable Foundation, with additional funding from the Dedalus Foundation and New York Community Trust, as well as AG Foundation and Toni L. Ross.
BOMB's Oral History Advisory Panel is Sanford Biggers, Thelma Golden, Kellie Jones, Mickalene Thomas, Carrie Mae Weems, Stanley Whitney, and Jack Whitten.
---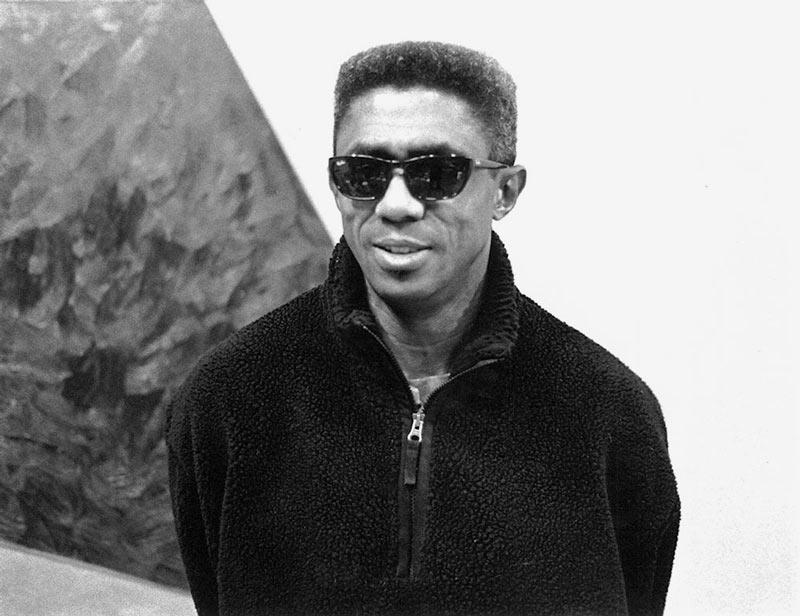 James Little There are certain things I live day-to-day as an adult that have carried over from my childhood. You know, scars of racism and discrimination. That's one of the reasons why I don't deal with race in my work. I've had such bad experiences with that stuff that I just want to get around it and try to show just straight excellence. Take it for what it's worth, like it or not, but I strictly base my work on quality, skill, intuition, and vision.

[ Read More | Download as a PDF, EPUB, or MOBI file ]
---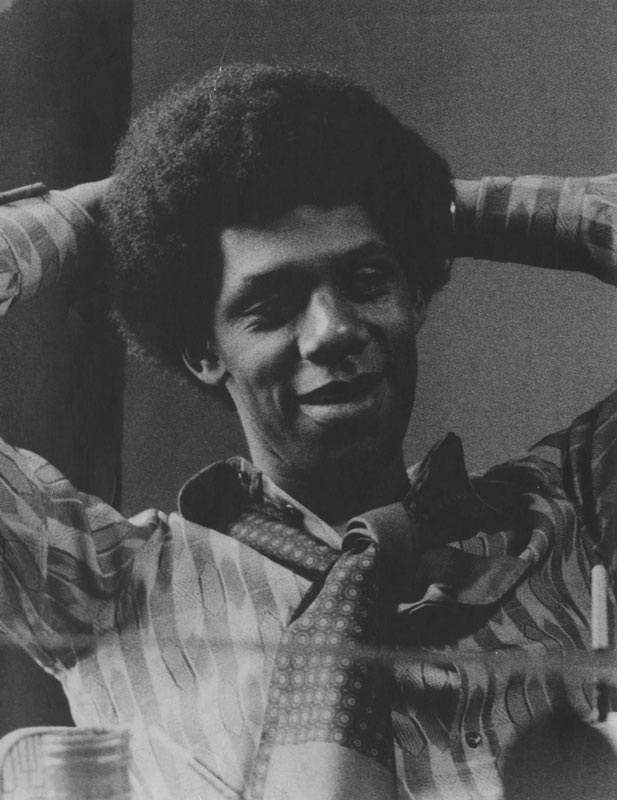 Peter Bradley I looked for anyone who was painting and making good, hard abstraction. When I say the word "hard," I mean artists who were making abstract art and who had suffered to make it; living in poverty and so forth—black and white artists alike.

[ Read More | Download as a PDF, EPUB, or MOBI file ]
---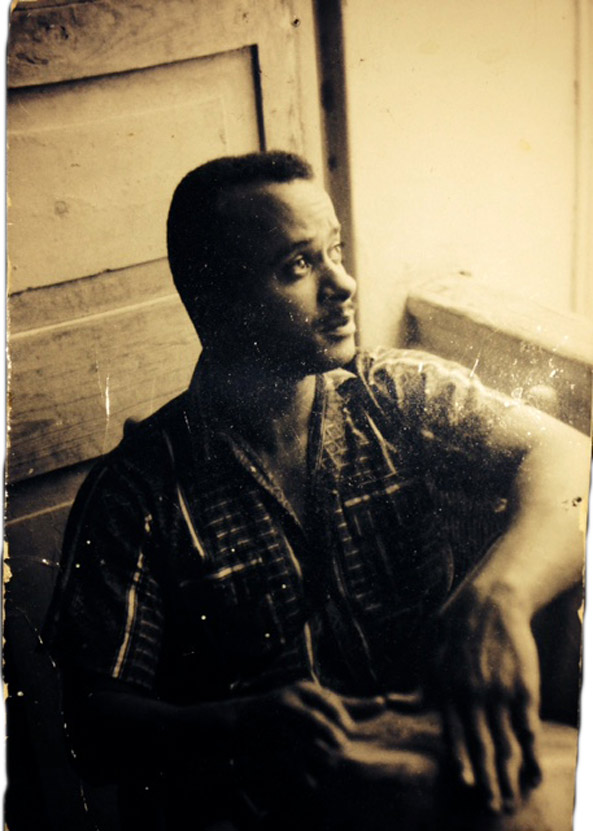 Eldzier Cortor I wanted to see the Sea Islands because that was a good part of the South. Going down South was really rough in those days. I had to ride a segregated train. If you were wise to the place—sometimes people would come from Mississippi to Chicago and they would go to the back of the bus. They were used to doing that.

[ Read More | Download as a PDF, EPUB, or MOBI file ]
---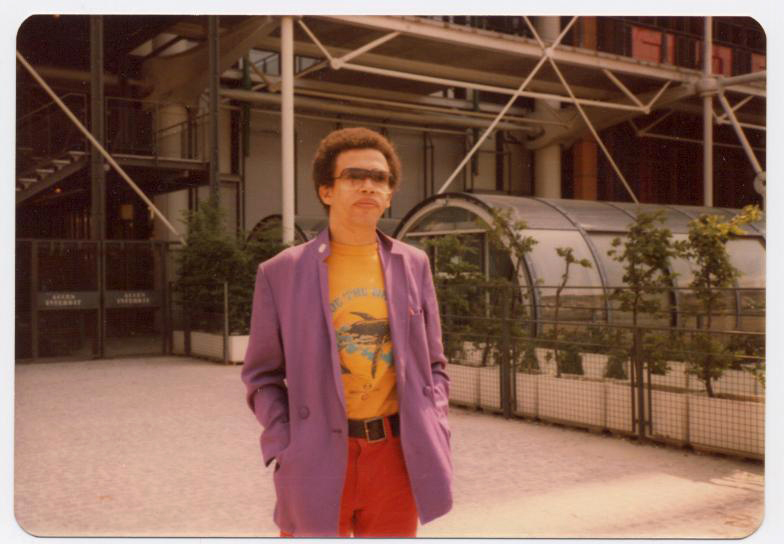 Gerald Jackson They were making so much noise, and I was sitting there with a friend of mine from grammar school—we called him "Chief" because he talked like an [American] Indian. And when we were outside in the cold, he would dance around like an [American] Indian. So, Chief was there and I was saying to him, "Chief, somebody threw a bottle and hit the train." I said, "Chief, I cannot take this no more." He said, "Now hold on, Gerald. Do you have a talent?" I said, "Man do you see what's going on here? They're throwing bottles at me." He said, "Gerald, do you know what 'talent' is?" I said, "No, what is 'talent'?" He said, "'Talent' is something that you can do easily." When he said the word "easily," I thought about throwing them one hundred-pound bags. I said, "What I'm doing certainly ain't easy, but I can draw easily." He said, "Well, that's your talent." I went down to the post office, thinking, That's my talent! Okay, now! That's my talent! Then I started thinking about the Art Institute. But when I came back to my mother, she said, "I wasn't talking about that kind of art. I was talking about commercial art. Where all you lift is a pencil and it won't be anything heavy." I said, "But still, you hit on a good idea." And so, when those three elements came together, that's when I got interested in art, though mainly because Chief said "talent." 'Cause a lot of guys, like I said, would leave the South Side and go to college 'cause they had talent. That's why they went, too. But I never thought of myself as having a talent. I don't even know if those guys thought of themselves as having a talent. It was just something that we could do. When [Chief] said, "That's your talent"—if Chief says it like that, then it must be true. That's how I got into it.

[ Read More | Download as a PDF, EPUB, or MOBI file]
---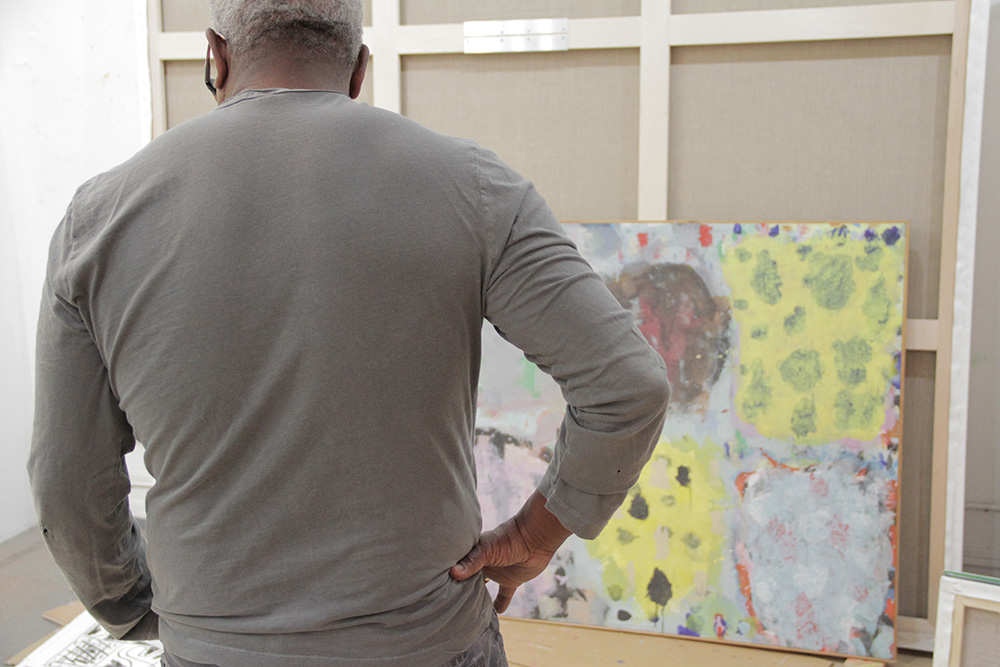 Stanley Whitney Somebody asked me the other day if I have a color theory. No. I don't have any color theory. The color is magic, and I want the work to be magic. I lay a color down and that color calls another color, and then it's a balancing act. You don't want to have something dominate something else, and you want to have good transitions.

[ Read More | Download as a PDF, EPUB, or MOBI file]
---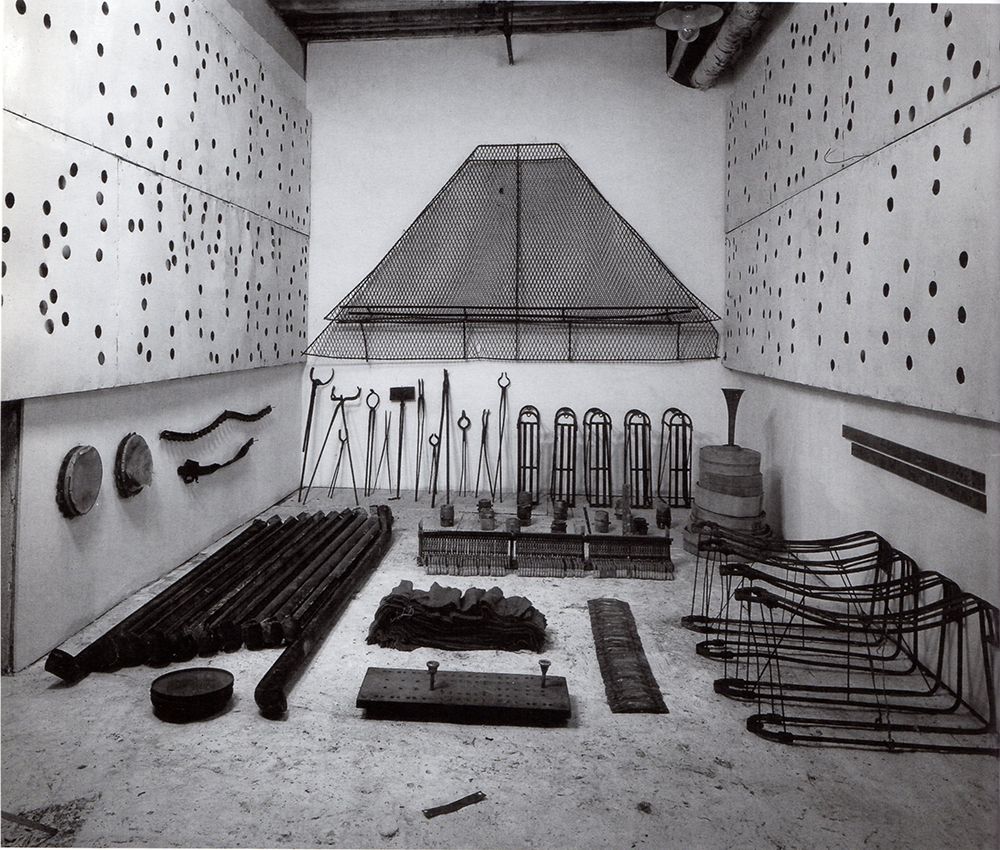 Terry Adkins My first job [after] leaving Illinois State University was as a printmaker. At University of Kentucky you could get an MFA with just another year of study. I pursued that. I was also playing music the whole time with local musicians. This is where this whole sculpture thing came in. First, I started using materials I was familiar with from printmaking, like an installation would be made of paper, wood, and metal. I became fascinated with found materials.
First of all, from a financial standpoint I had no money. Second, you could go to the junkyard and buy materials by the pound. The functions of these materials fascinated me. They were made by other hands for other purposes and at other times, and then they were discarded as being useless. So the idea that they could be rejuvenated and repurposed was exciting, because it taught me how to identity those things that had potential for something. Certain things had to identity themselves. This process of identification, the period of gestation in the studio, and lastly, the period of transformation is the way I started working sculpturally. I stumbled into it rather obtusely and never from a traditional standpoint of technical skill but more from a standpoint of being able to assemble things and bring things together as vehicles of subtle force as much as something to look at and experience. So I tried to make these material things as immediate and ethereal as music. And the music I pursued, I tried to make it as visceral and physical—almost approaching matter. Trying to make both of the things do what they naturally are not inclined to do was a challenge.

[ Read More | Download as a PDF, EPUB, or MOBI file]
---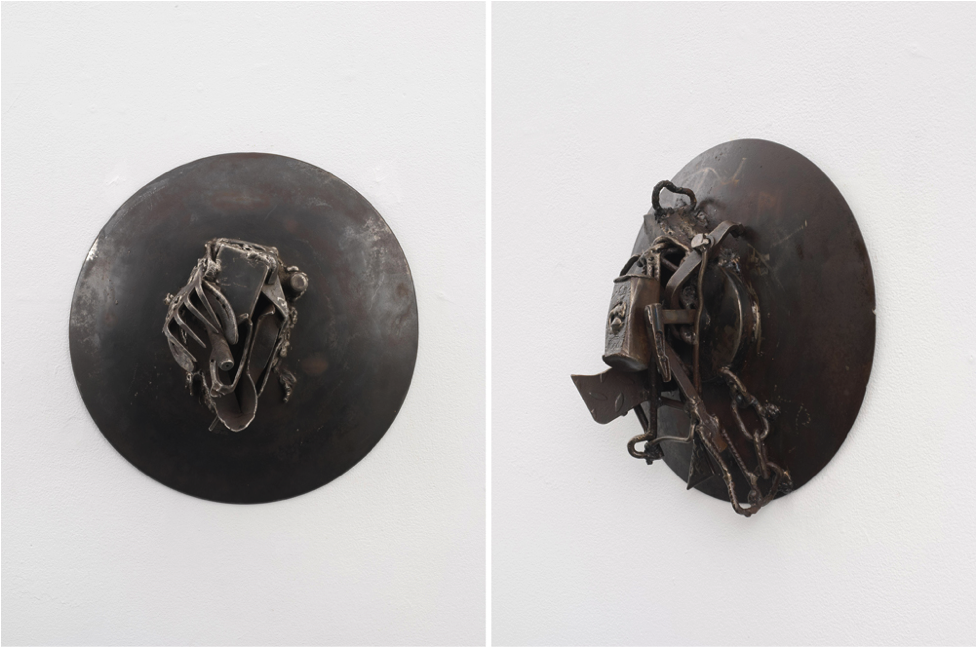 Melvin Edwards There was nothing else for me to want to be. That was how I felt. I mean, I had other interests, football and sports, but that was the only…. I didn't just paint at school. When I got to County Art Institute, or Otis, as you call it, they would set up projects in ways that I'd never seen, and then I would set up the ideas in my own mind, and work on paintings at home, at my aunt and uncle's in the garage; I'd go beyond what I was doing at school. I had two teachers there that I remember well, other than Fenci: one who specialized in drawing, a man named Joe Mugnaini, who was a New Yorker, but [had turned] Californian; and Bentley Shad. Shad was a fairly tight realist, but realist in a way that felt structural and made sense to me. Mugnaini would read from the writings of Ben Shahn and others while in class. He'd just walk around reading. Toward the end of my time there with him, he was discussing one of my paintings, and he said, "You know what your fight is?" He said, "You've got your weapon." That was the first time that anybody had ever referred to the work like that. He probably had been involved with the Left. Mugnaini was a thoughtful person, and what he read of Shahn made sense to me; there was stuff that wouldn't have come into my thinking any other way. I wasn't conversing with art people. I didn't have those arguments over abstraction, because I wasn't around people who argued over it. When I was back at SC, I was more in touch with the graduate students, and those were their battles. But it wasn't like I was in art school. That was a very short period, that six months at County, and the dynamic was very figurative. If I had been over at Chouinard... That was the challenging art school. Danny Johnson and them, they had all been to Chouinard. They were going to gallery openings when I was dealing with football. They became my friends in the early '60s. I learned to weld just as I left, and Danny Johnson's wife and I, our works were accepted in one of those shows that the County Museum did, where anybody can enter. I entered one of the first pieces of sculpture that I thought was something, and it was shown.
[ Read More | Download as a PDF, EPUB, or MOBI file ]

---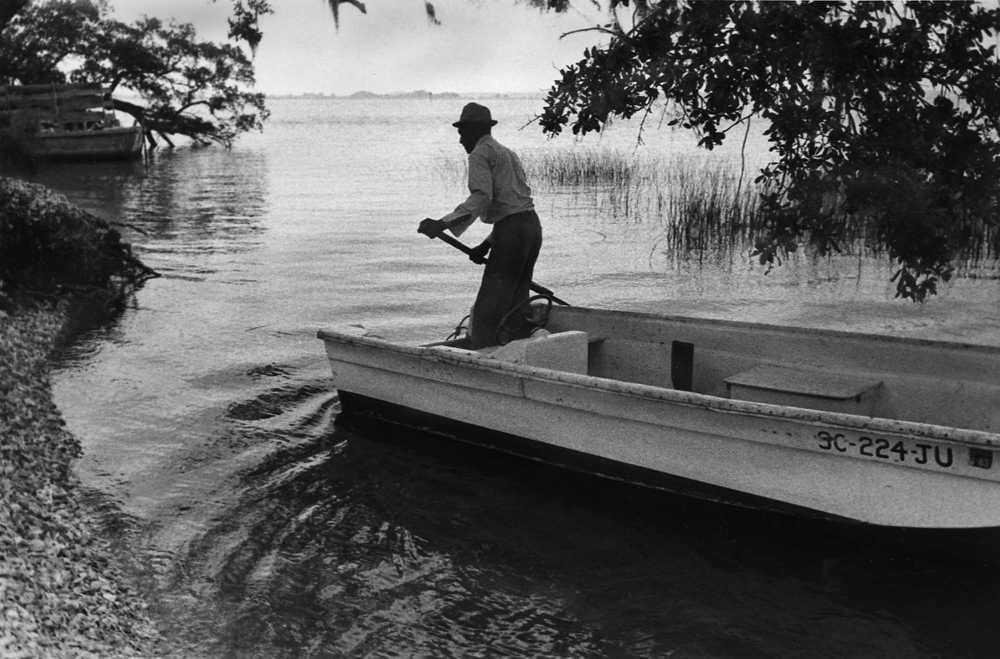 Jeanne Moutoussamy-Ashe I think that is so true. Being a child in the '60s, I can see how I was kind of dealing with that in terms of image. I'm reading this Walter Dean Myers book, Riot, where he describes what it was like in New York in the 1860s, and the riots that took place at that time. We're not talking about the South. We're talking about New York and race riots, and the Irish, and the blacks. It was very interesting, and the point that I'm making is that image is everything. You know the saying, "Don't judge a book by its cover." When it comes to race, you're judged immediately. So, even though they say, "Don't judge a book by its cover," people do judge color. And that's why the image is so important on many levels. It's the liability and the asset of image. It's what Sojourner Truth meant about her photographed image when she wrote, "I sell the shadow to support the substance." The Venus Hottentot image, was how a great part of the white world perceived all blacks. So I think that image, to your question and to your point, could either be something that can make people judge you, or image can be an impression that you leave on someone else. Roy DeCarava once said to me, when I said something to him about my work being very personal, "Good! Because these people who think of their work as being formal aren't really feeling the work." I never studied with Roy DeCarava, I studied with Garry Winogrand at the Art Institute of Chicago and at Cooper Union. To [Garry], the image was witty. He was wit's end. He was like an Elliott Erwitt, always having some comical side to the image. For Roy, it was important that he showed his community the way he saw it, and the beauty that he saw in his community. But Garry Winogrand saw that as Roy having a lot of headaches. So image is important as a teaching tool—as a way of creating judgment, creating peace, or educating people—for good or bad. We live in an exceptionally camera-centric society now. You can't buy a phone without a camera on it. Everybody has a camera.
[ Read More | Download as a PDF, EPUB, or MOBI file ]
---
Adger Cowans I can talk about a lot of things: I can talk about the beginning, I can talk about now, I can talk about how I feel about my work, how other people feel about it, all of that. It's all in there. When you talk about what I want to be remembered for, my main concern in photography is staying at the forefront of change.
[ Read More | Download as a PDF, EPUB, or MOBI file ]
---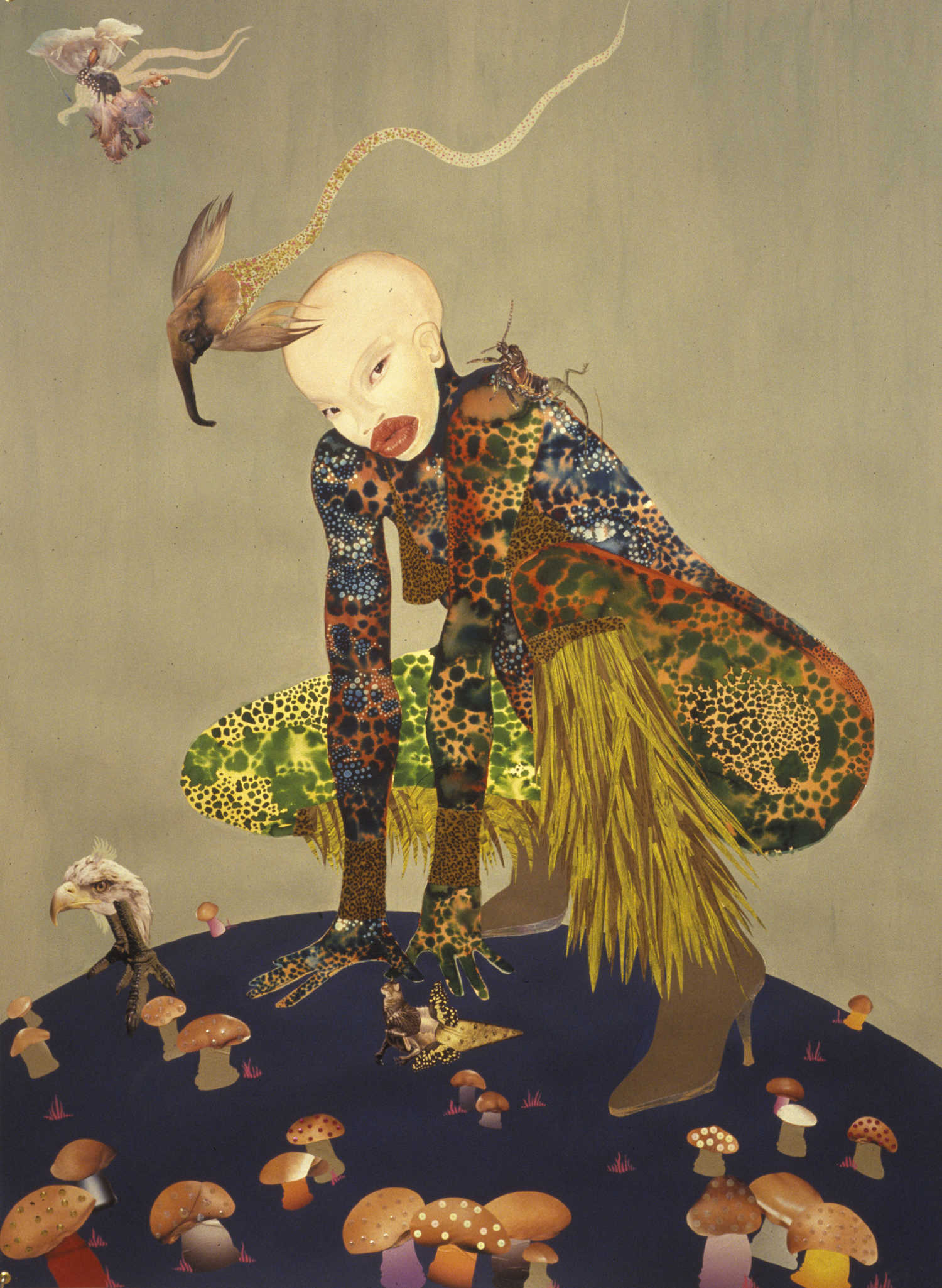 Deborah Willis Tuesday, September 24, and we are here in Brooklyn at Wangechi Mutu's studio in Bedford-Stuyvestant. Wangechi Mutu has been a special person in my life since 1994, and I really appreciate the opportunity to work with and learn more about Wangechi.
So, the first question: Where were you born?
Wangechi Mutu I have to say that I've been a massive admirer of your work, so this is a little nerve-wracking and wonderful. It's everything that I dreamed would happen eventually, that we'd have this conversation. I was born in Nairobi, the capital of Kenya, in Nairobi Hospital, the second born in a family of four, and I was raised in Kenya.
[ Read More | Download as a PDF, EPUB, or MOBI file ]
---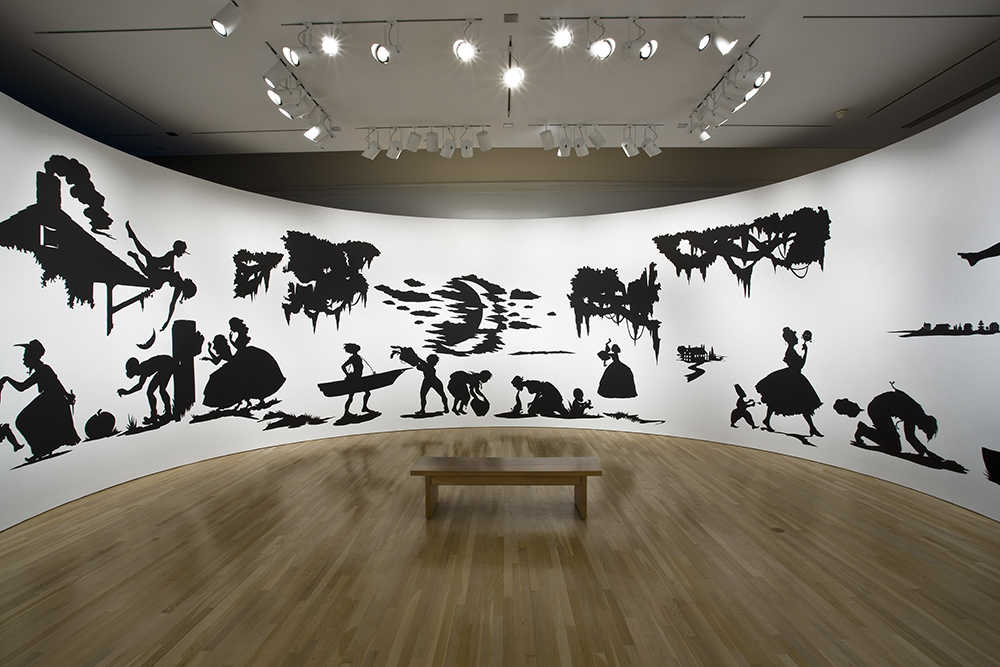 Larry Walker So do the kids at Columbia call you Prof?
Kara Walker They call me Kara like I'm their friendly, cool aunt. We can both introduce ourselves. I'm Kara Walker, and I'm talking with my dad who is—
LW—Larry Walker.
KW And we are sitting in his studio/guest room and resource room in Lithonia just outside Atlanta, Georgia. Today's date is November 29th, 2013.
LW This oral history is for BOMB Magazine.
KW How to begin? I have a few questions and notes for you. I think the gist of this is to get a sense of everything: What it is to be an artist; how you and I got to be doing the things that we're doing, the similarities and differences. I'm actually kind of interested in the internal stuff in paintings.
[ Read More | Download as a PDF, EPUB, or MOBI file ]
---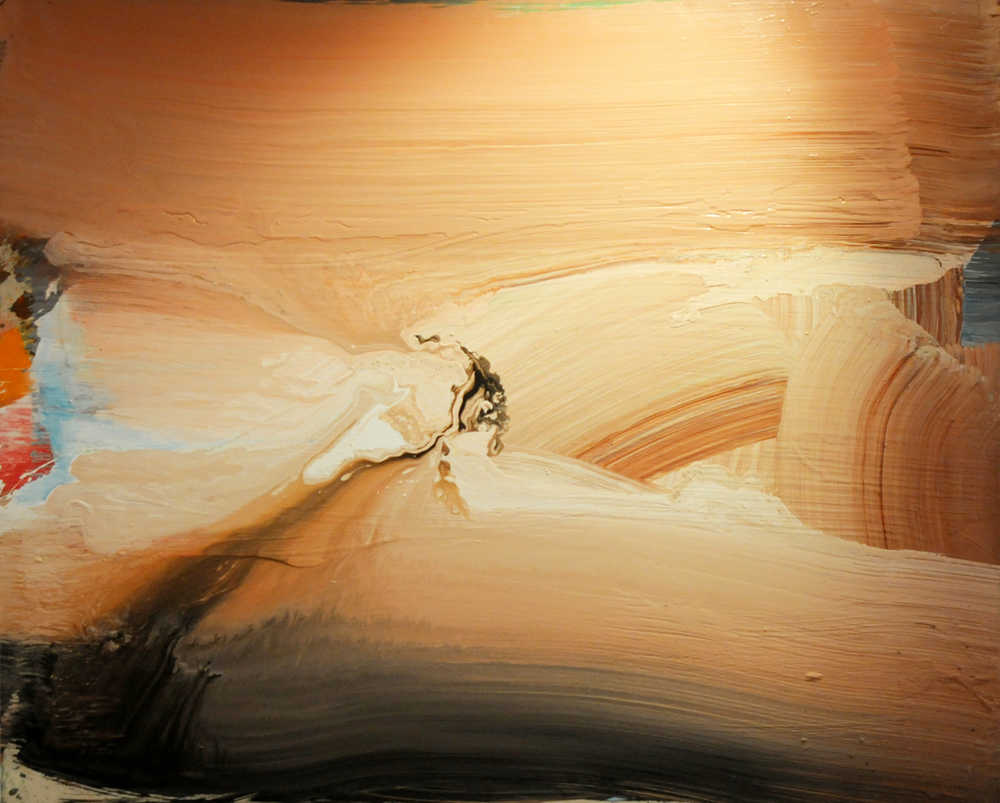 Edward Clark spent the early part of his painting career in post-war Paris with other ex-pats like Joan Mitchell and Beauford Delaney. When he moved New York in the 1950s, at the suggestion of Al Held, he helped found the Brata Gallery and worked at the prestigious Sydney Janis Gallery where he met everyone from Duchamp to Rothko—who gave the young painters his old stretchers. This past year The Art Institute of Chicago—his alma mater—awarded him their Legends and Legacy Award. Here, Clark talks to his friend and fellow painter, Jack Whitten, about growing up in Louisiana, coming of age in Chicago, heady days in Paris, and living in New York City when the abstract expressionists ruled.
[ Read More | Download as a PDF, EPUB, or MOBI file ]