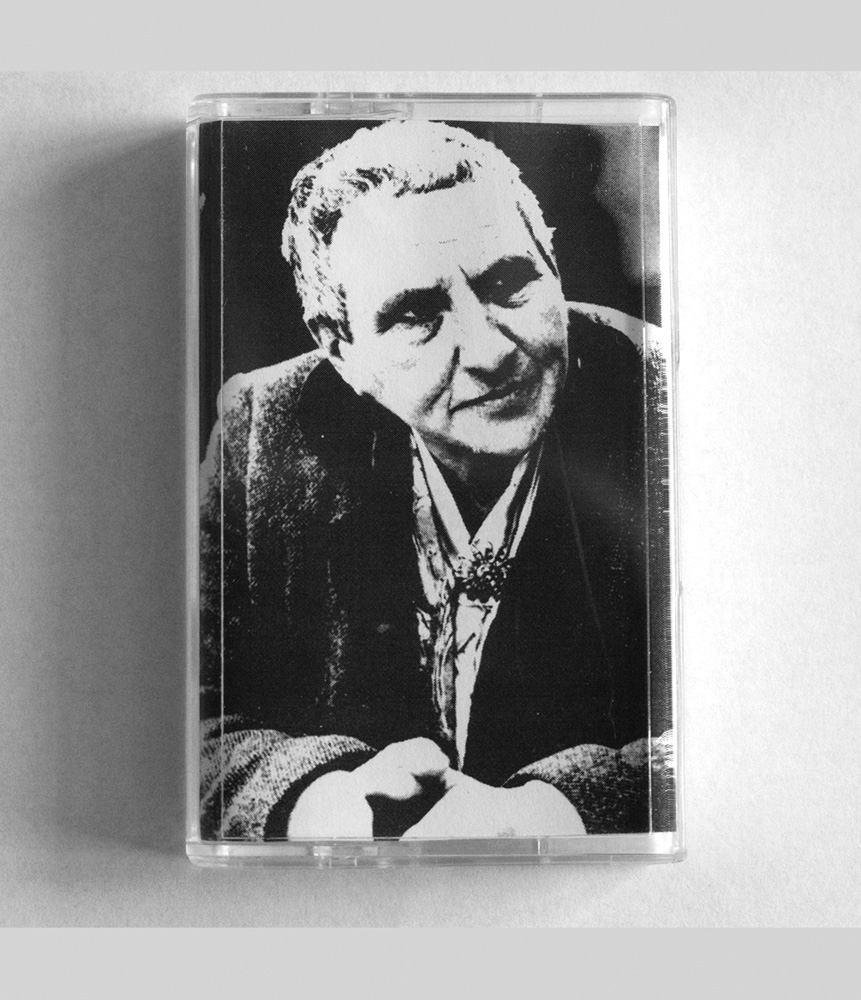 Forthcoming c30 cassette tape GERTY LOVES PUSSY.
Gerty Loves Pussy, performed January 25, 2014 at Triple Canopy.
Bill Orcutt's guitar playing is all about possibilities. Many influences behind Bill Orcutt's acoustic guitar music are easy to guess—the raw blues of Lightnin' Hopkins and Fred McDowell, the abstract improvisations of Derek Bailey and Cecil Taylor, Orcutt's own attacking bent in 1990s noise outfit Harry Pussy. It would be easy to listen to ex-Harry Pussy guitar master Bill Orcutt's new album A History Of Every One without noticing that it features a "version" of Disney's saccharine, bullshit nocturne "When You Wish Upon A Star" right next to one of "Black Betty," which Alan Lomax claimed was about the whip used in southern prisons. Bill Orcutt's rather fast and loose approach to covering other people's songs was first indicated on A New Way To Pay Old Debts, where the listener was treated to a robustly un-like version of Lightnin' Hopkins' 'Sad News From Korea'. When Bill Orcutt, former guitarist for legendary hardcore act Harry Pussy, returned to recording in 2009 with A New Way to Pay Old Debts, it set off a significant buzz. Guitarists can be a romantic bunch: Eric Clapton had Blackie, B.B. King his many Lucilles, and Willie Nelson's played for decades with Trigger, a guitar so loved that he's threatened to retire when it's finally rendered unplayable. When Bill Orcutt starts playing the acoustic guitar, it's clear there are still so many new things to be said with it. This time I am record reviewing Bill Orcutt's new release How the Thing Sings which is another CD sent to me by Ed from Dense.de. Few acts on the landscape of modern creative music can claim to come close to the kind of free-form ferocity dished out by Miami's Harry Pussy back in its mid-'90s heyday. To say that Bill Orcutt releasing an album of "minstrel songs, holiday songs, hymns, marches, cowboy songs, Disney songs, work songs, delta blues" is a bit of a surprise would be a little bit of an understatement. Bill Orcutt's following may not be large, but it makes up for that in sheer reverence and awe. These two recordings can be dealt with as a unit, if like me, you're a new convert to Orcutt's work. Bill Orcutt has always played with his own unique style, be it his out-there electric guitar jams with fellow noise makers Harry Pussy or drummer Chris Corsano, or his acoustic guitar spasms of notes. The former Harry Pussy guitar man resurfaced last year with this startling album on outrageously limited vinyl. I agree with the other reviews; Dr. Orcutt and his staff are AWESOME!! Lysergic solo blues from the Harry Pussy legend, articulated with uniquely jagged grammar. The world seemed a duller place after Harry Pussy broke up and Bill Orcutt's guitar fell silent sometime in the late '90's. The ever lovely Casa Del Popolo was packed to the brim (as per Suoni-usual) on a rather warm wednesday night earlier this month. Ever wondered what a web site sounds like? You really need to be in the right mood for Bill Orcutt.
Composed of the first line of every review on the first four pages of a google search return for "Bill Orcutt, review," accessed on Wednesday, February 4, 2014.
—CLINTON KRUTE is the web editor of BOMB Magazine.